WORLD BUSINESS & ECONOMY
Rebounding US  economy sees 4 largest banks post $33bn in combined Q2 profits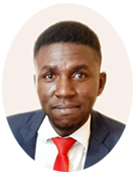 A graduate of Economics and Statistics from the University of Benin. An experienced researcher and business writer in the print and digital media industry, having worked as a Research Analyst at Nairametrics, Voidant Broadcasting Ltd, Entrepreneurs.ng, and currently a Market and Finance Writer at Business a.m. For stories, press releases, exclusive events, call +2347052803696 or send a mail to abuedec@gmail.com.
July 14, 2021545 views0 comments
As consumer spending rise
With the United States' economy beginning to roar back to life, its four largest consumer banks, namely Wells Fargo, Bank of America, Citigroup and JPMorgan Chase, posted gigantic numbers in their second-quarter earnings after the pandemic loan losses failed to materialise.
The banks, according to a Reuters wire feed, reported a combined $33 billion in profits, spurred by the release of reserves these financial institutions had to put aside to absorb the feared pandemic losses, a year ago. This robust performance was beyond the estimates of analysts of about $24 billion in aggregate, compared with $6 billion in the corresponding period last year.
The banks, according to the wire feed, reported that consumer spending has climbed as the rollout of the national vaccination campaign has allowed Americans to get back to work and begin spending, sometimes beyond pre-pandemic levels, while credit quality has improved and savings and investments have risen; all thanks to extraordinary government stimulus and loan repayment holidays.
Also, bullish capital markets activity further helped the big four banks in the U.S. This was seen as Goldman Sachs reported a $5.35 billion profit, more than double its adjusted earnings a year ago.
Jane Fraser, chief executive officer, Citigroup, is quoted to have said: "The pace of the global recovery is exceeding earlier expectations and with it, consumer and corporate confidence is rising, that was reflected in a pick-up in consumer lending".
Meanwhile, Citigroup's second-quarter profit rose to $6.19 billion, up from $1.06 billion last year, while Bank of America's profit jumped to $8.96 billion from $3.28 billion.
Also, JPMorgan, the country's largest lender, reported profits of $11.9 billion compared with $4.7 billion last year. The bank's combined debit and credit card spending were up 22 percent compared with the same quarter in 2019 when spending patterns were more normal.
Elsewhere, Brian Moynihan, chief executive officer, Bank of America, said in a statement that taking out loans related to the U.S. government's pandemic aid programme, loan balances at Bank of America, grew $5.1 billion from the first quarter. "Consumer spending has significantly surpassed pre-pandemic levels, deposit growth is strong, and loan levels have begun to grow," he said.
Wells Fargo, which posted a profit of $6 billion compared with a loss of $3.85 billion last year resulting from largely related special items, also reported a 14 percent gain in credit-card revenue compared with the second quarter of 2020, due to higher point-of-sale volume. Revenue was up slightly in the first quarter.
Sources close to the bank, per Reuters wire feed, disclosed that while loan growth is still tepid, which is usually bad for bank profits, there were signs that demand is creeping back.