Martin
Reflections on interagency collaboration in security management in Nigeria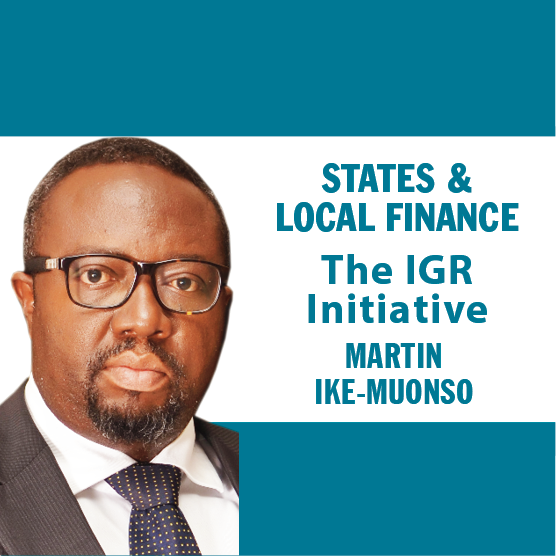 Martin Ike-Muonso, a professor of economics with interest in subnational government IGR growth strategies, is managing director/CEO, ValueFronteira Ltd. He can be reached via email at martinoluba@gmail.com
January 18, 2021738 views0 comments
The burgeoning scale, sophistication, and ferocity of criminal operations in the country unarguably calls for concerted efforts from security agencies and citizens alike. While the latter often provides leads for criminal investigation based on their reported experiences, the former comprises designated agencies for deepening investigation, preventing such incidents, strategy development, operationalization of crime counterstrategies, etc. The crime delivery value-chain equally demands corresponding responses at each chain phase. Unfortunately, this ominous chain's length and form become more demanding with each passing day. For instance, globalization and information technology have strengthened the transnational nature of crimes. The implication is that the underlying network behind a single incidence can overwhelm with roots in several countries and continents. Government and society have also wisely designated official jurisdictions from planning to executing initiatives to war against the peace's violation. Therefore, all agencies have their niche in any peace and order delivery value chain comprising planning, prevention, mitigation, investigation, prosecution, and aggressive neutralization campaigns. Thus, they must operate interdependently to deliver a peaceful and orderly society despite their independence.
Consistent with the economic theory of division of labour, such effective interdependence will make the agencies function more efficiently; deliver better outcomes, considerably minimize the cost of achieving such results, and optimize the time required to achieve such success. They accomplish efficiency when the collaborating agencies focus on performing at the highest possible level where they have the best comparative jurisdiction. It also becomes easier to see what each agency brings to the table on such expectations. As they say, "we can only effectively collaborate if we cooperate." Excellent interagency cooperation facilitates handsome collaboration and team spiritedness among different agencies. It enhances the appreciation of the various security agencies' profound interdependence, enabling appreciable process outcomes if effectively tapped. In the everyday dispensation of their responsibilities, agencies focused on security management ideally cooperate and work together regardless of whether there is a specific aim to deliver collaboratively.
There is virtually no area where Nigerian security agencies comprising the Armed Forces, paramilitary organizations, and private security organizations cannot collaborate to deliver peace and safety. However, the challenge is not the absence of cooperation and collaboration among security agencies. The popular joint task force is a testimony. There are also security committees set up at various levels of government. But the on-ground realities do not always show that quality collaboration is in place. Therefore, the problem is more about the effectiveness and quantum of such relationships' positive impact. Rivalries among different security agencies that should supposedly work together are rife. So, are the attendant waste sequel to overlapping roles and redundancies. We can expect a less meaningful positive outcome from security agencies that have turned themselves continuously against each other in superiority contests. There is hardly any year that at least two security agencies do not clash twice, resulting in several lives lost.
It has become a shamefully accepted norm for these agencies to openly, trade blames, and discredit each other. Indeed, there will always be some disagreements and conflicts among people. However, when agencies with responsibilities for national security open to the court of public opinion that supposedly confidential security information in seeking approval of their conduct rather than rallying themselves around the table of conflict resolution fitting for their roles, then there is a tremendous problem. The citizens feel disappointed the more and shrink at the magnitude of their vulnerability each time these agencies discredit each other in the name of 'setting the records straight' after their ignominious clashes. Even when there are no pronounced clashes between these agencies, there has always been some level of interagency suspicions and 'cold' war. The result often includes agencies working at cross purposes.
This uncooperative behaviour threatens government efforts in combating insecurity. To a considerable extent, that is why we have consistently failed to win the war against insurgency and terrorism. Until recently, the media has continuously insinuated the cold battles among the police, the immigration services, the state security intelligence, the Army, and the Navy in the counterterrorism campaigns. Such constant cold standoffs have led to the poor interdependency in successfully executing the campaigns. The inevitable consequence of the defective interagency collaboration in security management is flawed strategy formulation and inadequate preparedness. That also explains their battlefield strategies' ineffectiveness that has consistently failed to retire the terrorists. Adam Smith's exegesis on the division of labour and the story of how the individual pin maker would make a comparatively miserly quantity of output relative to the factories with labourers that possess a diverse skill set corresponding to each phase of the pin making value chain applies with security agencies who want to deliver security single-handedly. Although the Army might possess its capacity for counterterrorism security intelligence, it can most effectively provide on this aspect of the outcome expectation by relying on the agency whose primary jurisdiction is investigative intelligence. Similarly, although the police can still conduct some border security management, customs and immigration services are best suited for such operations.
There is no gainsaying that poor interagency cooperation and collaboration in security management deserves more attention than it currently receives. Even in the absence of any security urgency requiring agencies to team together to resolve, seamless and rancour-free cooperation should prevail. It is usually more rewarding to collaborate in delivering on specific tasks when there has been some long-running friendship [or cooperation] than when it scarcely exists. Ideally, each security agency should be conscious of the improvements that the relationship with other agencies might facilitate for them and deliberately explore it. For instance, the police can enhance its relationship with the Army by exploring their firearms handling capacity. Even with such training cooperation and acquired capabilities, it never transforms a police officer into a soldier. The same goes the other way, as the police, which is more experienced in handling civil matters, can also strengthen the military's capabilities in that respect. There are many other ways we can encourage such fellowships. Regardless of the combination of approaches deployed, these agencies' cooperation will make it easier for them to collaborate in pursuing specific goals. Participating agencies will be more positively expectant of the new capabilities they gain through such interaction rather than the demonization and undermining of each other. The spirit of interagency friendship will always overshadow or neutralize childish skirmishes and bitter wars.
Even with a well-established cooperation culture among security agencies, collaborating is never easy. The first challenge is security agencies' misguided beliefs in their supremacy or the super importance of their applicable jurisdiction above that of others. Regardless of the extremely significant role of the police in keeping peace and order in the society, they cannot take over or consider that their job is more important than that of the immigration services, even if it can deliver, albeit to some limited extent, the tasks performed by the immigration services. We can also apply the same in reverse. No agency is therefore superior to the other. All can be better than they are if they recognize and pursue more effective interdependency pathways. However, the perceived and bloated super importance of some agencies concerning others has a lot to do with their knowledge deficiency in other agencies' processes and culture. There is always a tendency to create an impression and sometimes unfounded ideas about what we do not fully understand. For instance, the police will cooperate and collaborate better with the Army if they know the latter's workings and culture. Knowing the way of life of a group of people always enhances the prospects of collaboration and coexistence. Security agencies, therefore, become strangers among themselves because of their poor understanding of each other's ways of life and the processes.
Again, since most Nigerian bureaucrats prefer cooperation based on pre-enacted guidelines, the absence of such a blueprint for interagency collaboration can be a significant challenge. It does not appear as if any blueprints governs interagency partnership in Nigeria. The lack of such a standard of behaviour underscores some confusion in effective teaming among agencies when forced together. The perception of Jurisdictional supremacy by various agencies also breeds a lack of mutual trust and respect. Unarguably, agencies will find it exceptionally challenging to cooperate and collaborate without mutual trust and respect. But the inherent problem of corruption and low accountability aggravates the mutual distrust and respect deficiency. It is not likely that an agency that led a collaborating team without being highly accountable will receive the best level of trust and admiration from the other agencies taking part in the group. Another likely factor that props low accountability and interagency appreciation of processes and culture is poor communication culture. Communication barriers always limit opportunities for friendship and cooperation. It also affects the quality of collaboration when it eventually happens. Therefore, agencies need to develop and implement programs that enhance teamwork. These challenges negatively affect intelligence collection and deployment among agencies. There is also no way to expect that agencies that nurse distrust for each other will gladly share intelligence effectively. Yet, at the very heart of effective collaboration is the sharing and deployment of gleaned intelligence.
Four initiatives, among others, may help strengthen interagency collaboration. The first is adequate capacity building on the interagency partnership itself. Others include developing guides and standards for collaboration, enhanced security sector accountability, and other nonpecuniary motivational considerations for all agencies collaborating on a set goal. Capacity building on interagency cooperation and collaboration at all levels of various security agencies will help facilitate healthy relationships and team spiritedness. The training curriculum and delivery should adequately incorporate a rich understanding and appreciation of other agencies' processes and ways of life. It is also advisable that orientation along this line include a cocktail of faculty from those referenced agencies. Besides that, there should be a comprehensive guideline and standards for collaboration among various security agencies. There is no need to emphasize that such guidelines and standards should also have the buy-in of the various agencies involved. The guidelines and standards should also adequately clarify command control, leadership, participating agencies' responsibilities, and accountability. Accountability always raises the quality of trust and respect among team members. Finally, fostering good team spirit necessary for effectiveness in collaboration means that all agencies taking part receive credits for their roles in delivering on targeted goals.