Finance
WORLD BUSINESS & ECONOMY
Robinhood issues Q3 revenue warning on crypto price drop, low memecoins demand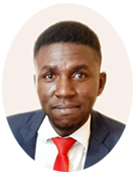 A graduate of Economics and Statistics from the University of Benin. An experienced researcher and business writer in the print and digital media industry, having worked as a Research Analyst at Nairametrics, Voidant Broadcasting Ltd, Entrepreneurs.ng, and currently a Market and Finance Writer at Business a.m. For stories, press releases, exclusive events, call +2347052803696 or send a mail to abuedec@gmail.com.
July 21, 2021819 views0 comments
Robinhood, one of the popular crypto and stock exchange platforms, has warned that its quarterly revenue is likely to be significantly lower than before as there has been a significant drop in crypto activity after the fall in the prices of the digital currency during the second quarter.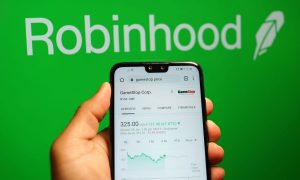 Robinhood added the warning in its amendment to the Form S-1 that it filed with the US SEC on Monday, where it noted that trading activity was particularly high at the start of the year, but that activity on the exchange dropped significantly as the company nears the end of the second trading quarter for the year. As a result, Robinhood says it expects its revenue in Q3 2021 to be even lower due to the decrease in trading activity that is still holding on.
A cursory look into the company's financial performance shows that this will only be low in comparison with record highs that the company has seen earlier this year, especially when it comes to cryptocurrencies. There has been over 123 percent year on year growth in the company's revenue so far this year with a significant increase to an expected $546 million and $574 million by the close of the second quarter of 2021, from $244 million at the close of the same period last year.
The first quarter of 2021 saw as much as 17 percent of its revenue coming from crypto transaction fees. It had earned only 4 percent of its revenue from crypto transactions in the final three months of 2020. Consequently, the company saw over 9.5 million customers trading approximately $88 billion in crypto, and by the end of the quarter, the company had $12 billion in crypto assets held under custody.
It was not only from trading in crypto that the company recorded a massive surge in its revenues, its financials show that it reported 34 percent of its quarterly revenue from Dogecoin to dollar transactions, as the price of the meme coin skyrocketed in the early days of 2021.
The popular stock and crypto exchange has therefore issued the warning that its business could be strongly affected if demand for Dogecoin drops, and no new coin rises to replace it