Insurance & Pension Business
Nigerians, Ghanaians, Kenyans, set for mass entry into gaming industry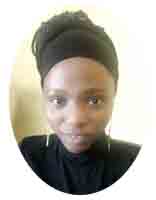 She is a passionate writer whose flair for journalism earned her awards as a campus journalist. Driven by hunger for success, she strives to make the world a better place with insightful, analytical and informative piece around insurance, technology and other sections.
July 21, 2021380 views0 comments
As Maliyo Games partners Google for GameUp Bootcamp
Maliyo Games, a Nigerian game developer, in partnership with Google is set to host GameUp Bootcamp in Ghana, Kenya, and Nigeria to prepare young people for career success in the global gaming market.
In addition to learning to create mobile games for the Google Play store with support and mentoring provided by Maliyo Games, participants will also acquire skills on how to refine, package and develop casual android games using a modern self-paced and project-based learning system.
Hugo Obi, the founder of Maliyo Games, while speaking on the programme expressed excitement working with Google to extend its in-house training programme to hundreds of young people in Ghana, Kenya and Nigeria.
He added that Africa has a huge business opportunity for creatives which aligns with Maliyo's goal of embedding the continent's vibrant culture into video games.
"The African continent, with over 500 million mobile phone users, represents a massive business opportunity for people who have the creative and technical skills. That is the need we are addressing with this bootcamp. Our goal is to embed Africa's vibrant culture into video games through storylines, character development, immersive environments, captivating sounds and strong visuals," Obi said.
Expected to run for 5 months beginning from August to December 2021, the training aims to welcome  individuals with basic programming knowledge or a computer science background, as the most desirable candidates are expected to have knowledge of one of the following programming languages, C#, C++, HTML or JavaScript.
While application closes by 2nd August, selected participants will have instructors who will periodically assess and evaluate students performance in addition to having accessibility to valuable peer support from the African gaming community as well as a generous data allowance to enable students to access course materials and download the relevant software.