By Onome Amuge
Samsung Group, the South Korean multinational manufacturing conglomerate, says it plans to invest $205.64 billion towards expanding its business in the robotics, artificial intelligence and semiconductors industries and create 40,000 new jobs by the end of 2023.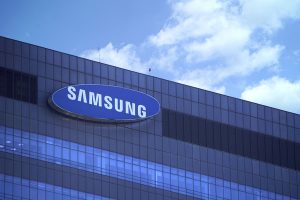 According to a statement by the world's biggest chipmaker, the investment would position its global standing as a dominant player in key industries, while also spearheading innovation in new fields and extending its footprint in next-gen fields such as telecommunications and robotics.
On the semiconductor front, the tech giant said it will seek to enhance "cutting-edge" technologies to meet long-term demand rather than short-term changes. It also expressed its aim towards expanding its biopharmaceutical business run by Samsung Biologics and Samsung Bioepisit.
The world's number one smartphone maker also hinted it would spend $116 billion on its chip factories by 2030.
"The chip industry is  the backbone of the Korean economy. Our aggressive investment is a survival strategy because once our competitiveness is lost,it is almost impossible to regain it," the statement explained.