Revenue generation by the Murtala Mohammed Airport area command of the Nigeria Customs Service for September 2019 hit N4.99 billion, up from N3.97 billion generated in same month in 2018, showing an increase of 25 percent.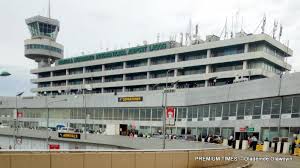 The command in a statement on Tuesday said it exceeded its monthly revenue target by ₦674. 17 million, without providing the target figure. It said the excess 
translated to 115.6 percent. 
According to the statement, the  command achieved the result "due to strategies" put in place by 
L E Oyama, 
the new area controller,  who took charge of the command August 21, 2019. 
"Some of the strategies include but not limited to r
epositioning of manpower and capacity building; 
regular stakeholder engagement resulting in increased compliance; r
egular meetings with principal officers; o
pen-door policy; r
emoval of bottlenecks by decentralizing the clearing process, resulting in trade facilitation," the command said in a statement
 by Ephraim Haruna, its Public Relations Officer. 
"In the area of anti-smuggling activities, the command made impressive seizures for the month of September 2019 with duty paid value of ₦12.6 million. 
These seizures include drones of different makes, Walkie-Talkie Radios, Military Armored Vests, among other items," Haruna noted. 
Oyama, however, informed the public that drones are not allowed into the country without End-User-Certificate (EUC) for security reasons.
While commending the level of stakeholders' compliance, she charged them to continue in their truthful declarations to enable seamless clearance of consignments.
She further encouraged officers and men of the command to remain disciplined and apply the 7-Cs particularly "consult colleagues", working as a team and controlling situations while on duty.