Frontpage
Shippers Council, Nigeria's port regulator, seeks investments in dry ports, truck transit parks
June 18, 2019813 views0 comments
By Samson Echenim
Port economic regulator, the Nigeria Shippers' Council has called on Nigerian businessmen and investors to take advantage of its initiated container inland ports and truck transit parks as viable investment options.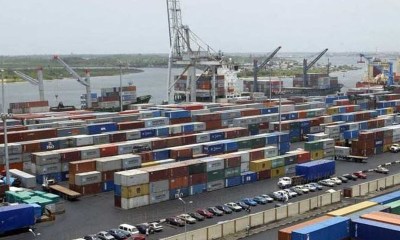 A top official of the council from the regulatory services department, J. E Sarumi told a forum of marine stakeholders and financial institutions operators that inland container depots and truck transit parks are areas investors could  now take advantage of in the shipping and logistics subsector, as they provide critical infrastructure and services in the import and export  logistics chain.
Sarumi spoke at a maritime finance fair organised by Association of Maritime Journalists of Nigeria, AMJON, themed: "Banks/Private Sector Participation as a Panacea for Dearth of Investments in the Maritime Industry."
"There are four areas of concern for regulation, but the area of economy, is for Shippers Council, which involves setting and controlling tariffs, controlling market entry exit and ensuring fair competition," he said.
According to him, the council has since it's declaration as the economic regulator been seeking ways to create opportunities for investment in the shipping logistics chain and to make trading easy and seamless, noting that anybody taking advantage of investment opportunities in maritime will surely be interfacing with the Nigeria Shippers's Council.