Energy
Frontpage
Stakeholders advocate policy review, use of technology to curb corruption in electricity sector
February 9, 2023313 views0 comments
By Business A.M.
Worried by the issues of corruption affecting the electricity sector, stakeholders have called on the federal government to deploy technology, legislation and strengthen the regulatory institution to address the situation.
Tunji Adeyeye, the regulatory manager at the Association of Nigerian Electricity Distributors (ANED), led the call during an anti-corruption radio programme tagged "Public Conscience",produced by the Progressive Impact Organization for Community Development (PRIMORG), in Abuja.
Adeyeye, who opined that corruption in the electricity sector has become pervasive and orchestrated by people from every stratum of life within and outside the industry, stressed that the efficiency of the Distribution Companies (DisCos) and the entire value chain are affected.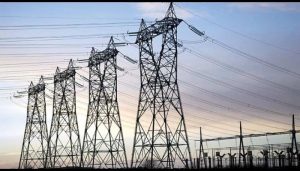 He noted that corruption rocking the sector is perpetrated by citizens in collaboration with some workers at DisCos,while lamenting the absence of a concise law and quick measures to tackle the worsening spate of energy theft by electricity consumers.
Speaking further, he said: "Electricity is a product you cannot store, so the culture of usage and payment is critical, and that largely rests on the customer. We have a very high situation where you see people steal electricity. Both the high, low and mighty are involved, and many bypass the electricity meter.
"We (ANED) have been lobbying the National Assembly for years to enact legislation on energy theft as we have in Ghana or Togo where we have instant mobile courts that adjudicate issues and set instant penalties for offenders."
Adeyeye called on citizens to stop stealing energy through meter adjustments or "bypass". He also advised the national assembly to pass energy theft and vandalism law that is workable, practicable, and enforceable.
"There has to be change in the culture of our people. Electricity infrastructure is within the people. The sabotage and corruption go in conjunction with people, so we must vehemently stand against anything corrupt even if it is beneficial to us," Adeyeye said..
On his part, Uket Obonga, the national secretary of the Nigerian Electricity Consumers Advocacy Network (NECAN), tasked the federal government to take advantage of technology to fight corruption in the electricity sector. Additionally, he encouraged the government to strengthen the existing weak governance structure and overhaul the Nigerian Electricity Regulatory Commission (NERC), as well as stop contract fraud in the sector.
Obonga insisted that energy theft can be tackled if technology is deployed adequately and urged the federal government to review power sector privatization, noting that it is five years overdue.
"The regulatory institution must be strengthened. Let Nigerians who are ready, willing and capable of doing the work.
"There is technology you can deploy to stop energy theft, so if somebody is tampering with line, meter, or bypass, it is detected in the office," Obonga said.