Commodities
Finance
Sterling Bank joins push for $1trn Africa agriculture market by 2030 as ASA kicks off
September 23, 2020693 views0 comments
By Onome Amuge
Nigerian lender Sterling Bank has set its eyes on seeing an African agriculture market reaching $1 trillion by 2030. The ambitious push was unfolded as the bank kicked off Wednesday the 2020 edition of its annual Agriculture Summit Africa, popularly known as ASA.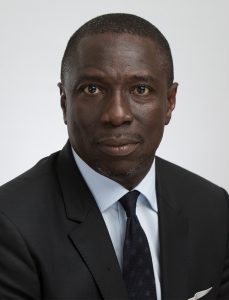 The third edition of the summit, a 2-day event, is themed "Fast-Forward Agriculture: Exploiting the Next Revolution."
Asue Ighodalo, chairman of the bank, in his welcome address, disclosed that the conference was inspired by the World Bank's projection that Africa's agriculture will be worth $1 trillion by 2030.
Considering the impact of flooding and the COVID-19 pandemic on Nigerian agriculture, Ighodalo noted that it has become necessary that all obstacles be addressed.
He stated that the summit seeks to proffer solutions to age-old long problems in the agricultural sector so as to develop a roadmap towards meeting the $1 trillion projection.
"These solutions will be critical to absorbing economic shocks and to avoid economic contractions induced by the COVID-19 pandemic," he explained.
Ighodalo stressed that a sustainable and viable agricultural sector is critical to driving the growth of sub-Saharan economy to bolster export, support growth of technology and enhance job creation.
The World Bank had in a 2013 report predicted that Africa's farmers and agribusinesses could create a trillion-dollar food market by 2030 if the second most populated continent can extend its access to more capital, electricity, better technology and irrigated land to grow high-value nutritious foods.
The report also adduced the need for African governments to work more closely with agribusinesses to feed the region's rapid-growing urban population if the goal must be achieved.