People & Places
Top 30 Under 30: Up and Coming African Entrepreneurs
February 14, 20194.9K views0 comments
By Audrey Kyanova
In Africa, business is booming. Africa has long been a rich continent, but the number of new startups is rising. The owners of these businesses are not all older people either. Many are young entrepreneurs with a lot of ambition.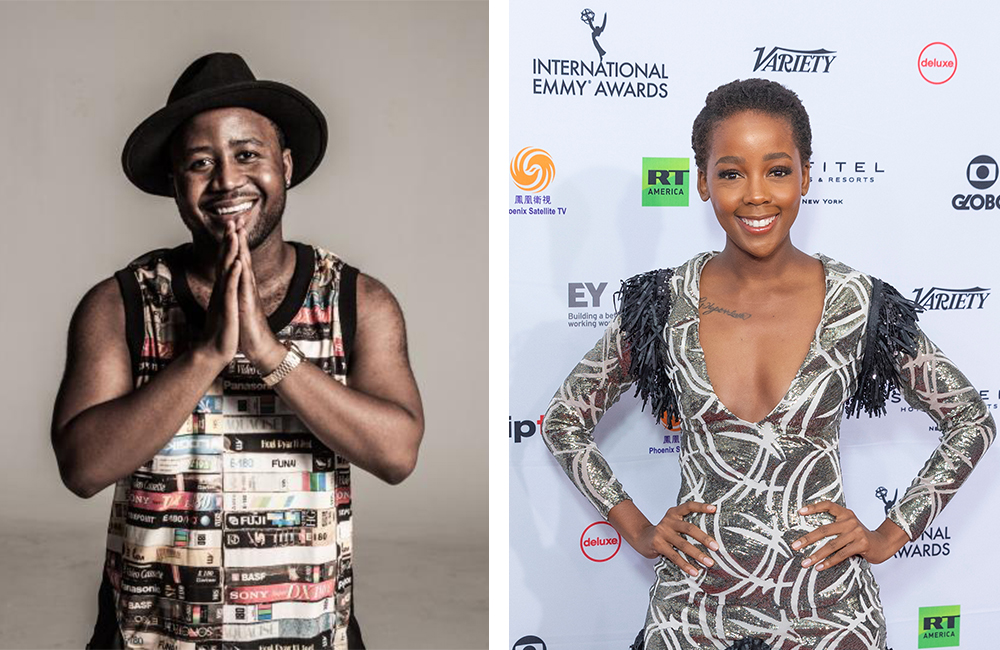 These young company leaders are taking the business world by storm. They are leading the push for new innovations in business, technology, and the creative arts. The businesses are also growing at fast rates, providing employment and great products and services for customers.
There is a high demand for innovation in Africa. And Africans are rising to meet that demand. Here are the top young entrepreneurs in Africa.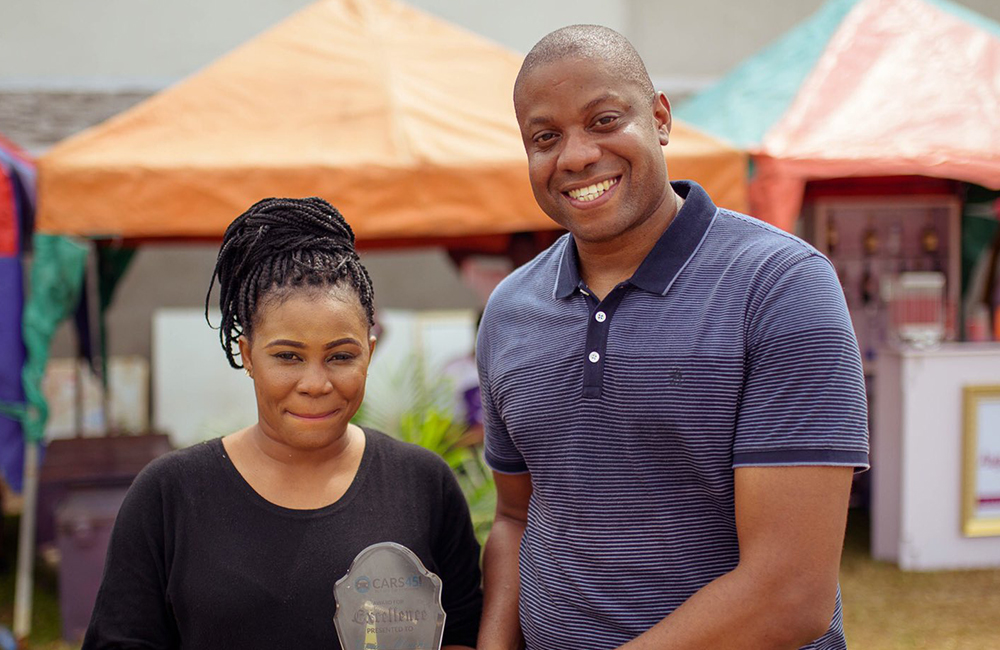 Etop Ikpe
Age: 30
Industry: Technology
Company: Cars45
Country: Nigeria
Etop Ikpe had a lot of experience in business prior to founding Cars45. He worked as the director for Konga, a large e-commerce platform in Nigeria. He also worked as the CEO of DealDey, which was the African version of "Groupon," a popular company in the States.
Etop Ikpe founded Cars45. Cars45 is an e-commerce platform that focuses on used cars. If you want to sell your used car, Cars45 allows you to do so online. You fill out your car information, make an appointment with inspectors, get approved, and then you're ready to sell.
Nkosana Mazibisa
Age: 27 
Industry: Business
Company: Mazibisa, Inc.
Country: Zimbabwe
Nkosana Mazibisa first got passionate about business and economics when he was in high school. In his debate class, the topic was about the economic downfall of Zimbabwe. Nkosana decided to try to fix that.
He opened his own public relations firm, Mazibisa, Inc. He ventured into mining briefly, but that did not work out. The brand consultancy firm took off, however. Mazibisa then decided to venture into food service. He opened an Indian restaurant that has also been very profitable.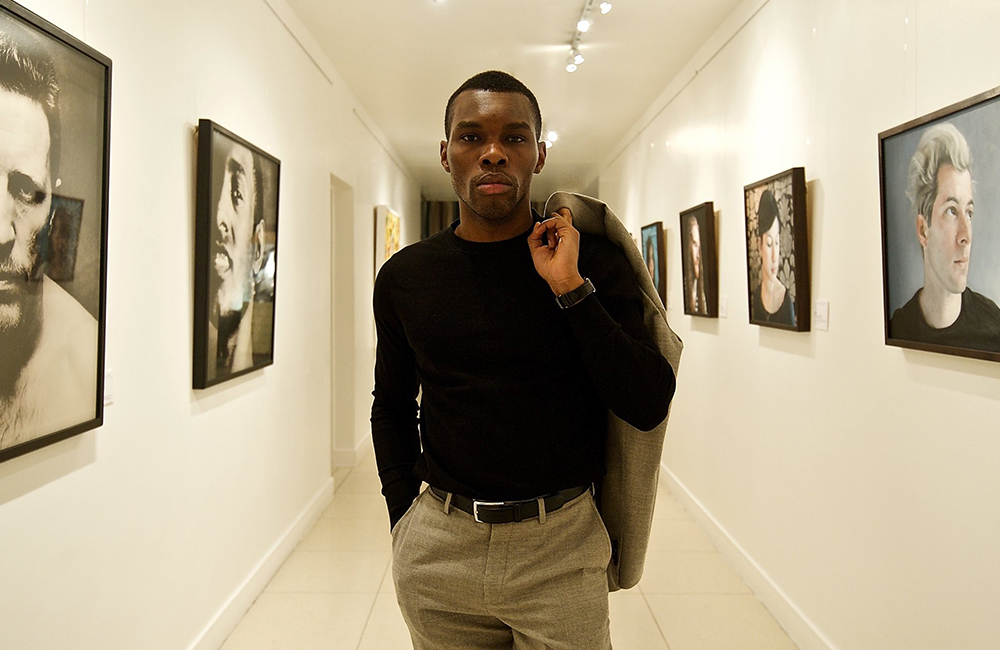 Kayode Ojo
Age: 28
Industry: Creatives
Company: Martos Gallery
Country: Nigeria
Kayode Ojo is an artist. Ojo's parents are professors in Nigeria, but he was born in the States. Kayode still identifies with his Nigerian heritage heavily. It has influenced his art. He has been able to book solo art shows in locations such as New York, Paris, Berlin, and Dallas.
Ojo's art is contemporary. His medium is sculpture, photography, and installation. He works with both people and objects, often photographing people at the end of adolescence. His photographic shows usually feature photos of just one person in the frame.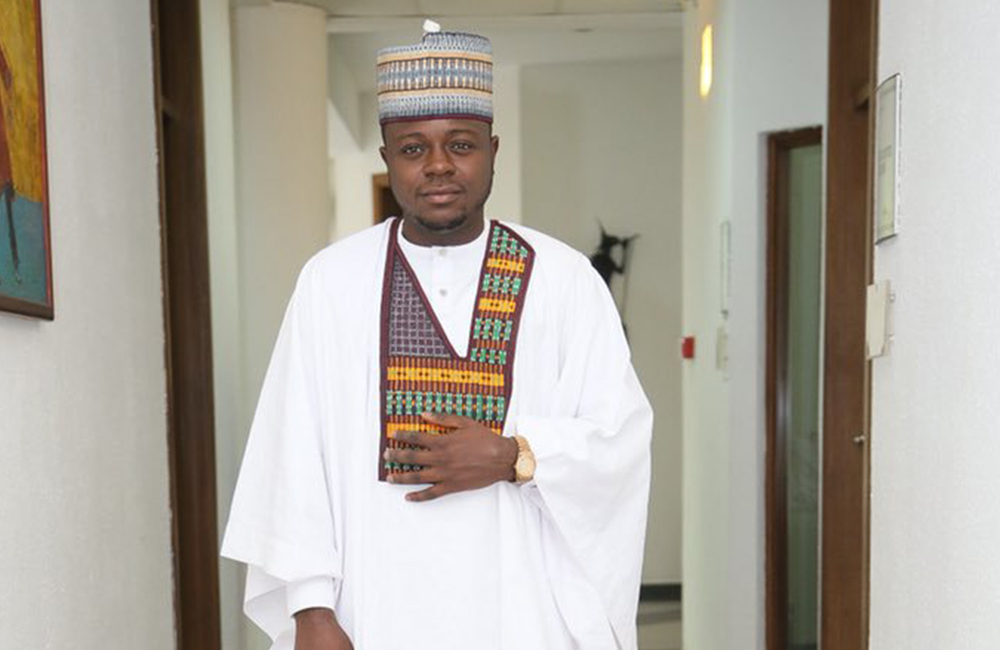 Oluwatobi Ajayi
Age: 30
Industry: Business
Company: Jetvan Automobiles Ltd.
Country: Nigeria
Oluwatobi Ajayi received his education from Olabisi Onabanjo University. His degree was in Soil Sciences and Farm Mechanisation. So, it was an unusual turn of events for him when he founded Jetvan Automobiles Ltd. He decided to found the company after getting a job with Mercedes Benz in Nigeria.
Jetvan Auto Ltd. sells high-end Mercedes Benz Sprinters. Ajayi recognized the need for a large van that could provide transport for large cargo and groups of people, while still being classy and luxurious at the same time.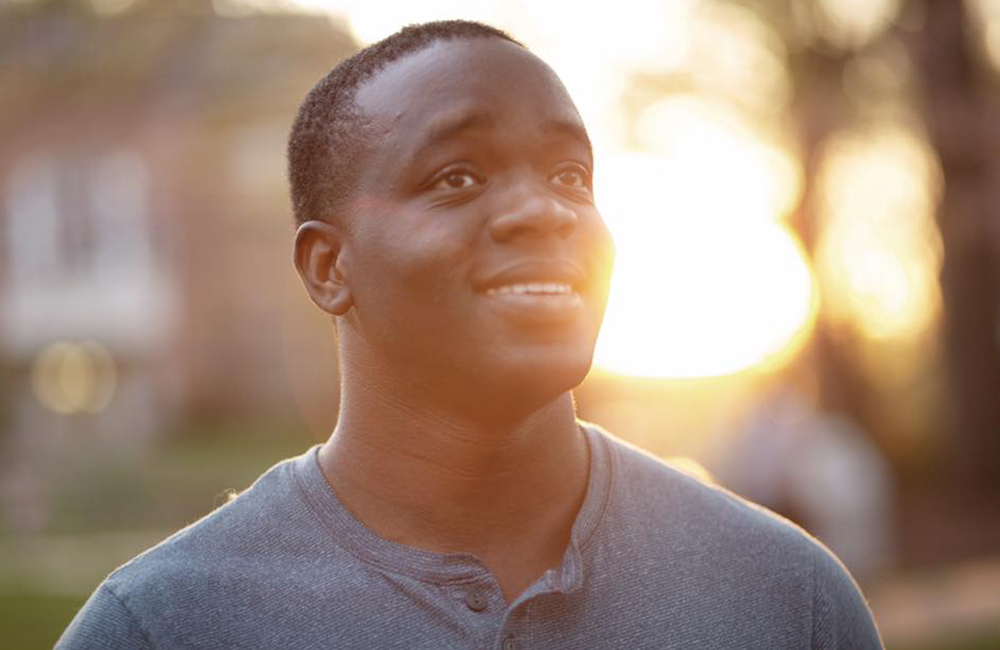 Adegoke Olubusi
Age: 25
Industry: Technology
Company: Helium Health
Country: Nigeria
Adegoke Olubusi and two other cofounders (who also appear on this list) noticed that Nigeria was desperately needing digitized medical records. In an interview with the New York Times, he compared the US to Nigeria. There was little healthcare regulation in Nigeria.
That lack of regulation had one upside: there was more room for innovation. Adegoke founded Helium Health. Helium Health digitizes healthcare documents. It digitizes medical records, hospital management, insurance, and billing. It also digitizes analysis software for hospitals to provide more accurate patient care.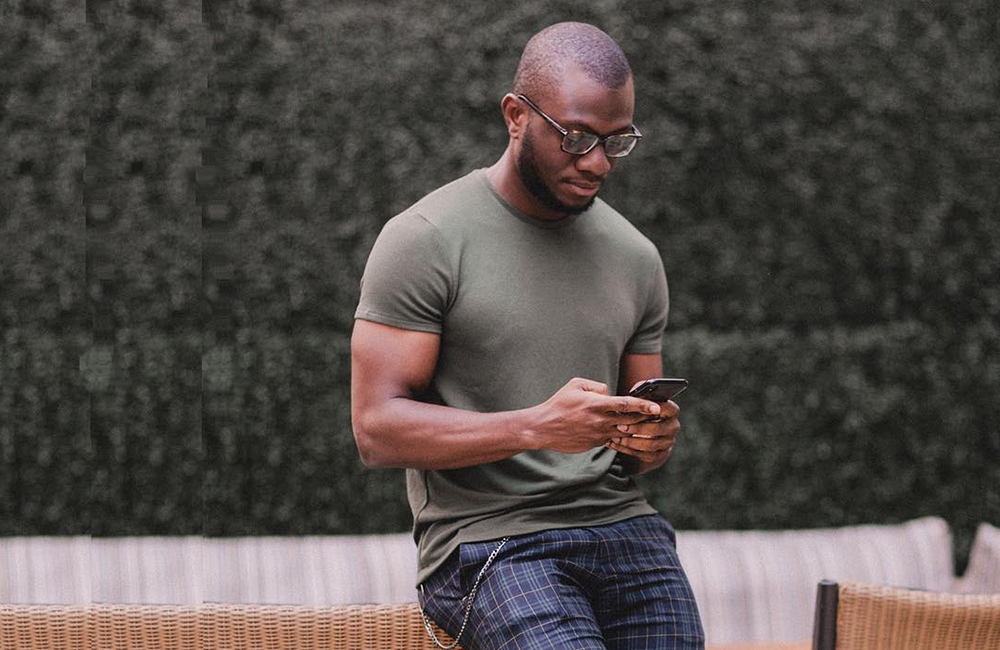 Dimeji Sofowora
Age: 29
Industry: Technology
Company: Helium Health
Country: Nigeria
Dimeji Sofowora is the business partner to Adegoke Olubusi and Tito Ovia. He helped found Helium Health. Dimeji was born in Nigeria, the same as his co-founders. Prior to founding Helium Health, he received an education for Queen Mary University, located in London, England.
Dimeji also worked for Goldman Sachs, Crowther Solicitors, and Aluko & Oyebode. He had a knack for technology and finances. It paid off when Helium Health went through Y Combinator in the summer of 2017. Helium managed to raise $170K in just two investment rounds.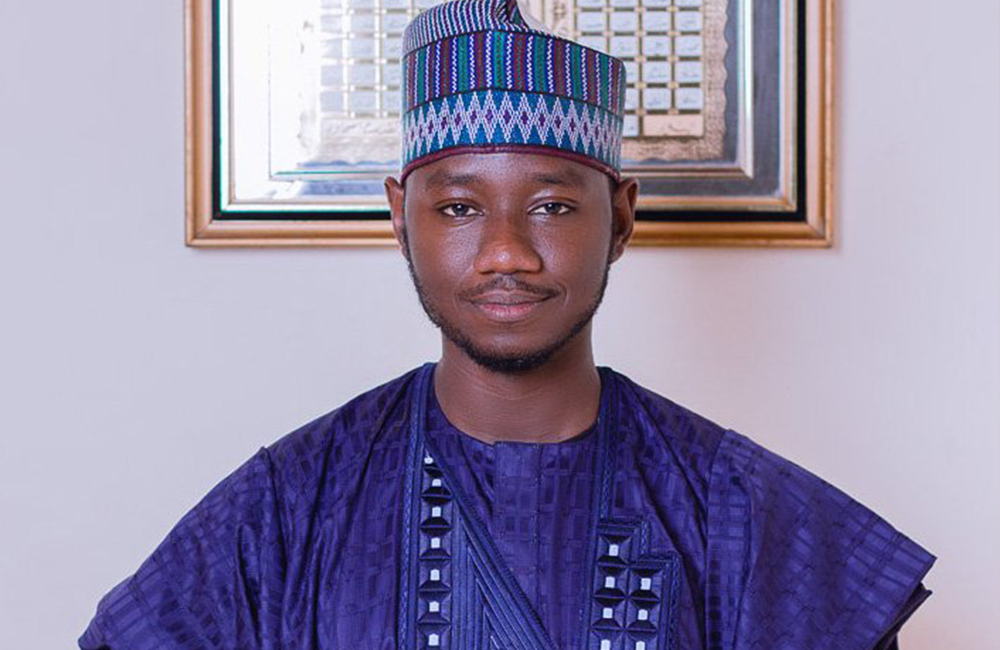 Abubakar Sadiq Mohammed Falalu
Age: 27
Industry: Business
Company: FalGates
Country: Nigeria
Abubakar Falalu was educated at the University of Nottingham Ningbo China. He graduated from that UNNC with an MSc in Entrepreneurship. Falalu had always been a dedicated farmer. He combined these farming and entrepreneur skills to found FalGates.
FalGates is a company that mills rice. There was a gap between how much rice Nigerians consumed and how much Nigeria actually produced. Around 4.5 million tons of rice weren't produced in Nigeria, but Falalu recognized that they could be. FalGates employes thirty factory works and 150 farmers. His company has a 5K metric ton capacity.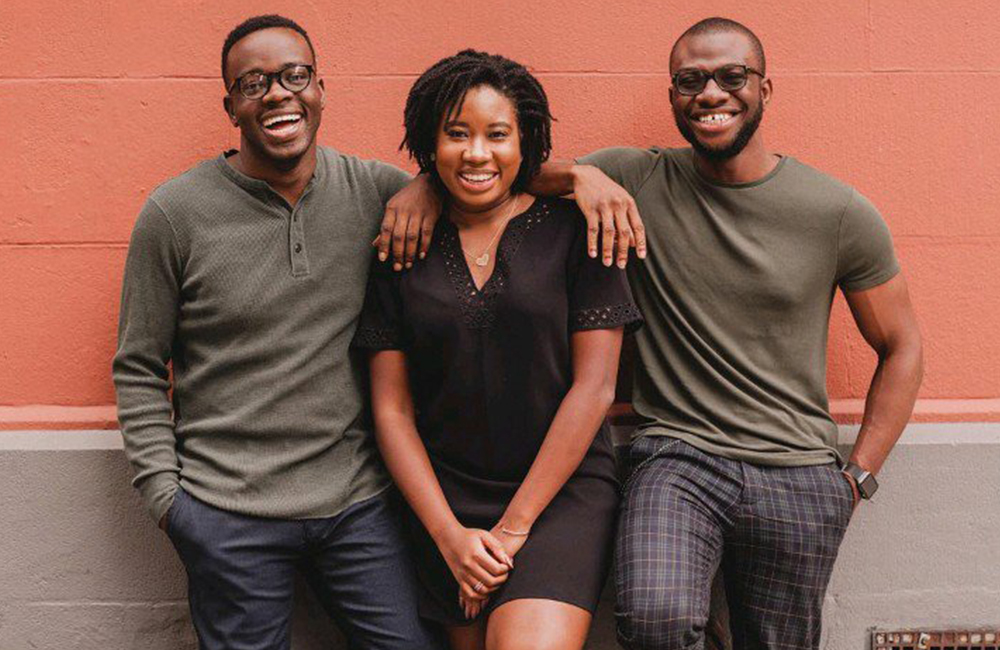 Tito Ovia
Age: 25
Industry: Technology
Company: Helium Health
Country: Nigeria
Tito Ovia is the third founder of Helium Health. She was the only Nigerian woman to make the 2019 Forbes edition on entrepreneurship. Tito Ovia is a public health expert. She worked for Orbis in Mongolia. She also worked for the Lagos State AIDS Control Agency. Before her working career, she got her education in biomedical science.
Tito Ovia, like her cofounders, realized the need for digital health. Ovia founded Helium Health to improve outcomes for healthcare. She hopes, with Helium Health, to fill a much needed tech gap in Nigeria.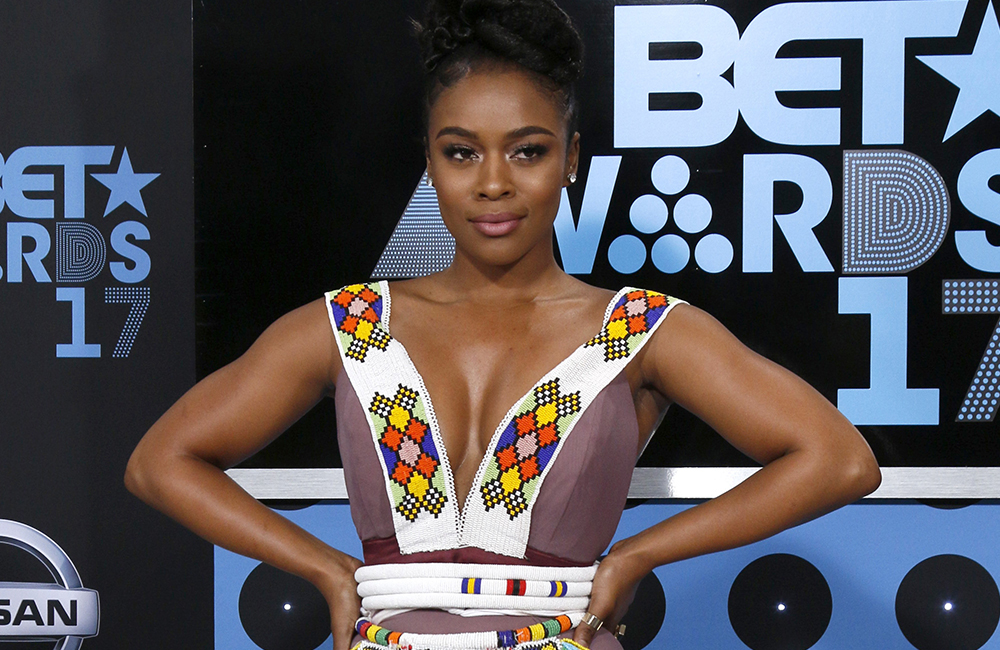 Nomzamo Mbatha
Age: 28
Industry: Creatives
Company: Tell Me Sweet Something
Country: South Africa
Nomzamo Mbatha is an actress from South Africa. She has won a nomination for her amazing talent at the African Academy Awards. Her Best Actress nomination stemmed from her role in Tell Me Sweet Something. Not only is Nomzamo an actress, she is also a UN Ambassador.
Nomzamo is an Ambassador for the United Nations High Commissioner for Refugees. She works with refugees who have run from political strife and danger from their home countries. She does much of her work in Kenya. Her advice to people who want to help is to "Live a life of love."
Yemi Alade
Age: 29
Industry: Creatives
Company: Mama Africa
Country: Nigeria
Yemi Alade is a famous Nigerian afropop singer. She is also a renowned songwriter. Yemi was born in Abis State. Her father is Yoruba, and he worked as a police commissioner. Her mother is of Igbo descent. Alade is one of seven children, and she has a degree in geography from the University of Lagos.
She gained notice for her musical talent in 2009 after winning Peak Talent Show. Yemi has released several albums. The latest is called Mama Africa. She has also performed onstage with American singer Mary J. Blige.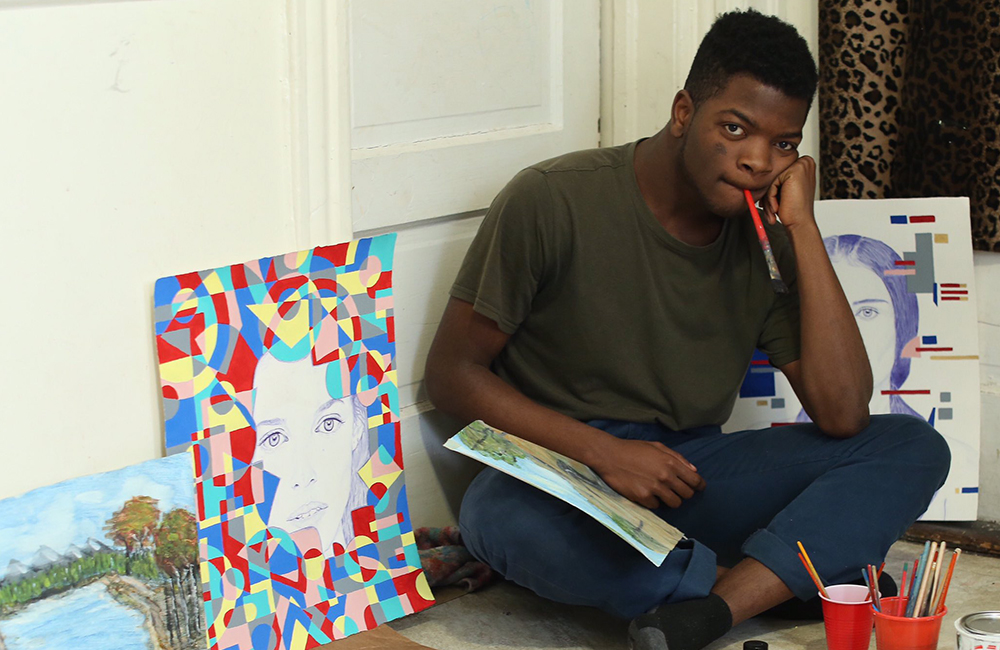 Taofeek Abijako
Age: 19
Industry: Business
Company: HEAD OF STATE
Country: Nigeria
Taofeek Abijako is the youngest member on this list. Taofeek just graduated high school. He was born in Nigeria in the city of Lagos. His father, like Taofeek himself, was a fashion designer. Taofeek was interested in painting and soccer in school before switching to design.
His story is pretty amazing. He created an entire fashion line in his room while he was in high school. He tweeted about his work, and a Japanese retailer called him not too long after. The fashion line, HEAD OF STATE, took off. Taofeek just recently presented at NYFW.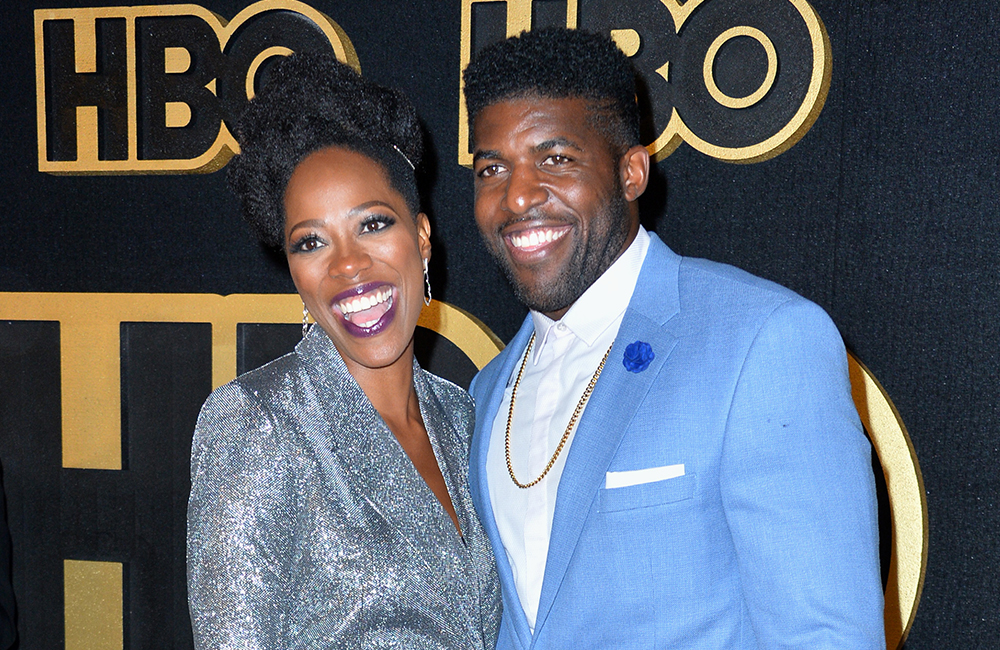 Emmanuel Acho
Age: 28
Industry: Business
Company: NFL
Country: Nigeria
Emmanuel Acho is a Nigerian athlete. He played football in America, even getting to play in the National Football League as a linebacker. Now, Acho works as an ESPN analyst. However his roles as an athlete and sports commentator are secondary to his humanitarian work.
Acho and his family are deeply involved in mission trips to Nigeria with their church. Acho's parents formed Living Hope Christian Ministries, which delivers medical care to Nigerians. Acho continues to return to Nigeria, stating that he has lost count of how many times he has gone back to serve as a missionary.
Olaoluwa Osuntokun
Age: 25
Industry: Technology
Company: Lightning Labs
Country: Nigeria
Olaoluwa Osuntokun is a Nigerian immigrant who founded Lightning Labs. Osuntokun received an education from the University of California in Santa Barbara. His degree was Bachelor of Arts and Science. Olaoluwa became interested in the possibilities of digital transactions, and he decided to take that to the next level.
Lightning Labs, his company, seeks to make digital currencies easier to use. The company is a private protocol platform that lets people make private, fast transactions from anywhere in the world.  The company raised an astounding $2.5 million in funding during investment rounds.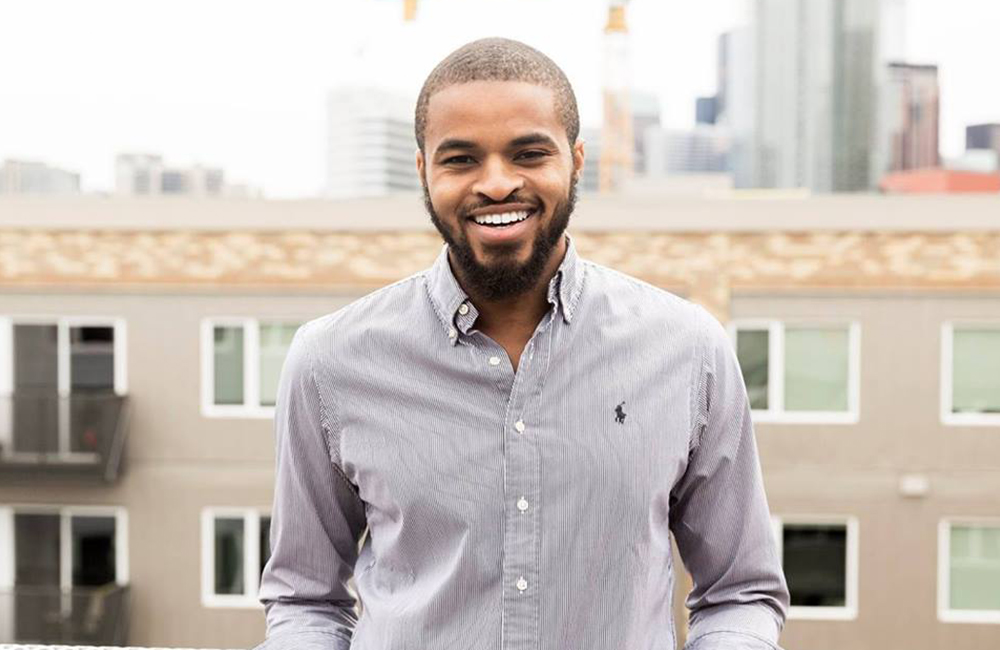 Obinna Okwodu
Age: 27
Industry: Technology
Company: Fibre
Country: Nigeria
Obinna Okwodu was born in America, but he returned to Nigeria shortly after his birth. He is the son of Nigerian parents and one of three kids in his family. While he did return to America to get his degree at MIT in Massachusetts, he moved back to Lagos a year after obtaining it.
Obinna's company, Fibre, wants to make life easier in Africa for middle-income tenants. In Lagos, landlords often make people pay two years' rent upfront before allowing them to move in. Fibre lets people pay monthly to rent, making the rental process way easier.
Rahma Bajun
Age: 29
Industry: Creatives
Company: MnM Clothing Line
Country: Tanzania
Rahma Bajun is an amazing designer who took her love for African prints and made it into a company. Rahma is a mother of one who works for a civil agency while juggling her own clothing line, MnM. Rahma is also a youth activist. She works with young Africans to help them take charge of improving the African government. She hopes to get more young people engaged in politics.
MnM Clothing not only has clothing, but it also designs furniture. MnM uses beautiful African prints, taking bright colors and classic patterns and using them for modern, everyday clothing and home decor.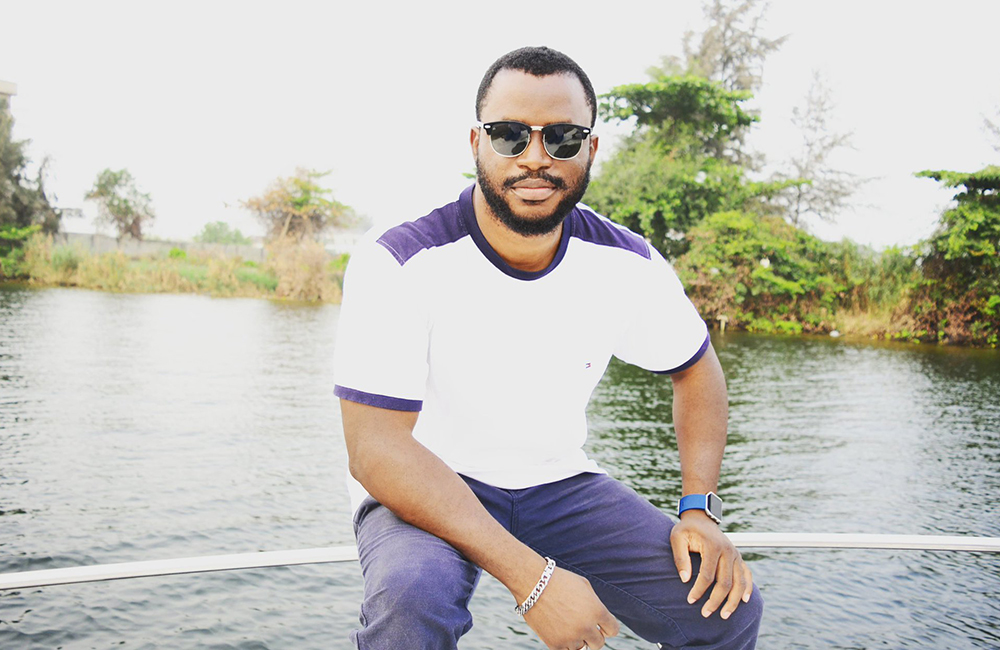 Gossy Ukanwoke
Age: 27
Industry: Technology
Company: Beni American University
Country: Nigeria
Gossy Ukanwoke received the nickname "Nigeria's Mark Zuckerberg," comparing him to the famous American Facebook founder. Ukanwoke decided to found his own university at the young age of 23. He got the idea from engaging with people who used his other business, Student's Circle. Student's Circle was a platform allowing people to access resources from major schools.
Many students wanted certificates that would help them with employment. So, Ukanwoke started Beni American University. BAU has ten instructors and two-hundred students so far. The web courses run twelve weeks, costing $100-$300.
Cassper Nyovest
Age: 28
Industry: Creatives
Company: Family Tree
Country: South Africa
Cassper Nyovest was born Refiloe Maele Phoolo. Casper is a famous African producer and artist. He grew up in Mafikeng and received his education from Lighthouse Christian College before dropping out in 2006. He first got into rap music when he was twelve years old. He got his big break when rapper HHP saw him perform.
Since then, Nyovest has worked with major recording artists from the states. Rappers like Nas, Talib Kweli, Wiz Khalifa, Kendrick Lamar, and Kid Cudi have all performed with him. Cassper started his own record label, Family Tree, in 2014.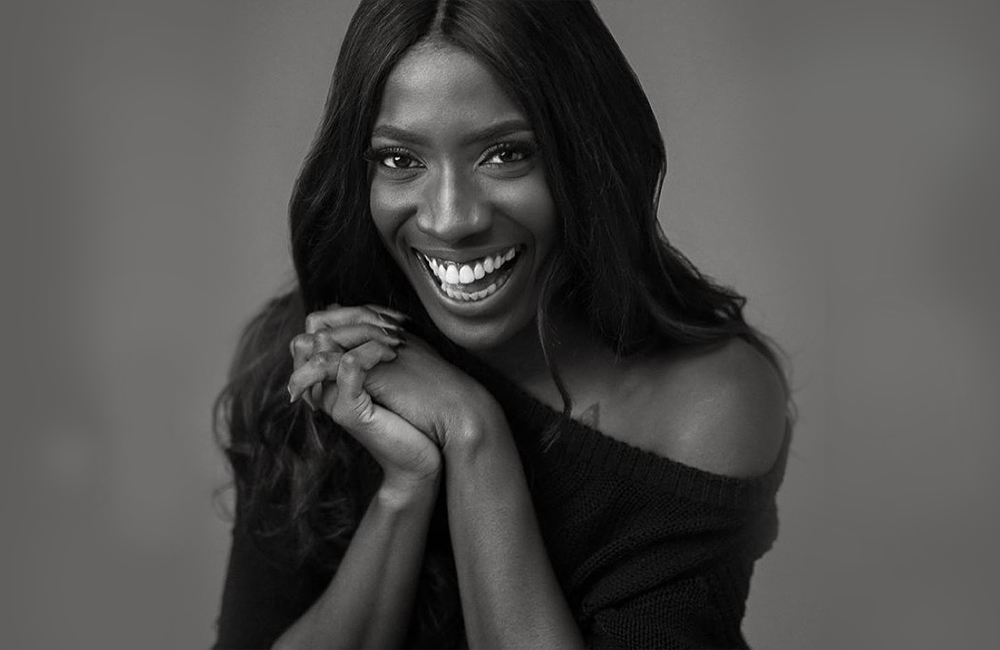 Ronke Bamisedun
Age: 31
Industry: Business
Company: BWL Agency
Country: Nigeria
Ronke Bamisedun is a powerhouse not just in public relations, but in fashion as well. She received her degree from Birmingham City University. Before that, she worked at a Lagos Butcher's Store to earn extra money on the side. After getting an education, she began to work with major media stars in public relations.
She worked for the firm Grayling, a global PR agency. She was the head of the Nigerian team. She then opened her own firm, BWL Agency, a Grayling Affiliate. On top of all that, Ronke is planning to open SLKT Fashion, a budget fashion platform.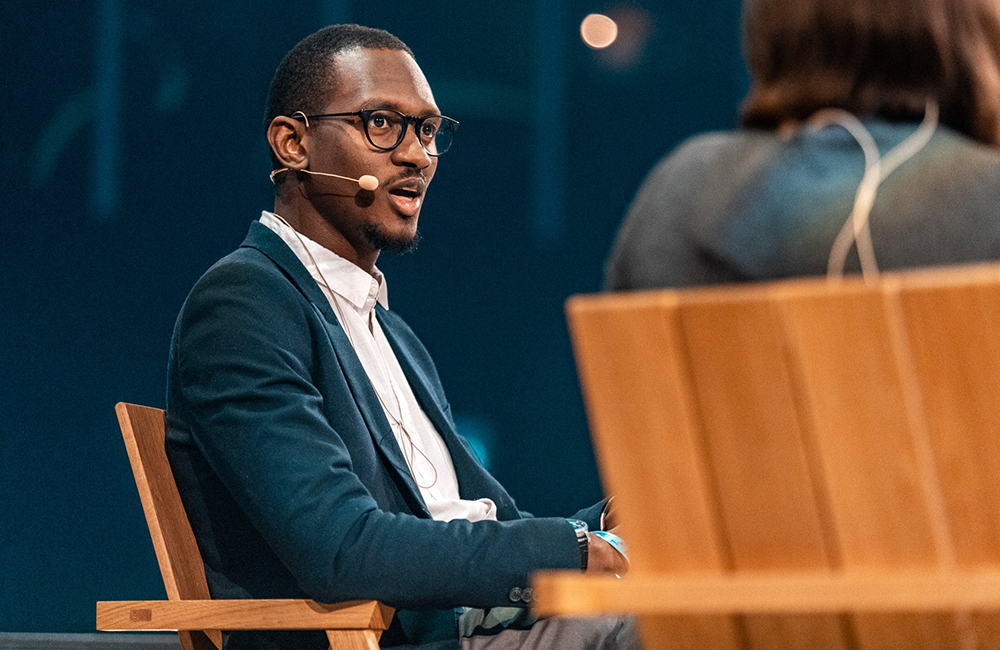 Nasir Yammama
Age: 26
Industry: Technology
Company: Verdant Agri-Tech
Country: Nigeria
Nasir was raised in Nigeria. His parents were farmers, and his siblings are also farmers too. Nasir attended MIT's Global Entrepreneurship Bootcamp as a way to combine his love of farmer and his business acumen. Nasir wanted to help farmers get into the tech age while still doing what they love. He founded Verdant Agri-Tech to help him do so.
Verdant Agri-Tech helps farmers increase and improve food production. VAT gives farmers market information, access to markets and financial services (especially important for rural farmers), and managerial support.
Harold Okwa
Age: 30
Industry: Business
Company: Jetseta
Country: Nigeria
Harold Okwa attended the University of Bristol to receive a Bachelor's Degree in Economics and Management. From there, he attended Cass Business School, where he obtained an MBA. Okwa then combined this business knowledge and skill with his love of all things aviation.
He founded Jetseta, where he also acts as a managing director Jetseta is an aviation startup company. Jetseta first got its start in 2016. It offers private planes and helicopters as part of a shuttle service. A unique thing about this private aviation company is that it allows people to use a mobile app to order their shuttles.
Ladipo Lawani
Age: 29
Industry: Business
Company: L&L Foods
Country: Nigeria
Ladipo Lawani received an education from Knox University, and this education led him on a journey of "self discovery." The young Nigerian entrepreneur noticed two major needs in his country: the need for a working Nigerian value chain and the need for young entrepreneurs. He founded an NGO to train young Nigerians to become entrepreneurs.
He met the first need by founding L&L Foods. L&L is a food processing company that produces a popular brand of groundnuts, Mr. Epka. Mr. Epka groundnuts do not have the harmful additives other brands do. They are also all produced in Nigeria.
Thuso Mbedu
Age: 27
Industry: Creatives
Company: Is'Thunzi
Country: South Africa
Thuso Mbedu is a famous actress from South Africa. Her most famous work is the telenovela Is'Thunzi. Her life before success was not easy. Mbedu did not have a relationship with her father, and, tragically, her mother died of a brain tumor when she was just four years old. Her grandmother raised her from then on, inspiring her to become a strong woman.
Mbedu first began acting on isiBaya in 2014. Since then, she has had several acting jobs, one of which landed her an Emmy nomination. She also won an award at the South African Film and Television Awards in 2017.
Emmanuel Ademola Ayilara
Age: 29
Industry: Technology
Company: LandWay Investment Ltd.
Country: Nigeria
Emmanuel Ayilara is a Nigerian businessman who prides himself on learning from his failures to become successful. His first job was in Abeokuta, where he worked at a coaching center. The center failed, leaving Ayilara heartbroken. His next venture, a vocational school with over 3,000 students, was successful.
After this success, Ayilara wanted more. He founded LandWay Investment, Ltd. LandWay is a real estate and land development company. The company brings in $14 million per year. It grew from just five employees to having more than 16,000.
Roger Boniface
Age: 29
Industry: Technology
Company: EDISIM
Country: South Africa
Roger Boniface is from Johannesburg, South Africa. He used to play soccer for the Clayton State men's team. He founded EDISIM. EDISIM provides training simulations into the classroom to provide a richer learning experience. These simulations have become very effective teaching tools at business schools in South Africa.
Boniface also started Artson, which is a company that hosts art and wine tasting shows. Boniface is also the owner of JCB. JCB is a small wholesale retailer that sells promotional t-shirts and hats for different. events.
Fahad Awadh
Age: 31
Industry: Business
Company: YYTZ Agro
Country: Tanzania
Fahad Awadh was born in Tanzania but moved to Canada for a brief term before returning to Tanzania. Awadh saw a gap in the food market. He wanted to introduce sustainable farming and traceable farming methods into agriculture. He founded YYTZ Agro.
YYTZ Agro-Processing, based in Tanzania, processes cashew nuts. There were issues processing this popular food before, and the company is fixing them. Tanzania is a major cashew producer globally, and YYTZ has introduced more structure to that. YYTZ also provides jobs locally for people to work at processing plants.
Wesley Beneke
Age: 29
Industry: Business
Company: WCB Construction Group
Country: South Africa
Wesley Beneke is from South Africa, and he based his company, WCB Construction Group, in Cape Town. At just 29, he is in charge of a staff of forty, as well as more than one-hundred-fifty contractors. WCB has both private and public clients. Two public clients are the South African Road Agency and the Western Cape Government.
WCB has deals worth more than twelve million U.S. dollars. WCB specializes in many different types of construction projects. It has quickly become a leading company despite its relative newness. WCB handles small remodels, commercial jobs, residential projects, and new construction.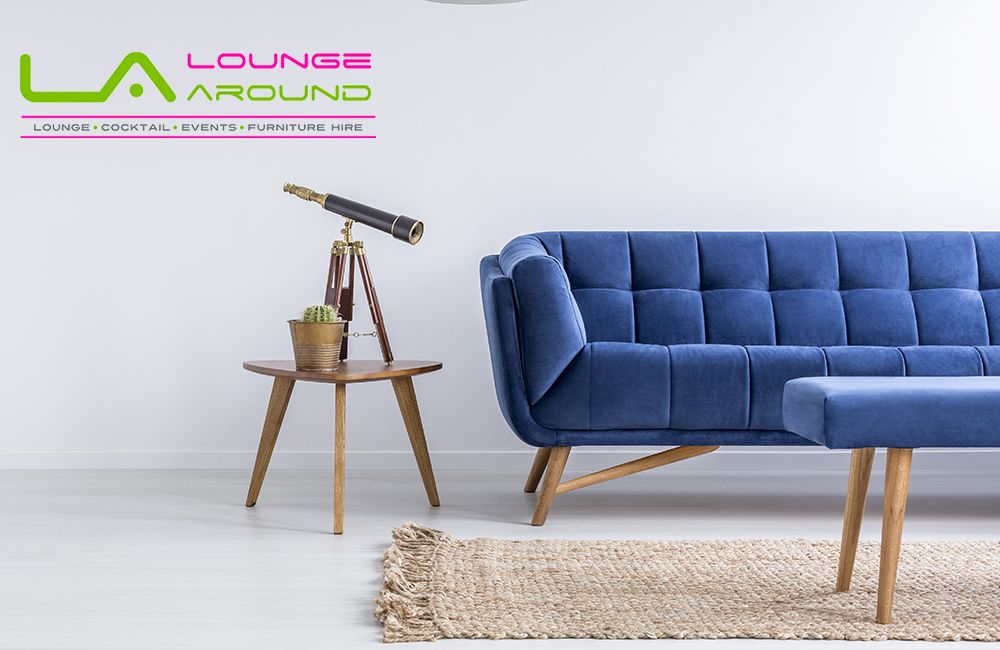 Joey Friedman
Age: 26
Industry: Business
Company: Lounge Around
Country: South Africa
Joey Friedman is from Johannesburg, South Africa. Joey became a major player in the event industry when he became a partner with Lounge Around, part of the LA Group of Companies. But that is not the only company he is known for. Friedman also started Bobble, a company manufacturing water filter bottles. He also founded Fresh Reality.
But Lounge Around is where he really found success. The company provides decor for lounges. The decor is often European-inspired. People can rent or buy the furniture for their lounge. Lounge Around caters to events, new buildings, and more.
Zareef Minty
Age: 23
Industry: Technology
Company: ZRF Holdings
Country: South Africa
Zareef Minty is a leadership pioneer who just released his own book. He is a businessman and lawyer, receiving his education from the University of Witwatersrand. He is not just a businessman, he also is a political leader. At nineteen, he became the president of the Patriotic Alliance party.
He also is a news reporter at News24. He also owns his own foundation, Zareef Minty Build-A-School Foundation. Zareef recently released a book called EMPIRE. EMPIRE won him a status as a bestselling author. EMPIRE focuses on his journey to success at such a young age.
Vera Shaba
Age: 29
Industry: Business
Company: Shaba & Ramplin Green Building Solutions
Country: South Africa
Vera Shaba first realized that she wanted to go into the engineering industry at 12-years-old. She looked at a map of the world at night. She noticed that all the other continents had a lot of cities illuminated in the dark, but Africa did not. Vera wanted to fix that and provide light to Africa.
She founded Shaba & Ramplin Green Building Solutions. The company uses green energy for new construction in Africa. Vera is hoping to expand her company into Europe. The company currently has offices in South and East Africa.
Sihle Ndlela
Age: 28
Industry: Business
Company: Majozi Bros Construction
Country: South Africa
Sihle Ndlela co-founded the construction company Majozi Bros. Ndlela started his education at George Campbell Tech School, but he dropped out after his father passed away. He attempted to open several businesses, but none succeeded. Until Majozi Bros.
Sihle had started making aluminum windows to make ends meet. Then, he met his business partner. At its start, Majozi Bros Construction had no capital and no government support. He partnered with Simphiwe Majozi and formed Majozi Bros. The company went through ups and downs, but it was eventually very successful. It has made millions in revenue.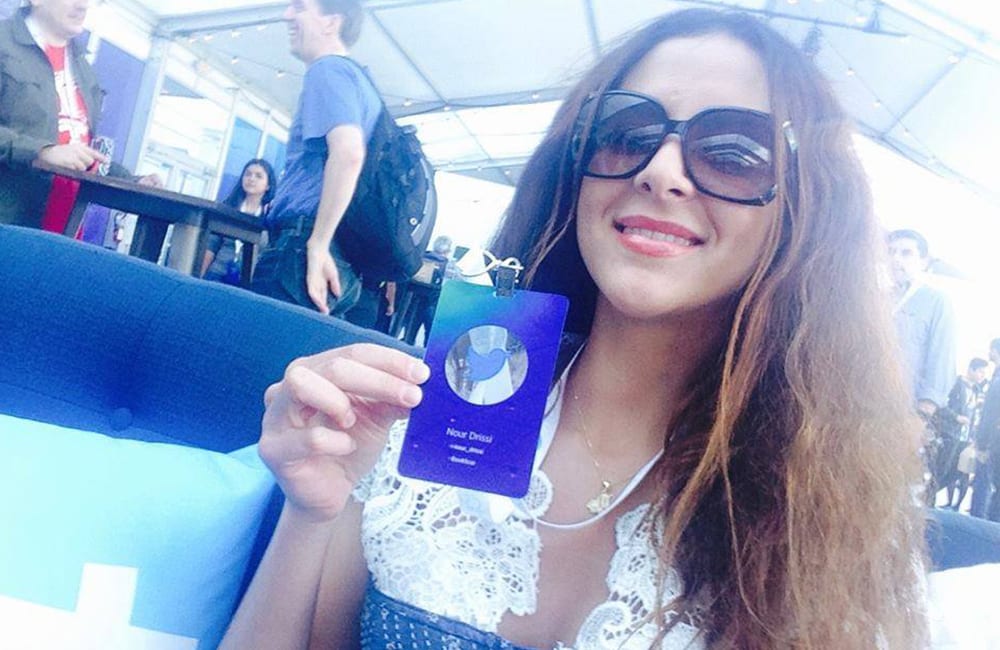 Nour Drissi
Age: 28
Industry: Business
Company: Loue1Voiture.com
Country: Morocco
Nour Drissi founded a successful car rental website that has helped many Moroccans find and rent cars. Before starting her business, she worked as the retail manager for a car company. She got the idea for her website there.
On the site, customers can find and compare prices of rental cars. The site makes finding a rental in Morocco very easy. Before Nour started her business, it was very difficult to find a suitable car rental place that would give you a fair deal.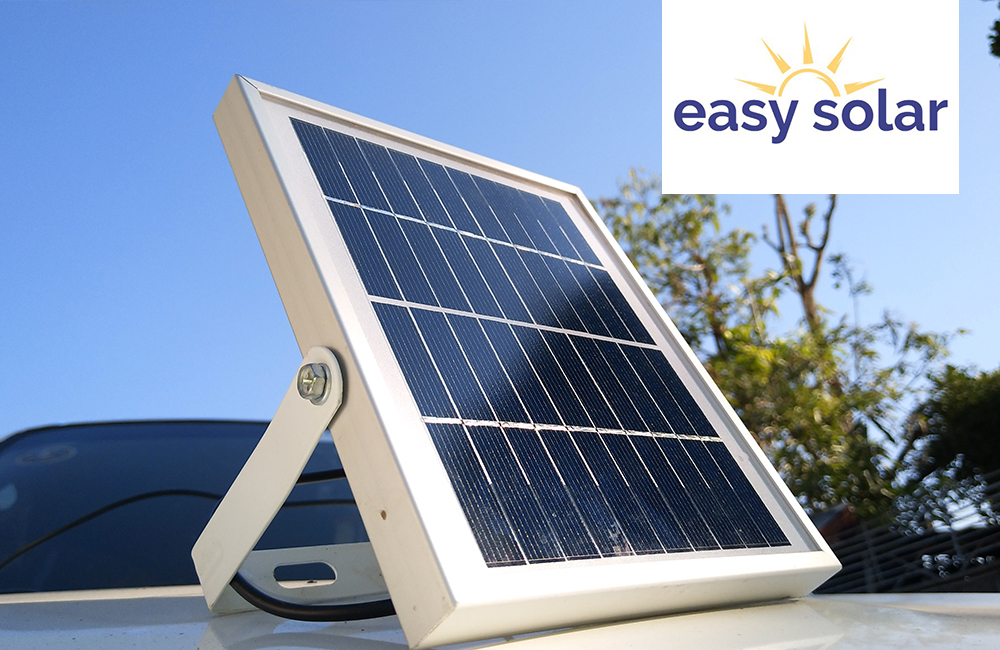 Nthabiseng Mosia
Age: 28
Industry: Business
Company: Easy Solar
Country: South Africa
Nthabiseng Mosia was born in Ghana. From there, she moved to South Africa, where she was raised. Mosia recognized early on that Africa was undergoing an energy crisis. She and her family experienced power outages in their home when she was young. She realized then how vital electricity was to Africa.
So, she founded Easy Solar. The business is social in nature. It allows people to rent solar devices to power their homes. The rental period is "pay as you go." People can then, after a while, pay off the lease and own the grid.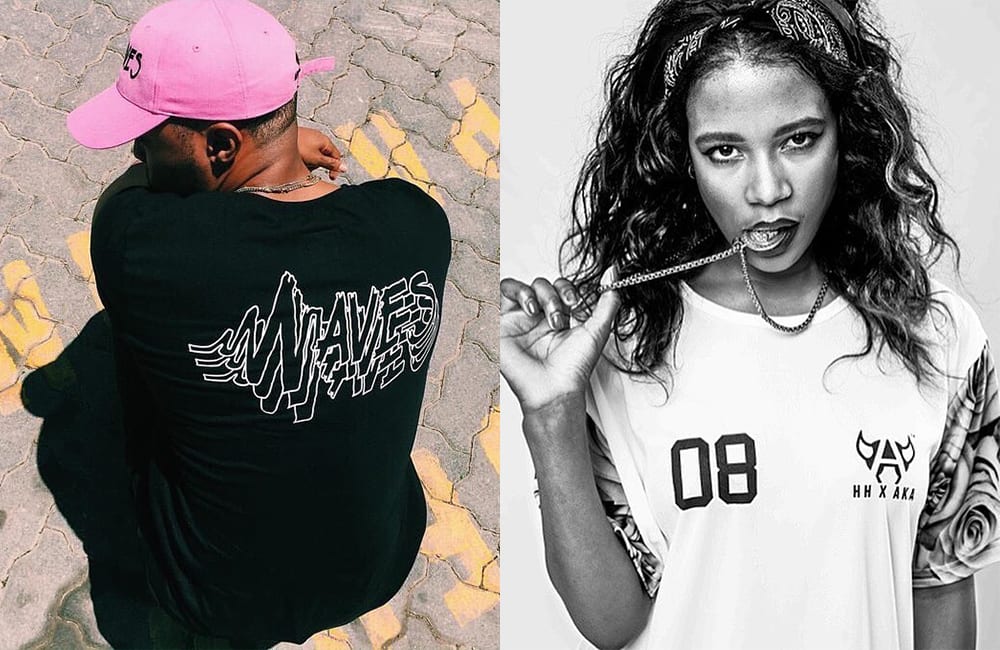 Nick Kaoma
Age: 30
Industry: Business
Company: Streetwear
Country: South Africa
Nick Kaoma founded a major brand of clothing in South Africa. Called "StreetWear," it has taken off in South Africa. Kaoma at first wanted to become an accountant. He decided that that was boring. Instead, he chose to become a businessman. He had siblings to support after his parents' tragic passing, and he devoted his time and energy into studying the fashion market.
He studied retail and style in Cape Town. He and his partner founded the business in 2008. They marketed edgy, colorful clothes. Despite a lack of startup capital, the business took off.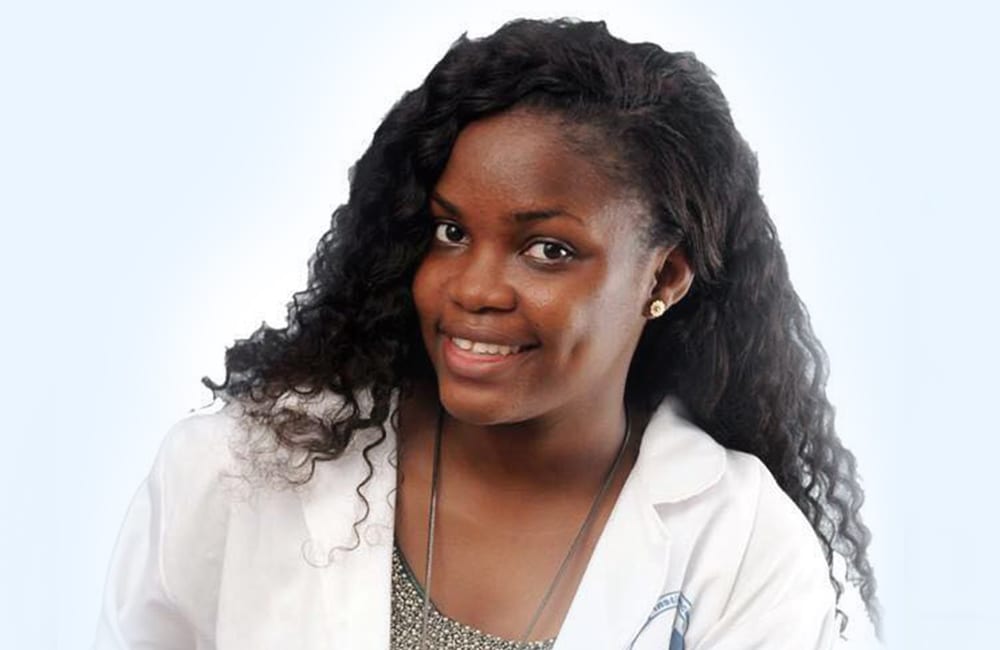 Vanessa Zommi
Age: 21
Industry: Business
Company: Emerald Moringa Tea
Country: Cameroon
Vanessa Zommi is from Cameroon. After her mother was diagnosed with diabetes, Vanessa knew she wanted to find a way to help her. So, she looked to nature to help. She found a remedy for diabetes in the Moringa tree. Vanessa created a tea from the Moringa tree that has an antioxidant in it to treat diabetes.
The Moringa tree leaf tea has managed to help people treat and maintain their sugar in a relatively inexpensive, natural way. Zommi has gotten a lot of attention for her treatment concoction.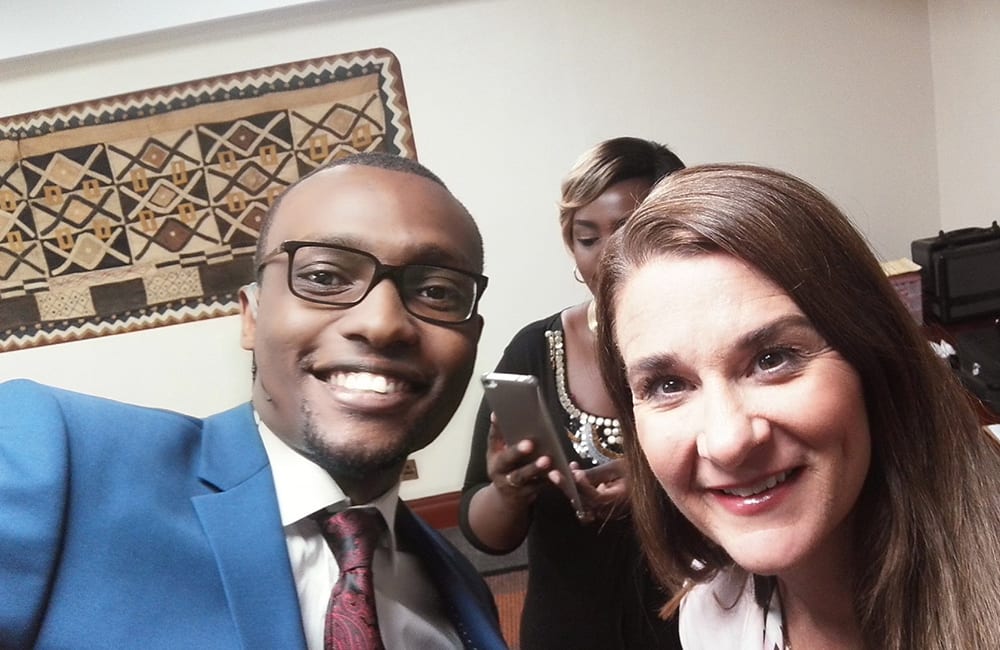 Barclay Okari
Age: 24
Industry: Business
Company: Impact Industries
Country: Kenya
Barclay Okari grew up in Kenya. He started working at a rural Kenyan school in the village of Narok. While he was there, he noticed that a lot of the girls were struggling to find adequate hygienic products. Okari got an idea that he could fix that.
He knew there was a market for the products. He started Impact Industries. Impact Industries provides reusable, affordable sanitary pads to women in Kenya and Uganda. The pad brand is called the Safi Pad.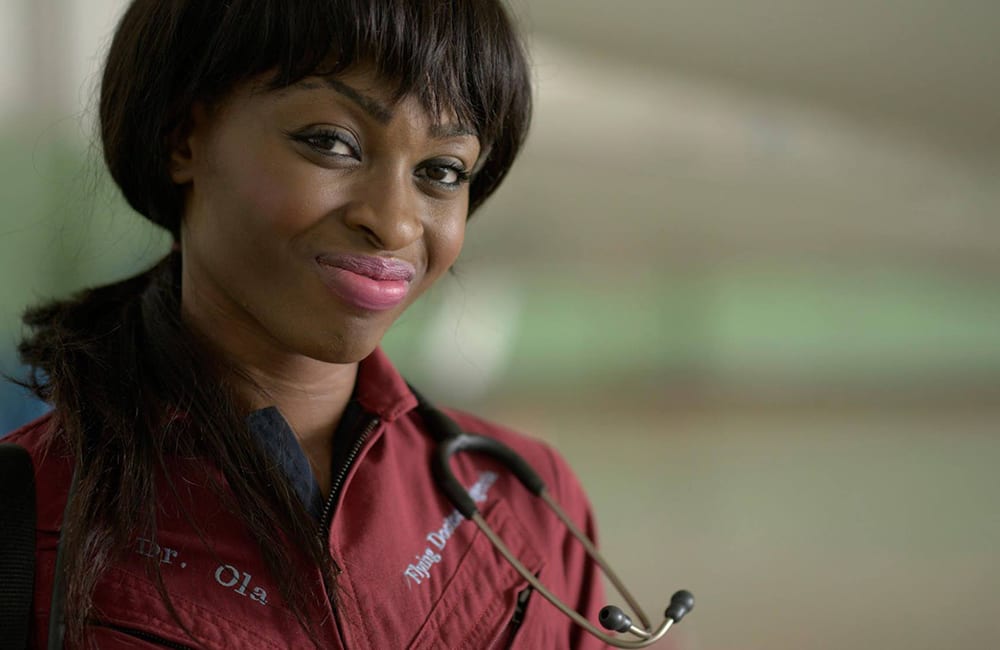 Olamide Orekunrin
Age: 33
Industry: Business
Company: Flying Doctors Nigeria
Country: Nigeria
Olamide Orekunrin was born in London, England, but she is British-Nigerian. She founded Flying Doctors Nigeria. She graduated from York Medical School when she was just 21. That made her one of the youngest doctors in the UK. She decided she wanted to help the African continent.
Orekunrin founded Flying Doctors Nigeria. FDN is an emergency medical services company operating predominantly in West Africa. FDN is air-operated, using a fleet of helicopters to rescue people and fly them to the nearest medical facility.
Edose Ohen
Age: 32
Industry: Business
Company: Glazed
Country: Nigerian
Edose Ohen is the "Donut King." Edose is Nigerian, and he founded his 24-hour donut cafe in Houston, Texas. This 24-hour cafe is the first black-owned business of its culinary kind. Ohen opened it with his sisters. The business took off, garnering widespread national attention all across the US.
Glazed offers not just donuts, but sandwiches, cakes, and pies. Its most innovative creation is a breakfast sandwich with a glazed donut as the buns and eggs, bacon, and cheese in the middle. It has been in business for five years.
Elizabeth Kperrun
Age: 32
Industry: Technology
Company: Lizzie's Creations
Country: Nigeria
Elizabeth Kperrun is a Nigerian tech inventor who has helped many children learn Africa's native languages. She grew up in the Nigerian state of Benue. She founded Lizzie's Creations, a startup that uses modern day technology to catalog African culture.
The first app from the business was AfroTalez, founded in 2013. From there, several more apps emerged. The apps are designed to teach children African languages and stories through technology. It's a fun way for kids to learn about the different countries in Africa, combining tech and culture.
Mike Chilewe Jr.
Age: 26
Industry: Business
Company: Lala Limited
Country: Malawi
Mike Chilewe Jr. is a young business magnate in Africa. The Malawian is the son of a fellow business owner. Chilewe states that his goal is to control an "African empire," and he has taken strides to do so. His interest is in media entrepreneurship.
Chilewe Jr. owns the holding company Lala Limited. Lala Ltd. is based in Malawi. It has holdings in many sectors, including agriculture, energy, manufacturing, and transport. Chilewe Jr. also now owns Star FM, a radio station that has been struggling for some time now. Chilewe Jr. has been able to slowly turn Star FM around.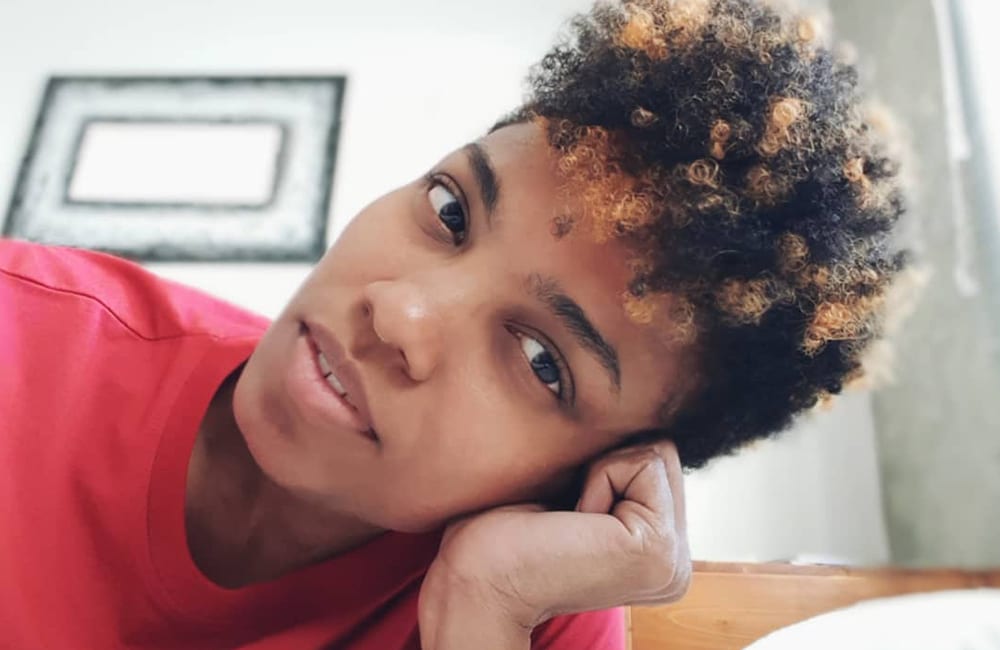 Adaora Mbelu
Age: 33
Industry: Business
Company: A2 Creative
Country: Nigeria
Adaora Mbelu was born in Sri Lanka and raised in Nigeria. She became a credit risk analysis at the U.S. bank Citigroup before she moved on to project manager for a variety of media and entertainment businesses. She founded A2 Creative. A2 Creative is a brand management and marketing company.
In addition to A2 Creative, Adaora also has a lot of other projects going at the moment. She launched Guinness Africa Special into Nigeria and helped to launch Ebony Life TV.