Finance
Frontpage
Technology
Trove, Bamboo, Risevest commit to Nigeria laws, regulations, assures customers over CBN's freeze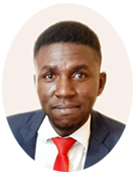 A graduate of Economics and Statistics from the University of Benin. An experienced researcher and business writer in the print and digital media industry, having worked as a Research Analyst at Nairametrics, Voidant Broadcasting Ltd, Entrepreneurs.ng, and currently a Market and Finance Writer at Business a.m. For stories, press releases, exclusive events, call +2347052803696 or send a mail to abuedec@gmail.com.
August 18, 2021668 views0 comments
Trove, Bamboo, Risevest, three of the investment and trading platforms whose bank accounts were recently ordered frozen by an Abuja Federal High Court, following an application by the Central Bank of Nigeria (CBN), have reacted by reiterating their commitment to being in compliance with all local laws and regulations in the country.
Trove Technologies Limited, Bamboo Systems Technology Limited, Risevest Technology Limited, among others are used by Nigerians for online investment and other transactions both local and global.
In response to the circular by the apex bank, they acknowledged the issued regulatory notice by the CBN and said that their professional legal teams are in liaison with the CBN to obtain more clarity on the ongoing case filed by the regulator of the financial services sector.
Trove, in a message to its customers while responding to the court order, said, "Our attention has been drawn to the CBN notice that was recently issued. Please be aware that we are and will remain committed to being in compliance with all local laws and regulations and continue to maintain good standing with all existing compliance requirements and regulatory frameworks. Be rest assured that your funds and equities are safe and secure with Trove.
"We are currently liaising with the officials of the CBN to get more clarity on the circular. Additionally, we have involved legal professionals to manage the ongoing mediation. Be rest assured that we are on top of all the happenings and would actively communicate with you all as things progress. Thanks for all your support and confidence," the company told its customers.
On the part of Risevest, it said, "With regard to the latest news about us and our FX dealings, you can be sure that your investments and funds are safely managed, that funding and withdrawals will continue to be processed as normal, and that all our US operations remain intact.
"We will work with regulators, as we always have to ensure that all issues raised are properly addressed. However, this does not affect our users or their investments, which are managed by regulated third parties in all jurisdictions in which we operate. Thank you for choosing Rise," said the company.
Bamboo Technologies, in a tweet said, "Hi everyone, we are aware of the recent reports about us. Our legal and government relations teams are looking into them but we thought it was important to let you know that your money remains safe with Bamboo and will always be readily accessible."
Elsewhere, reactions have trailed the move by the apex bank after Justice Ahmed Mohammed of the Abuja High Court made the order while delivering his ruling in an ex parte application filed by the Central Bank of Nigeria through its lawyer, Micheal Aondoakaa, a senior advocate of Nigeria.  
According to the application by the CBN, these companies were being probed for operating without license from the apex bank to operate as asset management firms. The bank further revealed that the defendants were utilizing FX sourced from the Nigerian FX market for buying bonds and shares, contravening the CBN circular referenced TED/FEM/FPC/GEN/01/012, dated July 01, 2015.
Meanwhile, Kalu Ajah, a finance and investment expert, has reacted to the ban by the apex bank stating that the plan by the CBN to save the Nigerian naira through prohibiting Fintech companies from participating in FX transactions is not the solution to salvaging the local currency.
In his tweet, Ajah noted that the ban is a handicap on these firms from improving the financial landscape with the use of advanced technology to enable seamless transactions.