Markets
United Capital analysts see opening of global opportunities with demutualisation of NSE
October 8, 2018870 views0 comments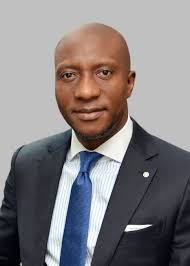 The passing into law of the Nigerian Stock Exchange's (NSE) demutualisation bill is expected to bring the Nigerian capital market at par with other international jurisdictions say analysts at United Capital.
According to them, this will result in enhanced governance, transparency, and visibility while attracting strategic partners, investors, and good quality issuers.
They also noted that the final demutualisation of the exchange is expected to buoy investor confidence and attract foreign investors.
Muhammadu Buhari, Nigeria's president had last week signed the demutualization bill into law.
With the action, a legal framework for demutualising the NSE from a mutual association of exchange members, limited by guarantee, to a limited liability company, accountable to shareholders was provided.
"In our opinion, the NSE as a demutualised entity which is profit-oriented will be in a better position to capitalize on new income opportunities, free from any limitations arising from conflicting member interests, existing laws and more importantly, be able to better support the economic growth of Nigeria," United Capital analysts further reiterated.