By Onome Amuge
A group of progressive-minded Urhobo indigenes have set up a fundraising committee aimed at the mobilizing funds for the establishment of a microfinance bank with N1.5 billion capitalto cater for the needs of the ewheya (women) and ighele(youngsters) of Urhoboland in the Delta State region.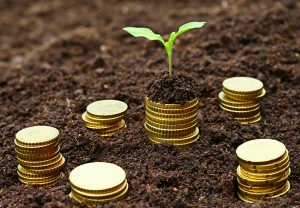 The committee, launched recently, was inaugurated by Olorogun Taiga, the president general of Urhobo Progressive Union (UPU), with Abraham Ogbodo appointed as chairman, while Francis Ewherido and Benson Uwheru were appointed vice chairman and secretary respectively.
Speaking during the inauguration, Taiga noted that the beginning would be plagued with challenges and uncertainties. However, he encouraged the members to remain focused and determined despite the small beginning.
"My dream is that this seemingly small effort, like a mustard seed, will metamorphose into a big bank like Wema Bank someday, hopefully in my lifetime," he added.
The president general of the union further explained that the mandate of the committee is to raise an initial N300m to enable the bank commence as a unit while the second phase of the project is aimed at raising N1.5billion to enable the bank get a state-wide status so that it can cover all the nooks and crannies of Urhobo land.
According to him, the committee is targeting 300 Urhobo sons and daughters resident in Nigeria and abroad who can invest a minimum of N1m each in the bank to raise the initial N300m.
Abraham Ogbodo, an erstwhile editor of The Guardian and chairman of the committee, stated that 98 individuals and 10 Urhobo associations have indicated interest to invest in the bank.
Other prominent members of the committee present at the inauguration are; Joe Abugu (SAN), Fred Ohwawha, Ted Okumakube, Johnson Agagbo, Eddy Odivwri, Bernice Dema, ObaroOsa,  AbelOjo, Friday Ebojor, Steve Ighomuaye,  Ibunor Agama, Kenneth Iwhewhe,  Kenneth Young, Lucky Sargin and RumeOphi.