By Zainab Iwayemi
United States commercial property insurance buyers will continue to see higher prices in 2021 with the rate expected to rise in the higher single digits to the 15 per cent range even on clean accounts, a report prepared by Risk Placement Services (RPS) has shown.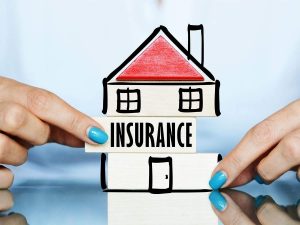 The report also shows that whether through higher premiums, less capacity or stricter terms, commercial insurance buyers, in 2021, will feel the effects of the firming property market as the cause of rate increase could be trickled down to the effect of higher reinsurance costs being passed on by insurers following the hike in the rate by between 10 and 15 percent, which accrued to the renewal of treaties at year-end 2020 on top of midyear rate increases averaging 25 percent to 35 percent.
Meanwhile, the US property market has also been affected by climate change as more than 800 wildfires in California, Oregon, and Washington burned close to six million acres and destroyed thousands of structures, causing billions of dollars in insured claims in 2020, the report noted, adding that as a result, the standard property markets pulled out of wide swaths of California, and while the environmental and social market is available to cover many of these losses, premiums are much higher than most insurance buyers are willing to pay, the RPS report said.
It further noted that recent losses from tornadoes and convective windstorms in the US Midwest have also exceeded insurers' expectations, leading to double-digit rate increases and restrictions on capacity as last year's Atlantic hurricane season was also especially active with 12 hurricanes making U.S. landfall.
Noting further, the report projected that capacity will be especially tight for buyers in catastrophe-prone coastal regions and in parts of the Midwest, requiring many to layer coverage from multiple insurers to get the excess limits they need while also noting other terms and conditions of note in the wake of COVID-19 to include, new communicable disease and riot exclusions, and more restrictions on the time element, ingress/egress business interruption cover.
Wes Robinson, national property brokerage president, RPS, commenting said: "Reinsurance will play a larger role in rates, capacity and terms as carriers continue to improve their book composition and move towards the use of technical pricing.
"Although reinsurance rates have climbed precipitously, the losses have not let up, so many carriers are still not making money."