Commodities
Wheat prices edge higher as weak output, tight supply stifles import 
September 1, 2021341 views0 comments
Wheat futures rose sharply as production decline in top producing countries raised concerns over supply tightness in the forthcoming sessions.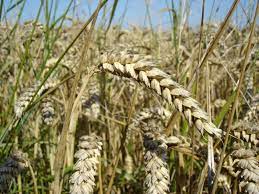 The most-active wheat contract on the Chicago Board of Trade (CBOT) was up 0.9 per cent to $7.39 a bushel, while Ukrainian wheat export prices added $2 a tonne over the past week to sell at $289 per tonne. Trade analysts attribute the soaring price of the commodity to a lower world output and squeezed supply in the world market.
Following observations of a slow pace of exports and dwindled output, Savecon, Russian agriculture consultancy, cut its forecast for Russia's 2021/22 wheat exports by 3.2 million tonnes to 33.9 million tonnes. The figures according to market watchers would be the lowest wheat export from the world's largest exporter since the 2016/17 marketing season when it exported 27.8 million tonnes.
The United States and other key exporters in the Northern hemisphere have also raised concerns over lower output, with Canada experiencing its smallest yield in 14 years as drought,parched soils and record-hot temperatures stifle output.
The recent bullish trend and supply tightness in the wheat market  is certainly bad news for major importers including, Egypt, Turkey, Indonesia,China, and Nigeria, who would be forced to purchase the commodity at a much higher value, market reports showed.
Analysts noted that the rising price in wheat would have a direct impact on Nigerian key importers including Flour Mills of Nigeria, the country's largest flour miller, Honeywell,Olam and other top companies that depend on imported wheat to achieve maximised production of flour and other wheat derivatives. The end-consumers are also expected to feel the impact as food staples produced from wheat flour particularly bread,semolina, noodles and pasta are likely to experience hikes.
According to the National Bureau of Statistics, Nigeria spent N258.3 billion on wheat importation in the first quarter of 2021, a figure trade analysts said is likely to rise much higher as Nigeria and other importers struggle to purchase the available wheat in the global market, albeit at higher prices.