Finance
Access Bank sees 15.7% uptick in PAT to N102bn in 9 months, amid Covid-19 crisis
November 26, 2020512 views0 comments
By Charles Abuede
Q3‭ ‬PBT surged 52%‭ ‬y/y to N42bn from pre-provision growth
Despite the sheer impact of the global health crisis, which has crippled a number of businesses across the world, and stalled economic activities in many places, Access Bank, a major player in Nigeria's banking industry, has reported a N13.86 billion or 15.68 per cent rise in its profit to N102.30 billion at the end of 9 months trading period ending September 2020 from N88.44 billion it recorded in the same period in 2019, the unaudited account explains.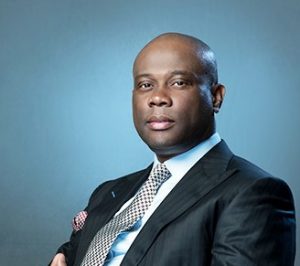 Access Bank, in its unaudited consolidated and separate financial statements for the period ended 30 September 2020 and filed to the Nigerian stock exchange, revealed that during the period under review, there was an uptick in its profit before tax (PBT) by 15.69 per cent to N116.62 billion as of the close of September 2020 from the N100.80 billion it documented in the corresponding period of 2019.
There was a significant rise in its profit for the period ended third-quarter 2020 to N41.27 billion from N26.56 billion, when compared to the performance of Q3 2019.
Similarly, the Q3 PBT grew 52 per cent year-on-year to N42 billion as a result of pre-provision profit growth of 26 per cent year-on-year. As a result, both revenue lines grew strongly – funding income, by 27 per cent and non-interest income, by 24 per cent.
Furthermore, a significant reduction in interest expense drove the strong growth for the funding income, which is a reflection of lower funding costs due to the low yield environment, and a 3 per cent quarter-on-quarter growth in customer loans;  while the interest expense on customer deposits declined by 24 per cent over the 9-months period in 2020. Though, the bank's customer deposits expanded in the period by 13 per cent quarter-on-quarter.
Meanwhile, non-interest income growth was largely driven by a 227 per cent year-on-year increase in net foreign exchange gains and, to a lesser extent, a 69 per cent year-on-year increase in net fee and commission income. However, on a year-to-date Access Bank shares have shed -13 per cent, and are underperforming the NSE-ASI by -42 per cent.
Also, Access Bank's 9 months interest on income dipped 9.03 per cent to N317.67 billion as of the close of operation in September from N349.2 billion recorded in the same period of 2019; although, the bank's Q3 PBT portends positive surprises on both revenue lines. However, below the tax line, PAT missed because of a negative result of -N23.5 billion in other comprehensive income (OCI). On an annualised basis, the bank's 9M PAT of N97 billion implies an ROAE (Return on Average Equity) of +20.2 per cent and it is the bank's first record since 2015.
Fundamentally, from the results, the focus of the market will be a positive reaction on the bank's stellar profit before tax line (almost 16 per cent) while the weakened PAT will be discounted particularly due to the OCI for the period.