Analyst Insight
Applying ZTA in transforming healthcare security in Nigeria (2)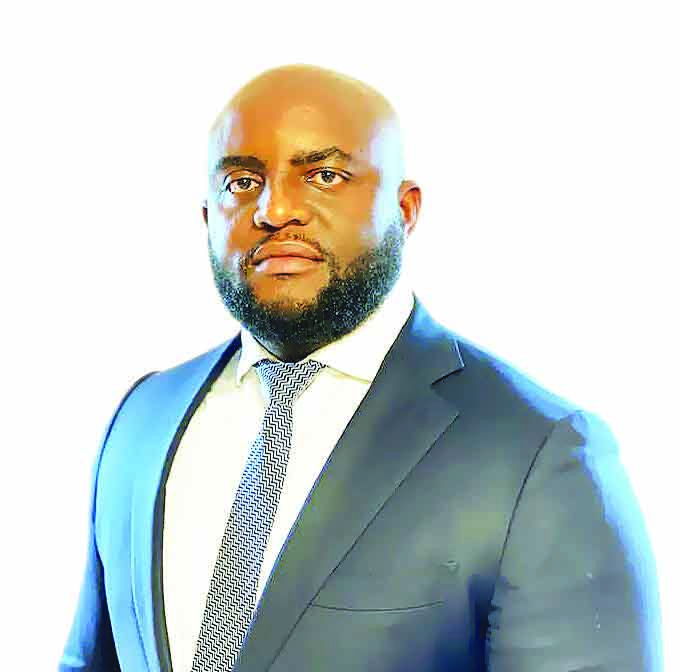 Michael Irene is a data and information governance practitioner based in London, United Kingdom. He is also a Fellow of Higher Education Academy, UK, and can be reached via moshoke@yahoo.com; twitter: @moshoke
November 14, 2023379 views0 comments
Why Zero Trust matters in Nigerian healthcare
Now, let's explore why Zero Trust Architecture is not just a buzzword but a necessity in Nigeria's healthcare industry.
Case 1: Patient data protection
Imagine a scenario where a patient's medical records, including sensitive health information, are stored in a hospital's database. With traditional security models, once a user gains access to the internal network, they might have unrestricted access to these records. However, with Zero Trust in place, even authorised users are subject to continuous verification. Every access request is scrutinised, ensuring that patient data remains confidential and only accessible to those with proper authorisation.
Case 2: Combating insider threats
Insider threats pose a significant risk in healthcare, whether intentional or accidental. An employee with access to patient records may inadvertently click on a malicious link in an email, exposing the entire network to an external threat. ZTA helps mitigate this risk by constantly monitoring and evaluating user behaviour. If a user's actions deviate from the norm, such as attempting to access files they shouldn't, the system can promptly respond, preventing potential breaches.
Case 3: Secure remote healthcare
In a post-pandemic world, telemedicine and remote healthcare services have become increasingly vital. Healthcare professionals may need to access patient records and systems from various locations. Zero Trust ensures secure remote access. Even if a physician is working from home or a mobile clinic, their identity and device are continuously verified, safeguarding patient data and system integrity.
Case 4: Scalability and flexibility
One of the strengths of ZTA is its adaptability to changing circumstances. In Nigeria, the healthcare landscape is dynamic, with new challenges and opportunities emerging regularly. Whether it's the adoption of electronic health records (EHRs), the integration of telemedicine, or the expansion of healthcare services, ZTA can scale to accommodate evolving needs. This scalability is crucial for Nigerian healthcare organisations aiming to stay ahead in a rapidly changing environment.
Real-life success stories
To illustrate the transformative power of Zero Trust Architecture, let's take a look at real-life examples of healthcare organisations, both within Nigeria and globally, that have embraced ZTA with remarkable results.
Case 1: A Nigerian hospital's data protection journey
A prominent Nigerian hospital was facing escalating cybersecurity threats, endangering both patient data and operational stability. After adopting Zero Trust Architecture, they implemented continuous authentication and monitoring across their network. Within months, the hospital saw a significant reduction in security incidents and unauthorised access attempts. This success translated into improved patient trust and compliance with data protection regulations. It's important that as healthcare services, even in pharmaceutical spaces, begin to digitise their approaches these security mechanisms should be considered from a privacy-by-design angle.
Case 2: A global telemedicine provider
A leading global telemedicine provider recognised the critical need for secure remote access. With patients seeking virtual healthcare services across borders, the provider implemented ZTA to ensure data privacy and security. This decision not only safeguarded patient data but also expanded their reach, enabling them to serve patients in Nigeria and other countries with confidence.
Challenges and how to overcome them
Implementing Zero Trust Architecture is undoubtedly a transformative step, but it's not without its challenges, especially for healthcare organisations in Nigeria.
Challenge 1: Resource constraints
Many healthcare institutions in Nigeria operate on limited budgets, making cybersecurity investments a challenge. To overcome this, organisations can seek partnerships with government agencies, international organisations, or cybersecurity firms that offer cost-effective solutions tailored to their needs.
Challenge 2: Skill shortages
Building and maintaining a ZTA system requires specialised skills. Nigerian healthcare organisations can invest in staff training or consider outsourcing to experts who can help implement and manage ZTA effectively.
Challenge 3: Resistance to change
Resistance to change is a common challenge in any industry, including healthcare. Overcoming this hurdle requires effective communication and education. Leadership must convey the benefits of ZTA to all stakeholders, emphasising how it enhances patient care and organisational security.
As Nigeria's healthcare industry evolves, so do the threats it faces. The implementation of Zero Trust Architecture is not merely an option but a necessity. By adopting a "never trust, always verify" mindset, healthcare organisations can protect patient data, mitigate cyber threats, and ensure the integrity of their systems.
In an era where telemedicine, electronic health records, and interconnected healthcare ecosystems are on the rise, Zero Trust Architecture offers the assurance that sensitive patient information remains confidential and secure. It's not just a security framework; it's a commitment to patient care and trust.
It's time for Nigerian healthcare organisations to embrace this transformative approach and lead the way in healthcare security, safeguarding the well-being of patients and the future of healthcare in Nigeria.