Analyst Insight
Blockchain and its intending data privacy governance implications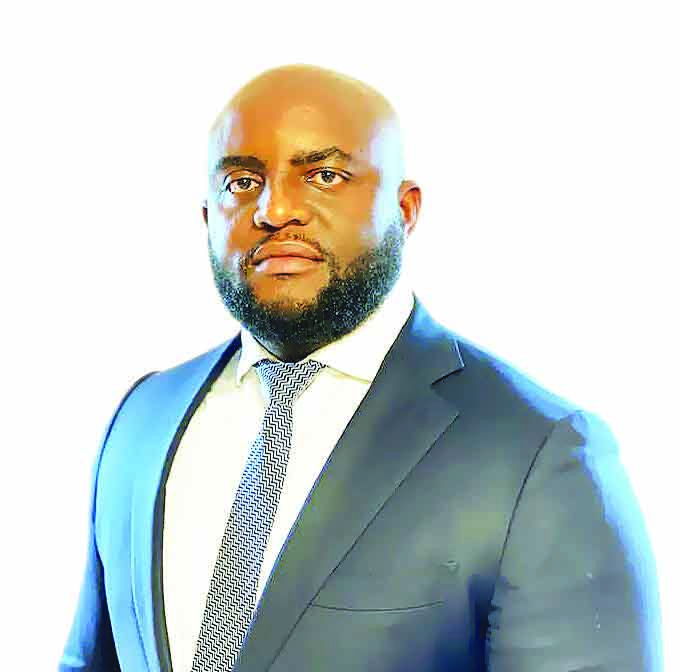 Michael Irene is a data and information governance practitioner based in London, United Kingdom. He is also a Fellow of Higher Education Academy, UK, and can be reached via moshoke@yahoo.com; twitter: @moshoke
March 27, 2023273 views0 comments
Blockchain technology has become increasingly popular due to its ability to provide secure, decentralised, and transparent transactions. However, while blockchain has many benefits, it also raises important privacy concerns that must be addressed.
As I've stated in this space before, privacy is a fundamental human right, and it is essential that any technology implemented does not infringe upon it. In the case of blockchain, privacy is a critical consideration for several reasons.
First, blockchain transactions are publicly available on the ledger, which means that anyone can view them. Second, the immutable nature of the blockchain means that once a transaction is recorded, it cannot be changed. This can be problematic for privacy if the transaction contains sensitive information. To address these privacy concerns, several approaches have been developed, such as implementing privacy features on the blockchain, using off-chain solutions, and legal frameworks to protect user privacy.
One approach to addressing privacy concerns in blockchain is the use of privacy-enhancing techniques (I've covered this extensively in a previous article). These techniques aim to provide confidentiality and anonymity for users while maintaining the security and integrity of the blockchain. There are several techniques used to enhance privacy on the blockchain, such as zero-knowledge proofs, ring signatures, and stealth addresses.
Zero-knowledge proofs are mathematical algorithms that allow one party to prove to another that they know a specific piece of information without revealing the information itself. This can be used to verify transactions without revealing the sender, receiver, or the amount transferred. Ring signatures are another technique used to enhance privacy on the blockchain. They allow a user to sign a message on behalf of a group, without revealing which member of the group signed it. This technique makes it difficult to determine the identity of the sender. Stealth addresses are a technique that allows users to generate a unique address for each transaction. This makes it difficult to link different transactions to the same user, enhancing privacy.
Another approach to addressing privacy concerns is to use off-chain solutions. Off-chain solutions involve moving some of the data off the blockchain to reduce the amount of sensitive information that is publicly available. This approach can be used to implement privacy solutions that are not possible on the blockchain due to technical limitations.
One example of an off-chain solution is the Lightning Network. The Lightning Network is a second-layer protocol that allows users to conduct fast and cheap transactions without relying on the blockchain. The Lightning Network uses off-chain channels to conduct transactions, which reduces the amount of sensitive information that is publicly available.
Legal frameworks can be used to protect user privacy on the blockchain. Legal frameworks can provide guidelines for how blockchain technology should be used and regulated to protect user privacy. These frameworks can include data protection regulations, user consent requirements, and the right to be forgotten.
Data protection regulations, such as the General Data Protection Regulation (GDPR) in the European Union, Nigerian Data Protection Regulation (NDPR) in Nigeria provide guidelines for how personal data should be collected, processed, and stored. These regulations can be applied to blockchain technology to ensure that user data is protected. User consent requirements can also be implemented to protect privacy on the blockchain. Users should be informed of the data that is being collected and how it will be used before they give their consent. This can help ensure that users have control over their data and that it is not misused. The right to be forgotten is another legal framework that can be used to protect user privacy. The right to be forgotten allows users to request that their personal data be deleted from the blockchain. This can be useful for protecting the privacy of individuals who may have had their data recorded without their consent.
The privacy implications in blockchain arise in a myriad of forms and therefore, the onus is on stakeholders to ensure that they apply data privacy by principle, during the incubation period of any project as this would allow them spot privacy risks before launching any blockchain related products.
business a.m. commits to publishing a diversity of views, opinions and comments. It, therefore, welcomes your reaction to this and any of our articles via email: comment@businessamlive.com