Finance
BTN's WINHER to close $42bn global financing gap for women-led startups in Africa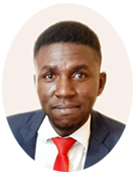 A graduate of Economics and Statistics from the University of Benin. An experienced researcher and business writer in the print and digital media industry, having worked as a Research Analyst at Nairametrics, Voidant Broadcasting Ltd, Entrepreneurs.ng, and currently a Market and Finance Writer at Business a.m. For stories, press releases, exclusive events, call +2347052803696 or send a mail to abuedec@gmail.com.
August 3, 2021497 views0 comments
In a concerted effort to bridge the existing $42 billion financing gap across the globe for small businesses and facilitate an all-inclusive investment driven businesses owned by women, the Borderless Trade Network (BTN) has revealed plans aimed at putting an end to the challenges experienced by women owned enterprises in accessing finance and also showcase the need for women in business to participate in trade.
The initiative, which is billed to hold between 8 and 15 of August, 2021, was graced by CEOs and stakeholders in startup investment space come in partnership with the Nigeria and South African Trade and Investment Commission. According to the organisers, project WINHER is for the women to maxout their investment opportunities and networks with strong exposure to investment opportunities within Nigeria and outside Nigeria, while changing the narratives and correcting the impression that Nigeria is not a safe haven for investment.
Olori Boye-Ajayi, president of the Borderless Trade Network (BTN), and a global trading expert, at the launch of the project WINHER initiative said the Nigerian environment has not presented Nigerian women with too many opportunities to grow, especially outside of Nigeria. This was one of the major reasons the Borderless Trade Network was started in January.
"We have found out that women in trade were having difficulties in finance and growing their businesses beyond survival mode and that has to do with investment gaps. Out of the 2,500 women we surveyed, only a few had personal investments. For that reason, we realized there would be no trade if there were no investment. So we had to find a way to combat this in the long run. We are not looking for a short term approach but for something that is sustainable and inclusive for the women. It will surprise you to know that only 2.3 percent of our VC funding went to women-led startups last year.
"When we started WINHER, we decided that we are going to drive alongside our trade initiatives financial inclusion and financial literacy. We are going to start from the bottom up. We don't want to layer on what we think women know about investment because we might be wrong. We have decided we are going to take it over a Four-Stage process. Our pilot phase which is what we are commencing in August is for two years and we are hoping that the four stages will be unpacked via investment education, financial literacy classes and the likes. We also realized we won't be able to do this alone and decided to involve technical and knowledge partners so we can reach more women. Our goal is that within the next three to five years, we would have reached 30,000 women across Africa," the BTN president concluded.
Tomie Balogun, the co-founder and CEO of Twelvevest, a knowledge and technology partner with the WINHER project as well as BTN, said Twelvevest , a financial education and technology company, is keen on driving collaborations and investments, adding that there is a lot happening in the technology and digital space that women can tap into for trade.
"In the past three years, we have worked with multiple individuals in the digital space and we have seen a clear gap for women in terms of barriers in ability to afford a lot of investment opportunities, access to information and financial literacy. We have seen those gaps and that is one of the reasons we are excited to partner with Borderless Trade Investment Network. What we are providing for this project is we are coming in as knowledge and technology partners.
"As knowledge partners, we will provide financial education that will teach women how to invest and earn in this new economy. There is a lot happening in the technology and digital space that women can tap into for trade. We also have a technology platform where we connect investors to businesses that need funding. While we understand the huge focus on tech companies in Nigeria, we believe there are huge opportunities in other sectors as well and we are looking forward to partnering with women in the real sector," Balogun said.
Also, Olufemi Badejo, the Honourable Trade and Investment Commissioner of Vanuatu to South Africa and Federal Republic of Nigeria, while speaking on the objective of the project, said, "Partnering with WINHER is a vehicle we have always wanted to use to actualize our vision of empowering the female gender. Other than making money for ourselves, there is a need for us to continuously contribute to the development of the female gender. Having those pillars of WINHER, which are financial education, wealth creation, empowerment and all these, fits into the bill. As a global company, this serves as leverage for us to give back to society."