Insurance & Pension Business
Health insurance market: Leadway's disruptive plan to drive health penetration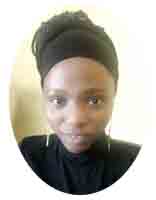 She is a passionate writer whose flair for journalism earned her awards as a campus journalist. Driven by hunger for success, she strives to make the world a better place with insightful, analytical and informative piece around insurance, technology and other sections.
August 3, 2021418 views0 comments
From 1999 when the constitution identified the National Health Insurance Scheme (NHIS) as the regulator of health insurance in Nigeria, to 2004 when the scheme became operational, uptil today, health insurance penetration in Nigeria has remained low. While a survey by Statista put the health insurance reach at three percent, NHIS recently reported a slightly higher figure but still at less than five percent.
Although there is a bit of improvement, it shows that over 190 million people in Nigeria still struggle to get good and affordable health care compared to some African countries like Kenya, South Africa and Ghana.
In response to this situation, Leadway Assurance, a major player in the insurance industry, in January launched Leadway Health, an innovative health maintenance organisation, to drive health insurance penetration from the current level of reach to a significant improvement in the nearest future through the delivery of a range of superior and robust healthcare service offerings targeted at improving and fostering access to quality health and wellbeing solutions by Nigerians.
Speaking during the unveiling event held in Lagos, Gideon Anumba, head, operations, Leadway Health, while comparing the health insurance, noted that Ghana started the same journey in 2004  and as of date,  Ghana has a coverage between 50 and 60 percent
Noting that it is the poor state of financing in Nigeria that inspired the visioneers of Leadway Health to start the journey, stressing that Leadway embarked on health insurance, not because of the business opportunity but because the insurer has the intention to solve the problem that exists whilst also adding that the underwriter is driven by the mantra; for health,  for wealth and more, in recognition of the fact that wealth cannot be built in the absence of health.
He said, "We want to change the narrative that Leadway Health is about profit making. Five years from now, when we come to mark the fifth anniversary, a lot of things will have changed. We have done a lot in ensuring that health care is accessible and affordable.
"I always say that the problem we have is more of, affordability than accessibility and availability, and that is not because we have far less doctors but even those few doctors are not even seeing enough  patient because the people cannot afford to pay for their care and that is what Leadway Health is here to change and we invite you and the whole nation to join us on this journey,  to change the whole story, to rewrite history, to take coverage from the 3 percent to at least 30 percent in the next five years. I know it's an ambitious target but when there is a will,  there will be a way," he said.  Temilade Adewoye Daniel-Owo, head, distribution channels, Leadway Health, in her presentation on the gap in the Nigerian healthcare system and the core benefits of the Leadway HMO, pointed out that in the past few months since Leadway Health commenced, the HMO has been able to achieve some feat, part of which is; reaching 40 corporate clients, covering 120 lives and partnering with over a thousand five hundred hospitals that customers use as of today. She explained that these were possible because the insurer looked into how to solve the problem holistically; from the perspective of the providers (hospitals), customers and the use of technology.
Highlighting that the capitation and fee-for-service model are the two models that work in terms of paying the hospital or health workers, she explained that the capitation model is based on pre-arranged monthly payments received by a physician, clinic, or hospital per patient enrolled in a health plan while the fee for service is in line with the pay as you go model.  She, however, stressed that Leadway Health operates the fee-for-service model despite the high cost involved so as to motivate the hospitals involved. She said, "Today,  I want to tell you that we do strict fee-for-service and not capitation.
We have seen that hospitals are very happy with that model because they are happy, and they are transferring that to our customers who are in turn giving good feedback from that." 
"That's our own way of solving from the hospital perspective. Because you need to understand that for the HMO scheme,  it's a tripartite relationship,  whatever I promise my customers I have to give.  My customer is my priority,  the hospital is second. So I need to make the hospital happy so they can also make my customers happy. And so far so good,  we have been doing well so far"
From the perspective of the customer, she disclosed that Leadway Health has been able to use technology to solve the problem of delay usually caused by verification. "On our system today,  when you walk into a hospital, they take your member number and check on the system and see if you are covered. Then you see a doctor,  the doctor prescribes something for you and you have to take a test or a drug."
"In terms of the drug,  what  we have done is that we have created partnership with certain pharmacies across Nigeria where our enrollees can pick up their drugs so if you go to the hospital and the hospital is saying we don't have this drug available, and they give you your prescription,  you can just call our 24 hour customer care and and they will refer you to the closest pharmacy to pick up the drug. If it is a drug you don't need immediately,  we can also deliver it to you." 
Highlighting that  technology is key to facilitating the working at Leadway Health, she stated, "We have AI in a good app. I know that most HMO people have promised some apps that didn't work to their expectations but I can guarantee you, our app lives up to its expectation. Apart from being able to track the authorization code,  if you don't even get it as an SMS,  you can go on the app and track it and show it to the hospital. You will also get health tips,  you have your eID card on the app.
Tokunbo Alli, executive director and CEO, Leadway Health, reiterated that the objective of the scheme is to cover as many people as possible within the shortest period and to change the status quo.
"We are here to provide a solution that would bridge the gap by providing quality and accessible healthcare services to Nigerians as a whole. Quality is important for us, access is important as well. We are also ensuring that people can access healthcare at a very affordable rate.
"I believe that we shouldn't discriminate on healthcare services.  It shouldn't be that some people are not given access to medical services just because they can't afford it. That was how I started this  journey of how do we ensure that we give everybody equitable access to healthcare because it's a fundamental human right. We believe that everybody that is living on earth should have access to quality and affordable healthcare services," he added.