Audit
Finance
Buhari exempts firms with N25m turnover from VAT
October 9, 20192.9K views0 comments
Firms making a turnover of N25 million and below will be exempted from payment of the value added tax (VAT), president Muhammadu Buhari said on Tuesday.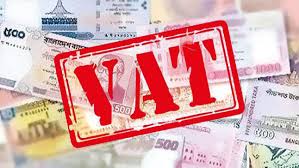 He stated this while presenting his N10.33 trillion 2020 budget estimates to the joint sitting of the National Assembly in Abuja.
The federal government has raised VAT from five per cent  to 7.5 per cent. It will take effect  from January.
To validate the new VAT regime, the President submitted a bill along with the budget to the National Assembly.
The essence of the exemption, according to him,  is to bring "relief for our micro, small and medium size businesses", so that "revenue authorities can focus their compliance efforts on large businesses."
The president said "the draft Finance Bill proposes an increase of the VAT rate from 5 per cent to 7.5 per cent. As such, the 2020 Appropriation Bill is based on this new VAT rate. The additional revenues will be used to fund health, education and infrastructure programmes. As the States and Local Governments are allocated 85 per cent of all VAT revenues, we expect to see greater quality and efficiency in their spending in these areas as well.
"The VAT Act already exempts pharmaceuticals, educational items, and basic commodities, which exemptions we are expanding under the Finance Bill, 2019.
This Finance Bill, he said, has five strategic objectives, in terms of achieving incremental, but necessary, changes to the country's fiscal laws.
He listed the objectives of the proposed Finance Bill to include:  a. Promoting fiscal equity by mitigating instances of regressive taxation; b. Reforming domestic tax laws to align with global best practices; c. Introducing tax incentives for investments in infrastructure and capital markets; d. Supporting Micro, Small and Medium-sized businesses in line with our Ease of Doing Business Reforms; and e. Raising Revenues for Government.
By presenting the budget on Tuesday, the federal government expects a return to the January to December Budget cycle.
Last year, budget 2019 was presented in December 19, but was not passed and signed into law until April.
Tagged: "Budget of Sustaining Growth and Job Creation", Buhari noted that the economic environment remains very challenging, globally.
He highlighted that the International Monetary Fund (IMF) expects global economic recovery to slow down from 3.6 per cent in 2018 to 3.5 per cent in 2020, which reflects uncertainties arising from security and trade tensions with attendant implications on commodity price volatility.
The president said that he is pleased to report that the Nigerian economy thus far has recorded nine consecutive quarters of GDP growth.
He said annual growth increased from 0.82 per cent in 2017 to 1.93 per cent in 2018, and 2.02 per cent in the first half of 2019.
According to him, the foreign exchange market has also remained stable due to the effective implementation of the Central Bank's interventions to restore liquidity, improve access and discourage currency speculation.
The President said that special windows were created that enabled small businesses, investors and importers in priority economic sectors to have timely access to foreign exchange.
He noted that, as a sign of increased investor confidence in the Nigerian economy, there were remarkable inflows of foreign capital in the second quarter of 2019.
He said that the total value of capital imported into Nigeria increased from US$12 billion in the first half year of 2018 to US$14 billion for the same period in 2019.
On the performance of the 2019 budget, President Buhari recalled that the 2019 'Budget of Continuity' was based on a benchmark oil price of US$60 per barrel, oil production of 2.3 mbpd, and an exchange rate of N305 to the United States Dollar.
He noted that, based on parameters, the Federal Government projected a deficit of N1.918 trillion or 1.37 per cent of Gross Domestic Product.