Frontpage
CBN survey shows Nigeria manufacturing still expanding, but at slower pace
October 2, 20181.2K views0 comments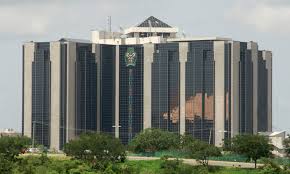 Nigeria's manufacturing sector is still expanding but it is doing so at a slower pace, a new Central Bank of Nigeria (CBN) monthly purchasing manager's index (PMI) covering September has shown.
At 56.2 index points, the PMI indicated expansion for the eighteenth consecutive months, although the rate of growth was slower compared to the month of August, according to the survey results.
Analysts have hinged the slower pace of growth in manufacturing on a slower pace in demand and reduced cash in circulation.
Out of the
14 sub-sectors surveyed, 10 reported growth in the review month in the following order:
e
lectrical equipment;
p
rinting & related support activities;
t
ransportation equipment;
n
onmetallic mineral products; chemical & pharmaceutical products;
f
abricated metal products;
f
urniture & related products;
t
extile, apparel, leather & footwear;
f
ood, beverage & tobacco products; and
p
lastics & rubber products.
O
n the other hand, the
p
etroleum & coal products;
c
ement;
p
aper products; and
pr
imary metal sub
–
sectors declined in the review month.
According to a PMI analysis carried out by researchers at FBN Quest, "The manufacturing sector continues to enjoy the benefits of the CBN's exchange-rate reforms since greater fx availability translates directly into increased access to imported inputs.
"
The researchers noted that "although there was a pickup in output, demand remains soft
," adding that
"reduced cash circulation had a negative impact on sales."
The Manufacturing and Non-Manufacturing PMI Report on businesses are based on survey responses, indicating the changes in the level of business activities in the current month compared with the preceding month.
The September 2018 PMI survey was conducted by the statistics department of the Central Bank of Nigeria during the period  September 10 – 17, 2018.
The respondents were purchasing and supply executives of manufacturing and non-manufacturing organi
s
ations in all 36 states in Nigeria.