Finance
Frontpage
CBN's aggregate credit to private sector up N1.55trn in 6 months to N24.23trn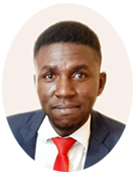 A graduate of Economics and Statistics from the University of Benin. An experienced researcher and business writer in the print and digital media industry, having worked as a Research Analyst at Nairametrics, Voidant Broadcasting Ltd, Entrepreneurs.ng, and currently a Market and Finance Writer at Business a.m. For stories, press releases, exclusive events, call +2347052803696 or send a mail to abuedec@gmail.com.
July 28, 2021586 views0 comments
Bank says NPLs at 5.70% in June 2021 shows progressive improvement
In the effort to stimulate the growth of credit to the private sector of the Nigerian economy as well as improve the access of the sector to credit from the banking system, the Central Bank of Nigeria (CBN) has disclosed that total credit to the private sector stood at N24.23 trillion as at the end of May 2021, rising N1.55 trillion in a 6 months period from N22.68 trillion as at December 2020.
Godwin Emefiele, the CBN governor disclosed this in Abuja at the end of the 280th meeting of the apex bank's Monetary Policy Committee (MPC) which left all policy parameters unchanged.
According to the CBN governor, there was a 2.02 percent decrease in the total broad money supply as at the close of June 2021 from 2.99 percent in the previous month as a result of the slowdown in the growth rate of net domestic assets (NDA) and net foreign assets (NFA) which contracted by 3.65 percent due to the contraction of foreign asset holdings of the central bank, as well as non-interest, primary mortgage, and microfinance banks. It also noted that the marginal decline in NDAs reflected the slowdown in aggregate credit net, which decreased to 4.30 percent in June 2021, from 4.79 percent in May 2021.
Nonetheless, the CBN revealed that the capital adequacy ratio (CAR) and the liquidity ratio (LR) both remained above their prudential limits at 15.5 percent and 41.3 percent, respectively; while the non-performing loans ratio (NPLs), which stood at 5.70 percent in June 2021, is an indication of a progressive improvement, compared with 6.4 percent in June 2020.
The MPC, however, urged the bank to sustain its tight prudential regime to bring NPLs below the 5.0 percent prudential benchmark.
Furthermore, the apex bank revealed that under its development finance initiatives, it granted N756.51 billion to 3,734,938 small holder farmers cultivating 4.6 million hectares of land, of which N120.24 billion was extended for the 2021 wet season to 627,051 farmers for 847,484 hectares of land. Also, under the Anchor Borrowers' Programme (ABP), for the Agribusiness/Small and Medium Enterprise Investment Scheme (AGSMEIS), the sum of N121.57 billion was disbursed to 32,617 beneficiaries; and for the Targeted Credit Facility (TCF), a total of N318.17 billion was released to 679,422 beneficiaries, comprising 572,189 households and 107,233 Small and Medium Scale Enterprises (SMEs).
Governor Emefiele also disclosed tha under the National Youth Investment Fund (NYIF), the CBN released N3 billion to 7,057 beneficiaries, of which 4,411 were individuals and 2,646 SMEs. Under the Creative Industry Financing Initiative (CIFI), N3.22 billion was disbursed to 356 beneficiaries across movie production, movie distribution, software development, fashion, and IT verticals.
Other disbursements by the CBN on a year to date analysis are as follows:
Under the N1.0 trillion Real Sector Facility, the CBN released N923.41 billion to 251 real sector projects, of which 87 were in light manufacturing, 40 in agro based industry, 32 in services and 11 in mining.

In the area of the N100 billion Healthcare Sector Intervention Facility (HSIF), the sum of N98.41 billion was disbursed for 103 health care projects, of which, 26 are pharmaceuticals and 77 are in the hospital services.

Similarly, the sum of N232.54 million was disbursed to five beneficiaries under the CBN Healthcare Sector Research and Development Intervention (Grant) Scheme (HSRDIS) for the development of testing kits and devices for Covid-19 and Lassa Fever.

National Mass Metering Programme (NMMP), N36.04 billion was disbursed to 17 Meter Asset Providers, to nine (9) DisCos, for the procurement and installation of 657,562 electricity meters.
On the Nigerian Electricity Market Stabilization Facility – 2 (NEMSF-2), the CBN released N120.29 billion to 11 DisCos, to provide liquidity support and stimulate critical infrastructure investment needed to improve service delivery and collection efficiency.