Insurance & Pension Business
Cornerstone Insurance gross premium written up 43%, but PAT slips in Q2'21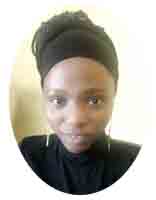 She is a passionate writer whose flair for journalism earned her awards as a campus journalist. Driven by hunger for success, she strives to make the world a better place with insightful, analytical and informative piece around insurance, technology and other sections.
August 10, 2021304 views0 comments
Cornerstone Insurance Plc has reported improvement in its financial performance for the second quarter of the year 2021. In its financial report made available on the Nigerian Exchange (NGX), the insurer recorded an improved gross premium written to N4.9 billion, representing a 43 percent jump from in the quarter ended 30th June this year.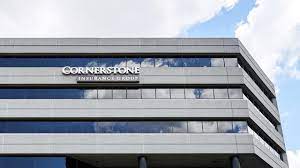 But in spite of this improvement, the insurer could only muster N138 million in profit after tax for the same period, a figure representing a 74 percent dip from last year's PAT performance.
During the quarter under review, the gross premium earned was put at N4.2 billion as a result of changes in unearned premium at N708 million. Compared with the same period last year, this shows an improvement from the N3.2 billion recorded, while reinsurance expenses for the  second quarter was posted in the books at N2.3 billion, moving above the N1.7 billion recorded in the second quarter last year.
While the net premium earned in the second quarter of 2021 stood at N2.1 billion from N1 billion in the second quarter 2020, the movement along fees and commission income at N468 million (from N358 million last year) caused the net underwriting income to land at N2.6 billion against the N1.39 billion last year.
Business a.m analysis of the financial statement shows that the profit dip recorded by the insurer could be attributed to the gross claims paid for the period of study as the second quarter saw the insurer pay out a total of N982 million. Compared to the same period in 2020, the amount represents over a hundred percent claim recorded at N450 million, while other items such as annuity pay out, movement in outstanding claims, insurance claim recoverable from reinsurance companies, increased significantly, causing the net claims expenses to stand at N836 million from N654 million the previous year.
On the back of improved acquisition and maintenance cost, the net underwriting expenses hit N736 million from N448 million last year, while underwriting result was valued at N1.03 billion in the second quarter of 2021 compared to N286 million last year, leaving the profit before tax and profit for the year at respectively, N145  million and N138 million from N579 million and N525 million.
While speaking on the company's performance during the 29th annual general meeting,  Segun Adebanji, the Chairman of the insurer said investment in a robust nationwide technology infrastructure over the years ensured that normal operations were carried out unabated whilst he also mentioned that the firm's financial performance can be attributed to its focus on strengthening enterprise risk management frameworks over the past few years.