Technology
WORLD BUSINESS & ECONOMY
Google Cloud taps former Oracle chief, Patel, to head sub-Saharan Africa business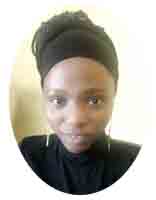 She is a passionate writer whose flair for journalism earned her awards as a campus journalist. Driven by hunger for success, she strives to make the world a better place with insightful, analytical and informative piece around insurance, technology and other sections.
August 10, 2021300 views0 comments
Google Cloud has appointed Niral Patel, former managing director of Oracle, as regional director to oversee business transformation to the cloud in sub-Saharan Africa.
The appointment of Patel will see the Johannesburg-based director responsible for leading Google Cloud's business across sub-Saharan Africa. In addition to having to shoulder the overall responsibility for the company's sales strategy and continued development of its go-to-market sales operations, he will be focused on supporting the growth and scale of Google Cloud customers across a variety of industries.
With  more than 20 years of tech sales leadership, Patel brings huge experience to this role as he joins Google Cloud from Oracle, where he was the managing director for South Africa, while his other leadership roles at Microsoft, IBM and Hitachi, are expected to further help to enhance the workings of google cloud in sub-saharan region.
Speaking on the development,  Abdul Rahman Al Thehaiban, managing director, Turkey, Middle East and Africa at Google Cloud, said the digital skill which the technology expert is bringing on board will further help to abet digitization of businesses in Africa.
He said, "We have been seeing strong customer momentum in Africa, and companies ranging from digital natives to large corporations are coming to us to help them digitally transform and reinvent their business models. We are thrilled to have Niral join us as we accelerate the next stage of growth with our local teams, partners and customers. He brings a wealth of experience to the Google Cloud family."