Technology
Expert rallies support for Pantami over digital economy, broadband agendas
March 16, 2020607 views0 comments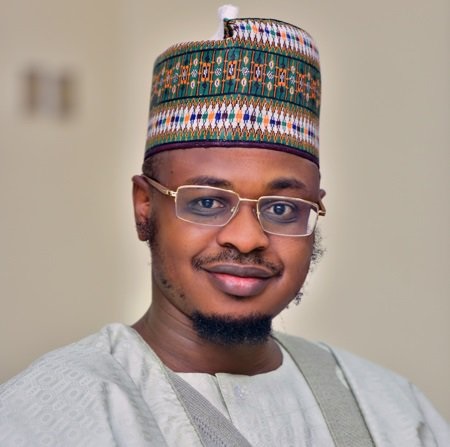 By Omobayo Azeez
Muyiwa Ogungboye, a telecoms expert, has called for stakeholders' support to realise Nigeria's digital economy drive and broadband penetration target which are championed by Isa Pantami, minister of communication and digital economy.
Ogungboye, who is the founder and chief executive officer of e-Stream Networks Limited, made this call recent in Lagos while addressing the press.
According to him, the National Broadband Plan report recently submitted to the minister by the National Broadband Committee followed from the general aspiration of transforming Nigeria into a digital economy.
Quoting a report by the World Bank, he said digital economy is assessed low in the country, and therefore requires deliberate and concerted efforts to attain.
While commending Pantami for ensuring the committee constituted on National Broadband Plan (NBP) delivered on the report mandate given to it, he stressed that to achieve the provisions of the report would call for all hands deck.
He said, "There is no a better time to come together and support the digital economy drive and broadband penetration target agenda of the federal government than Now. The minister has been up and going. He has made explanations on how important the two agendas are to the development of the nation and we all know this too.
"However, despite being the driver of those targets, the minister cannot achieve them without the support, full buy-in and participation of stakeholders in the country, especially as the space is private sector driven."
Asked how this is expected to play out, Ogungboye explained that the duo agendas already have their blueprints unveiled and available for every stakeholder to see, adding that embarking on activities that resonate with the blueprints by stakeholders will give fillip to how best the targets will be attained.
He further explained that deepened connectivity and a rise in the metrics that qualify the country for digital economy status will support the growth of a new burgeoning industry as part of the readiness for the Fourth Industrial Revolution (4IR).
"Having drawn a plan to achieve this end, the execution may remain a mirage if the interests of stakeholders, ranging from public to private sector run in contrast to the national plans.
"I will encourage that engagements with all parties is ensured at all time to engender all-inclusive participation and contribution that can result into the desired goal.
"This time around, Nigeria should beat the record of having good plans with poor execution pattern due to conflicting interests by cultivating a spirit of unity and focus on the collective ultimate result rather than individual personal gratification. With this in mind, the agenda of digital economy and broadband penetration will be attained without delay," the e-Stream boss said.