Oyeleye
Global narcotic trade, Afghan's Taliban and lessons for Africa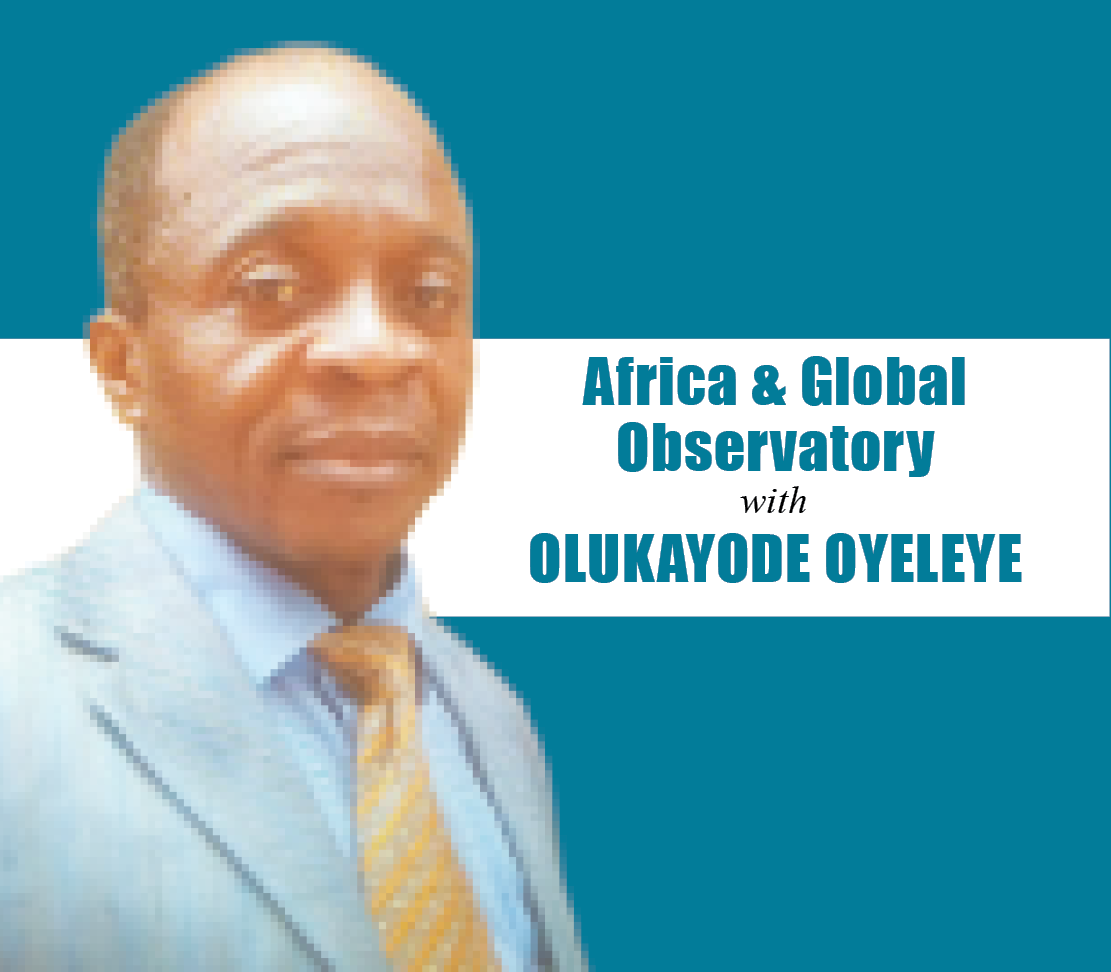 Dr. Oyeleye, a consultant, journalist and policy analyst, can be reached via:
oyeson2@yahoo.co.uk
Twitter: @OlukayodeOyele1
August 23, 2021338 views0 comments
AFGHANISTAN HAS BEEN making news headlines in the past couple of days, beginning with the siege against major towns and provinces and the eventual capture of the country's capital city, leading to a change of government. This marked the return of the insurgents to power after two decades of ouster and their relentless struggle for dominance within Afghanistan countryside. Taliban has become a household name in Pakistan and is more than just a name in Afghanistan. It is now an enigma; an authority. Taliban, a word derived from talib in Arabic, means "student." In the mid-1990, the then nascent group in Pakistan was made up of religious fundamentalists, spilling over to most of the neighbouring Afghanistan during the late 1990s where they held sway.
The Taliban members are in business, are out for power grab and have an ambition to spread their own radical brand of religion. The business side of the Taliban's operations was clearly a precursor to their other two ambitions. Its eventual return to national government was a culmination of years of metamorphosis, built upon organised and resilient narcotic trade. Apart from Latin American countries, Afghanistan is a major narco-state in Central Asia where narcotics have become so interwoven with the political, economic and social organisations. The designation of narco-state was made by the Special Inspector General for Afghanistan Reconstruction (SIGAR), John Sopko. Afghanistan is unique, with vast narcotic trade and is home to the overwhelming majority of the world's supply of heroin, from which Taliban derives huge annual income. By one estimate, opium now accounts for around a third of Afghanistan's GDP and is by far the country's biggest cash crop, and providing almost 600,000 full-time jobs.
The Economist magazine once beamed a searchlight on the opium business, estimating its commercial value as about equivalent to that of Coca-Cola, except that the former was producing and distributing clandestinely while the latter spent fortune on adverts and publicity. While cultivation of opium poppy in Afghanistan is a very serious crime, punishable with death, the Taliban ignores this as it has benefitted immensely from the cultivation and processing of this commodity in one form or another, with an estimated annual export value of $1.5 billion to $3 billion. Undoubtedly a conflict crop, cultivation of the opium poppy is big business, supplying nearly 90 per cent of illicit heroin worldwide, the trade value of which became obvious from the Soviet-Afghan war where the Mujahideen taxed local farmers to fund their insurgency. The Taliban and its terrorist affiliations have proved to be impressively irrepressible adversaries. The vice grip over more and more territories within Afghanistan since 2001 has enabled it to survive and flourish against daunting counterinsurgency efforts while drawing its strength mainly from the opium trade.
The growth of colossal opium economy has made Afghanistan increasingly unstable such that, despite over three years of air campaign, the US military reported that "narcotics production in Afghanistan remained at elevated levels." Counterinsurgency faced setbacks, especially with the woeful failure of counter-narcotics efforts of the International Security Assistance Force (ISAF), renamed Operation Resolute Support (RS). The $9 billion in counter-narcotics expenditure throughout the war did not achieve any long-term reduction in opium cultivation and total seizures between 2008 and 2018 were reportedly only the equivalent of five per cent of the total opium output in 2017. Finding any source of finances available to an extremist group comparable to that provided by a narcotics trade seems unlikely. True profit on this commodity may be hard to determine, but the real value of the drug trade lies elsewhere. The global attraction of opium business can be understood in the context of addictiveness of its uses as a substance at the microcosmic level.
At a macro level, however, once established, it becomes very difficult for the local economy to switch to other alternatives, especially in a penurious country like Afghanistan where formal credit is rare and poverty threatens individual livelihoods. This makes the drug trade an attractive platform for credit where guaranteed return far exceeds its legal alternatives. With the provision of land, credit and a guaranteed demand for the commodity, the promoters earn significant political capital in the areas where the commodities are produced. Although a lot of people in Afghanistan reject Taliban ideology, livelihoods pressure forces them to support the Taliban and to become dependent on the very commodity business that the Taliban is enabling. To help Afghanistan to switch away from narcotics, viable alternatives will be needed that provide the needed opportunity for the populace to reject the Taliban's influence, undermine its survival and make Afghanistan safer.
"To defeat the Taliban, their influence over the local population must be undermined. Without separating that population from the drug trade it is unlikely that this will occur for the foreseeable future," according to Gareth Rice, Australian Army cavalry officer who has previously served in Afghanistan. A recent research from the London School of Economics found that, despite excellent intelligence, the multi-million-dollar military campaign code-named "Iron Tempest" had a negligible effect on the Taliban and the drug trafficking networks in Afghanistan. This was as opium became an integral part of the 20 year of conflict in Afghanistan – the longest war in American history. Proceeds from the heroin produced in Afghanistan have been used to fund the Taliban and the terrorist groups such as Islamic State and Al Qaeda. Such an institutionalised poppy cultivation has become very widespread in Afghanistan.
The steady growth in the quantum of poppy produced in Afghanistan causes global concern. In October 2001, before the US and British forces' offensive, poppies were grown on around 74,000 hectares or 285 square miles. The figures grew to over four-fold in 15 years after, covering 328,000 hectares or 1,266 square miles. In November 2017, the UN Office on Drugs and Crime (UNODC) disclosed that an increase in poppy cultivation had been recorded at more than 120,000 hectares in a single season. UN survey reveals that opium was grown on 263,000 hectares in 2018 – which was 20 per cent lower than 2017 – not from military action but, according to the UN report, poppy production fell because of a severe drought in the north of the country and significant price reduction after the bumper harvest of 2017.
The Taliban has developed a system of tax and extortion to boost its economy. On opium value chain, of which Afghanistan is the world's largest producer, the group has been earning money from taxes imposed at several stages of the process. It collected 10 per cent cultivation tax from opium farmers and about 20 per cent of profits. Taxes are also collected from the laboratories converting opium into heroin, and from the traders who smuggle the illegitimate commodities. Estimates of the Taliban's annual share of the illicit drug economy range from $100 million to $400 million. The group operates with subterfuge, with about 60 per cent of its funding coming from narcotics in which opium was being processed either into morphine or heroin.
Coincidences in the global opium trade generally deserve attention as its global supply chain is extensive, considering the law of economics and prices declining because of excess supplies. This, Americans fear, was boosting their citizens' access to the commodities. In October 2017, White House declared opioid a national public health emergency, after more than two million Americans got addicted to opioids, and opioid overdoses have become the leading cause of death in the US, followed by car crashes and gun violence. An opaque business was thus unleashed on the US as epidemic began with prescription drugs. Addicted users turned to heroin and synthetic opioids like Fentanyl when the rules around prescribing opioids were tightened. Afghanistan thus became like a thorn in the flesh of the US in the opioid crisis.
Afghanistan earned its place as the biggest producer of opium in the world. Most of the poppy growing takes place in areas controlled by the Taliban and is believed to be an important source of income. The US military claims that 90 per cent of the world's heroin is made from opium grown in Afghanistan. It reportedly makes up 95 per cent of the market in Europe and 90 per cent of the Canadian market. Perhaps incredibly, Afghan heroin is reckoned to make up only a tiny fraction of the US market, about one per cent, according to the US Drug Enforcement Agency, but says nearly all heroin used in the US originates from Mexico and South American countries.
Although reason for attacking Afghanistan was generally anchored on terrorists, the fight against opium appeared more appealing. Around 60 per cent of the Taliban's finances come from the narcotics trade prompting military strategists to conclude that attacking the drug trafficking networks operating throughout Afghanistan should reduce the insurgents' revenues, as well as reducing heroin supply worldwide. Alas! The logic of Iron Tempest failed to truly hit "…the Taliban where it hurts, which is their finances," as once explained the commander of forces, General John Nicholson. The US may have followed its aerial bombing rulebook, used in targeting the Islamic State group's illegal oil industry in Syria, in this case the Afghan's opium war costing the US over $2 trillion since 2001. The relentless offensive against opium is happening at a time the use of cannabis globally is being promoted for its medical benefits.
–
Although Afghanistan is largely arid, having difficult topographic terrain in many parts, with North east essentially among the riskiest, the ubiquitous Taliban had an active presence in 70 per cent of the country. During Taliban's rule from 1996 to 2001, a strict version of Sharia law was imposed. It resumed its long-running insurgency across the country since its exit. A lot of funding was needed to maintain Taliban's level of insurgency, for which it had to seek from sources both within and outside the country. Tracking flows of funding and money laundering activities remained a hard task as the taciturn militant organisation was not publishing accounts. An estimate puts the group's annual income from 2011 onwards at $400, but believed to have significantly increased in recent years to as high as $1.5bn.
In addition to narcotics business, Taliban's income derives from businesses such as telecommunications, mobile phone operators and earning more than $2m a year by billing electricity consumers in different parts of the country. The Taliban has taken control of mining sites, extorting money more than $50m annually in revenue from continuing legal and illegal mining operations all over the country in an industry worth an estimated $1bn. The 2014 annual report of the UN Analytical Support and Sanctions Monitoring Team disclosed that the Taliban received more than $10m a year from 25 to 30 illegal mining operations in southern Helmand province alone.
In typical terrorist styles, the Taliban had attacked military posts and towns, seizing weapons and armoured vehicles or emptying treasuries. A BBC report quoted the Nangarhar province governor as saying that about half the revenue from mining in his region goes to either the Taliban or the Islamic State group. Pakistan, Iran and Russia are among several regional governments fingered as providers of financial aid to the Afghan Taliban. Private citizens from Pakistan, in particular and several Gulf countries, including Saudi Arabia, the United Arab Emirates and Qatar, are considered the largest individual contributors, providing a significant proportion of the Taliban's revenue which – according to experts and officials – could be as much as $500 million a year. A classified CIA report reportedly estimated in 2008 that the Taliban had received $106 million from foreign sources, in particular from the Gulf States. These links are long-standing and durable. With the Taliban now back in power, these sources may become more formal and may increase their contribution in anticipation of returns from state. China seems desperate about joining the Afghan's donor league.
Implications of all of these are widespread, far-reaching and ominous for the world's stability, peace and economy. For Africa, the impact on terrorism and illicit narcotic trade is palpable. The nexus between terrorism, religious extremism, money laundering and illicit drug trade is exemplified in Afghan's Taliban. The risks to Africa are real in the immediate and long term. In particular, more worrisome for the most populous African country in the throes of terrorism is when a prominent government official has been identified as openly expressing sympathy for such a terrorist group as Taliban and the head of government shields him. The fight for Africa's security, safety and freedom from terrorism will require an elaborate study of Afghanistan, now under the Taliban and avoidance of its misfortunes. It is an urgent task that must be accomplished if Africa is to be an investment haven, economic growth hub and development destination of the future.