Agriculture
Commodities
Gold in bullish run as dollar stumbles on dovish Fed
November 28, 2022121 views0 comments
Gold grew firmer, en route to a weekly gain, buoyed by the dollar's retreat on a perceived dovish tilt in the US Federal Reserve's interest rate hike strategy.
Spot gold climbed 0.2 percent to $1,758.41 per pound, and also gained 0.5 percent for the week. US gold futures also traded in bullish terrain, up 0.7 percent to $1,758.30 per pound.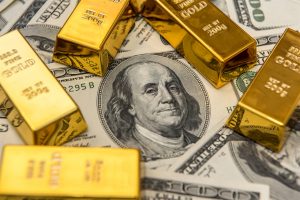 A "substantial majority" of Fed policymakers agreed it would "likely soon be appropriate" to slow the pace of rate hikes, according to the readout of the recent Fed meeting. This, analysts explained, put the dollar on course for a weekly decline, making gold cheaper for overseas buyers.
Yeap Jun Rong, IG market strategist, remarked that the retracement in the dollar has kept gold well-supported. He added that the slower pace of rate outlook is being looked upon as a sign of peak hawkishness to further unwind the bearish positioning in the yellow metal built up since the start of the year.
Rong further explained that the December Federal Open Market Committee meeting will be a "black box" event given the variation in projections before and after recent cooler-than-expected US inflation data, leaving gold sensitive to upcoming data as buyers source for greater conviction that current rate hike expectations are well-anchored.
For other precious metals, platinum was little changed at $988.08 per pound,  palladium rose 0.2 percent to $1,883.40 per pound, while silver was flat at $21.51 per pound, but was up about three percent for the week.