Finance
GTB posts N142.28bn 9-months' PAT, down 3.2% YoY, but Q3'20 PAT up at N48.01bn
November 26, 2020325 views0 comments
By Charles Abuede
9-Months'‭ ‬PBT‭ = ‬N167.4bn
Nigeria's Tier-1 lender, Guaranty Trust Bank Plc, has reported a profit after tax (PAT) of N48.01 billion for the third quarter of 2020. This figure is N155.85 million higher than the N47.86 billion recorded during the same period of 2019. The bank also recorded N2.77 billion increase in its profit before tax (PBT) for the same period to N54.64 billion in Q3 2020 from N54.86 billion in Q3 2019.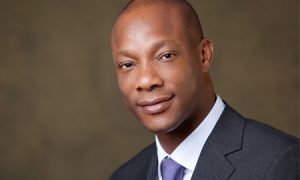 The foremost financial institution revealed this in its unaudited interim financial statements for the 9-months period ended September 2020, which it filed at the Nigerian Stock Exchange.
Similarly, the Q3 result shows improved performance across key financial metrics, reaffirming the financial institution's capability to navigate the current economic challenges brought about by the global health crisis.
According to the bank, it recorded a 3.2 per cent decline in its profit after tax (PAT) to N142.28 billion as at the close of the 9-months trading period from N146.98 billion during the corresponding period of 2019. Similarly, its profit before tax (PBT) witnessed a 1.93 per cent dip to N167.35 billion for the period from N170.65 billion that was recorded in the corresponding period of 2019.
Furthermore, a breakdown of the result from the bank revealed that during the period under review, its total assets came to N4.57 trillion, appreciating by 21.68 per cent from N3.76 trillion as at the same period of 2019.
Also, it recorded a 0.09 per cent increase in its interest income from N219.35 billion by the close of 9 months period in 2019 to N219.54 billion as at the end of September 2020. However, the bank's loan and deposit book grew by 4.5 per cent and 25.1 per cent to N1.6 trillion and N3.3 trillion by the close of September 2020 from N1.5 trillion and N2.6 trillion recorded as of December 2019 respectively.
With the balance sheet remaining positively structured, diversified and resilient, the bank's shareholders' funds closed at N755.5 billion, with a full impact of the capital adequacy ratio (CAR) standing strong to close 23.9 per cent while its asset quality was sustained as the NPL ratio and Cost of Risk (CoR) closed at 6.5 per cent and 0.6 per cent in September 2020 from 6.5 per cent and 0.3 per cent in December 2019 respectively.
Segun Agbaje, managing director and chief executive officer of Guaranty Trust Bank, while commenting on the result said the financial performance for the period is a testament of the customers' enduring loyalty and shareholders' support in the drive to deliver best in class financial services and sustainable returns.
"Our 3rd Quarter result is a reflection of how we have appropriately positioned our balance sheet to cope with current economic realities and the challenging business environment. It is also a testament to the enduring loyalty of our customers, the hard work and dedication of our staff and the unwavering support we continue to enjoy from all our stakeholders in our drive to deliver best-in-class financial services and superior and sustainable returns," Agbaje said.
"As an organisation, we will continue to build on our commitment to enriching lives by leveraging our digital-first customer-centric strategy to improve customer experience and maintain a high standard in service delivery, and going beyond banking to create and drive innovative financial solutions that add value to our customers in all aspects of their lives," Agbaje further stated.
Meanwhile, in its condensed results of consolidated entities as at 9 months ended September 2020, Guaranty Trust bank Ghana recorded N13.55 billion in its total income for the period after-tax; the Sierra Leone arm of the bank submitted the sum of N1.68 billion in profit after tax; GT Bank Liberia also recorded a profit after tax in the tune of N1.02 billion as at the close of September 2020.
In the same vein, the bank's subsidiary in the Gambia recorded N1.26 billion in PAT for the period, with Cote D'Ivoire and Kenya subsidiaries canvassing N1.01 billion and N2.10 billion in profits respectively for the close of the trading period while the United Kingdom and Tanzania subsidiaries recorded losses to the tune of N1.16 billion and N296.65 million as a loss after tax respectively for the period under review.
In general, Guaranty Trust Bank plc maintains its position as one of the best in the Nigerian banking industry in terms of all financial ratios i.e. Post-Tax Return on Equity (ROAE) of 26.3 per cent, Post-Tax Return on Assets (ROAA) of 4.6 per cent, and Cost to Income ratio of 40.2 per cent. Meanwhile, the bank shares have outperformed gaining 20.5 per cent year to date against the 29.1 per cent for the NSE all-share index.