Ewherido
"Insurance today and the future"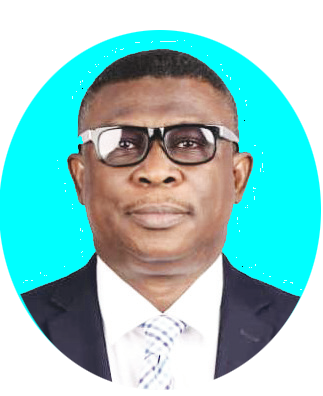 Ewherido, ACIIN, ACIB, is the Managing Director of Titan Insurance Brokers and can be reached on +2348132433631 or titan.insuranceng@gmail.com
August 24, 2020852 views0 comments
(Singing) "We are better together, we are bigger together, we are stronger together, we are safer together, we are fuller together, we are richer together, we are greater together…" That was Olola Olabode Ogunlana, the doyen of insurance in Nigeria, singing a song he said boardroom guru, Michael Omolayole, used to sing for them. The 88-year-old elder statesman and insurance icon's voice was firm and belied his age as he sang and when he spoke, but that was not the issue. The song speaks volumes about the current state of the insurance industry in Nigeria.
Ogunlana has seen it all. He regaled us with an incident in 1951. That was a year after the enforcement Motor (Third Party) Insurance Act of 1945 came into effect. He spoke of how he encountered a long queue of people who had thronged an insurance office on Broad Street, Lagos, to get their motor insurance so that they would not run afoul of the law. Olola Ogunlana spoke of the glorious days of insurance when the entire financial system, including banks, revolved round insurance. Until recently, when universal banking licenses were revoked, banks now owned insurance companies. Today, the insurance contribution to the gross domestic product (GDP) of Nigeria is less than one per cent, as he rightly observed.
For someone, who has been in the industry for over 60 years, he knows the insurance industry is just a sleeping giant. What with insurance penetration still at 0.3 per cent. Baba Ogunlana called on the industry to be problem solvers and solution providers. He also urged practitioners to bend over backwards to meet customers' needs. But most important, he called for unity. The insurance industry is in dire need of unity and baba should know. Baba Ogunlana spoke as the special guest of honour at the Lagos Chamber of Commerce and Industry-organised Insurance Stakeholders Consultative Forum.
The insurance industry is in need of change agents and game changers, and the question on the lips of many since the confirmation of Mr. Sunday Thomas as the Commissioner for Insurance is, is he going to be a change agent and a game changer? Time will tell, but the early signs are good. His plans to move the industry forward have been received with a good degree of optimism by many insurance industry players. He spoke briefly on some of his plans at the forum, titled "Insurance today and the future."
The commissioner acknowledged the current difficult economic circumstances, but stressed that the insurance industry must be repositioned as a key driver of the economy for sustainability and growth. And why not? Insurance basically helps individual and corporate bodies to plan for uncertainties and we are in the most uncertain of times. Properly positioned, insurance industry can be a stabilizing factor in these precarious times. To achieve this, Thomas touched on some key areas which have been acknowledged as critical to insurance growth and relevance. On insurance offerings, Thomas, said, "We have hitherto focused more on selling what we produce, rather than producing what we can sell. What he was essentially saying was that product offerings must now be based on what the insuring public needs, not what practitioners think they need. The role of research and development (R&D) and strong R&D departments in insurance underwriting and brokerage companies come to mind here.
Thomas also spoke about insurance distribution channels, which are currently grossly inadequate for an exponential growth of the industry. "The use of traditional distribution channels now require complementary alternate channels, if we must achieve spread and wider coverage. What readily comes to mind here are technology-driven channels of distribution like mobile phones and apps. One of the reasons why the growth of micro-insurance has been stunted in Nigeria is the restricted nature of traditional distribution channels. Traditional distribution channels are also not economical for distribution of micro-insurance offerings.
Attempts by practitioners to introduce alternative mass distribution channels in the past were frustrated by regulatory bottlenecks. Now, the National Insurance Commission, the insurance industry regulatory body, is coming up with a Regulatory Sandbox Operation in Nigeria. "The sandbox will afford the opportunity to test business models, products and services, that will enhance efficiency in meeting consumer needs in a less regulated environment," according to Thomas. Practitioners are waiting anxiously for its commencement.
Another piece of information that gladdened the hearts of practitioners is the proposed migration to technology-based supervision. A new portal, which will serve as an interface, has been developed and will soon be put to use. The migration will reduce human interface, eliminate submission of hard copies of documents, automate business processes and applicants for insurance license will now get real time update on the status their applications, according to the commissioner. Practitioners also expect a quicker turnaround time.
Another critical area he talked about is manpower development. The practice of insurance is getting more sophisticated and diversified. Those currently in the field need to update their knowledge regularly, while upcoming professionals need to be properly trained and mentored. May be, it is also time to look at the curricula of the various institutions where upcoming insurance professionals are trained to see whether they are in tune with modern practices and realities. Thomas encouraged the Chartered Insurance Institute of Nigeria, which is saddled with the responsibility of organising professional examinations, "to maintain the required consistency in the review of the curriculum in order to address emerging risks. It looks like the insurance industry is in for interesting times.