By Onome Amuge
The Lagos State government in partnership with Chronicles Software Development Company, Nigeria's leading educational technology company, has launched EkoDigitalSchool.com, a borderless school built on a cloud architecture capable of accommodating two to 10 million students simultaneously.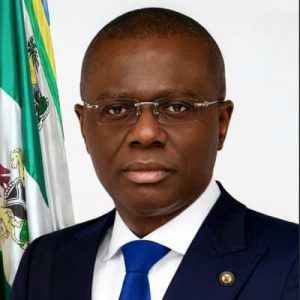 Koyejo Oluwatosin, co-founder, Chronicles Software Development, said the platform, currently Nigeria's largest digital classroom, is incorporated with all subjects which are aligned based on the weekly curriculum. He added that it also contains relevant academic features including, assignments, tests, examinations and reports, to ensure continuous learning, notwithstanding the ravaging covid-19 pandemic.
Oluwatosin further noted that the Eko Digital School would be data free to create equal access for all students and takes a sequential approach to learning where students are expected to complete specific requirements before accessing the next level of content.
As the platform continues to amass increased usage, he disclosed plans to add more innovations to the platform by making digital report cards available as well as a universal examination engine for the conduct of SS2 mock exams, SS3 qualifying exams and teacher promotion examinations among others.
Folashade Adefisayo, Lagos State commissioner for education, commending Chronicles Software Development Company for the innovative platform, said the digital school, which is open to all students and teachers in Lagos, will help them become tech savvy, learn live long skills, as well as help build the 21st century skills that should be integrated into teaching and learning.
According to Adefisayo, the pilot scheme is aimed at optimising digital technology to push education to a world class quality. She added that the state government is making investments towards acquiring more tech-based education facilities in addition to devices donated by the private sector to support the education system.