Frontpage
Insurance & Pension Business
Leadway Health promises health insurance disruption on affordability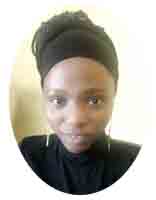 She is a passionate writer whose flair for journalism earned her awards as a campus journalist. Driven by hunger for success, she strives to make the world a better place with insightful, analytical and informative piece around insurance, technology and other sections.
July 30, 2021668 views0 comments
Leadway Health Limited, the health management organisation of Leadway Assurance Company Limited, has promised an aggressive delivery of health insurance to drive the current health penetration from the paltry five percent to a double digit figure in the nearest future, the insurer stated at the unveiling of the HMO in Lagos, recently.
The new HMO, which commenced business at  the start of the year and has since covered 24,000 people under the scheme, has plans to penetrate at least 30 percent of Nigeria in the next five years through the delivery of a range of superior and robust healthcare service offerings targeted at improving and fostering access to quality health and wellbeing solutions to Nigerians.
The Leadway Health's superior product includes offerings such as advanced telemedicine, health enrollee app that allows authorization of care by enrollees, digital health tracking, access to financial and family counselling and geo-location capabilities for hospitals, pharmacy benefit programme that involves genuine drugs from manufacturers delivered to the home/office for those with chronic ailments to enhance  accessibility and affordability  to customers.
Additional offerings such as employee assistance programme to promote mental health, medical concierge services, preventive health programmes that includes baby wellness, access to fitness and nutritional stores, customized health tips, talks and newsletters across all age groups with a unique reward system to encourage and promote general wellness, amongst others, are designed to deliver comfortability and convenience to enrollees.
Tokunbo Alli, chief executive officer, Leadway Health, said at the unveiling, that the introduction of Leadway Health would serve as a disruption and an exceptional redefinition of the delivery of reliable and affordable health care to the public.
He said, "According to the National Health Insurance Scheme, NHIS, more than 190 million Nigerians are still paying out-of-pocket to access medical services, forcing individuals, businesses and households to incur enormous and usually unplanned health expenditures. This is an unnecessary, unsustainable and costly means to accessing quality healthcare services. With the introduction of Leadway Health Limited, our range of solutions would help bridge the gap in providing quality, accessible, and affordable health services to Nigerians. We are confident in a healthcare system that genuinely cares for your health, your wealth and more.
"With nationwide coverage and seamless healthcare service on-the-go backed by a high-tech Artificial Intelligence (AI) application, quality customer service delivery that enables convenient access and smooth 24/7 support from a team of experienced and thoroughbred professionals, there is no doubt that our customers are assured of disruptive healthcare services and an exceptional delivery experience.
"As a leading pioneer of one of the most comprehensive West African Third-Party Administration and registered health maintenance organisation under the National Health Insurance Scheme (NHIS), our partnership with over 1,500 health providers and diverse range of bespoke corporate, retail and international products allows us to extend health insurance penetration to millions of Nigerians and Africa at large. We therefore enjoin individuals, families, business owners and corporates alike to come on board and experience healthcare delivery tailor made to suit their specific needs"
Gideon Anumba, head of operations, noted that Leadway ventured into the big project not for another business opportunity but to solve the problem that exists and to bring value, adding that the HMO is driven by the mantra, for health,  for wealth and more.
He said, "We want to change the narrative that the HMO was started for the purpose of making profit. Five years from now when we come to mark the fifth anniversary, a lot of things will have changed. We have done a lot in ensuring that health care is accessible and affordable. I always say that the problem we have is more of affordability than accessibility and availability and why I say that is not because I believe we have far less doctors but even those few doctors are not even seeing enough  patient because the people cannot afford the pay for their care and that is what Leadway Health is here to change and we invite you and the whole nation to join us on this journey,  to change the whole story, to rewrite history,  to take coverage from the current state to at least 30 percent in the next five years. I know it's an ambitious target but when there is a will,  there will be a way," he concluded.