Frontpage
Oil and Gas
Seplat kicks off capital market day in Lagos, London with name change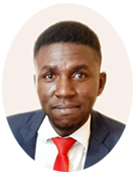 A graduate of Economics and Statistics from the University of Benin. An experienced researcher and business writer in the print and digital media industry, having worked as a Research Analyst at Nairametrics, Voidant Broadcasting Ltd, Entrepreneurs.ng, and currently a Market and Finance Writer at Business a.m. For stories, press releases, exclusive events, call +2347052803696 or send a mail to abuedec@gmail.com.
July 30, 2021550 views0 comments
Seplat Petroleum Development Company was hosted by the Nigerian Exchange Group (NGX) to a digital closing gong ceremony as part of efforts to commemorate the first dual Capital Markets Day between Lagos and London and as part of unveiling its new name, Seplat Energy.
Roger Brown, chief executive officer of Seplat Petroleum, in his comments, said "This is indeed an exciting day for us and we are delighted to be speaking from the stage of the LSE. Given the delightful partnership we have with NGX beginning in the early days of getting ready for listing, and what was noteworthy was the way NGX linked up with LSE to permit the first-ever dual listed company with full fungibility of trading between Lagos and London. This collaboration has gone from strength to strength and it is therefore fitting that NGX opens this Capital Market Day. For us at Seplat, we see the critical need for energy transitions in Nigeria and we are here as the indigenous, independent energy firm with proud roots in Nigeria and the global reach that allows us to access the capital market to fund these transitions."
Also speaking at the event Temi Popoola, chief executive officer, NGX, remarked: "We are delighted to host the management team of Seplat Energy, led by the chief executive officer, Roger Thompson Brown. Over the last decade, Seplat has established itself as a leading independent Nigerian energy company completing the first-ever dual listing on the Premium Board of NGX and Main Market of the London Stock Exchange (LSE), an arrangement facilitated by the capital markets agreement between NGX and LSE. In 2014, Seplat raised tier one capital via the Initial Public Offering of $535 million, ranking as the largest ever capital raise for a Nigerian company since 2008, and the second-largest ever for a Nigerian company. Certainly, NGX is proud to have been a trusted business partner to Seplat Energy over the years, and we assure its leadership of our support in achieving its strategic objectives."
The Seplat Energy CEO sounded the closing gong to the applause of the NGX and other Seplat executives along with capital market stakeholders, officially kicking off its Capital Markets Day, after the remarks from Rasheed Yusuff, doyen of the capital market in Nigeria.