Frontpage
Insurance & Pension Business
MTN, CarePay commit to growing insurance in Nigeria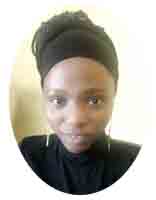 She is a passionate writer whose flair for journalism earned her awards as a campus journalist. Driven by hunger for success, she strives to make the world a better place with insightful, analytical and informative piece around insurance, technology and other sections.
June 22, 2021363 views0 comments
Nigeria's biggest telecommunication firm, MTN Nigeria, and health fintech company, CarePay, have joined forces to expand insurance healthcare coverage in Nigeria.
Amaechi Ndili, executive chairman, CarePay Nigeria, in a statement said the partnership would enable CarePay's digital health leverage on the huge network of MTN to improve access to affordable quality healthcare in the country.
"Over the next few weeks, both parties will collaborate with accredited health insurers and health care providers to roll out a digital healthcare marketplace accessible via the website and mobile application, for distribution and administration of a wide range of retail health schemes encompassing innovative bundled health schemes as well as traditional health insurance plans," Ndili said.
Adding that the partnership will solve issues around ignorance, inefficiency and high cost, he noted, "Many Nigerians lack awareness about the benefits and importance of health insurance coverage. The distribution of health insurance products in Nigeria is inefficient and costly. This leads to millions of Nigerians, mostly those within the informal sector, having no health coverage whatsoever, relying mostly on cash payments at the point of care, consequently delaying access to care, or resorting to poor quality substitutes due to lack of resources. Furthermore, millions of Nigerians are pushed into poverty each year due to catastrophic health care expenditure".