Frontpage
Insurance & Pension Business
OPIC fire: Nigeria should integrate insurance into emergency plan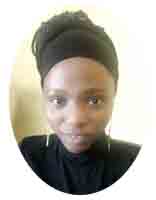 She is a passionate writer whose flair for journalism earned her awards as a campus journalist. Driven by hunger for success, she strives to make the world a better place with insightful, analytical and informative piece around insurance, technology and other sections.
June 22, 2021278 views0 comments
As a solution to the rising accidents claiming the lives of Nigerian citizens, an insurance industry expert has canvassed for insurance to be made part of Nigeria's national emergency management plan to enable citizens recover quickly after a sad event.
Contained in a position statement made available to businessamlive.com and titled,  "Time for Insurance to be Made Part of Our National Emergency Management Plan", Ekerete Ola Gam-Ikon, a consultant in insurance management and strategy, the call came in response to the gas explosion which occurred on 17 June 2021 in Ikeja, Lagos.
Noting that the action became important to inform Nigerians of the importance of insurance in the event of these unforeseen happenings, which the Lagos State Emergency Management has failed to address in its recommendation, he established that accidents and incident, whether intended or not, are part of life hence, the need to have a plan in place for necessary recovery management after the ugly events.
While he pointed out that some of the affected persons (dead or survivors), the truck, buildings, vehicles and businesses may have insurance contracts in place to address the emergent issues, he noted that the best practice is to alert the insurance industry to ensure an appropriate response.
He said: "It is time to incorporate insurance and risk management policies into our national emergency management plan, so that we can have a complete integrated plan to prepare and respond, not only to the emergency but also to the recovery thereafter, in a systematic manner.
"With proper insurance in place for the OPIC Building, personal and corporate vehicles, including the LPG tanker and, importantly, every person who was in the building and its vicinity, measurable compensation would be made by insurers of these respective interests. The costs of medical care and replacement of damaged/burnt properties would readily become the responsibilities of the insurers and they would respond accordingly."
Drawing analogy from the #EndSARS protest last year, he said the ongoing payment of settled claims to policyholders who suffered losses during the violence protests is a clear indication that the insurance industry is gradually becoming more responsive.