Frontpage
Nigeria's lower house defies Buhari, passes N30,000 as national minimum wage

Nse Anthony-Uko is Abuja editorial lead at business a.m. covering finance, business, economy, federal government economic MDAs and FCT
January 29, 20191.1K views0 comments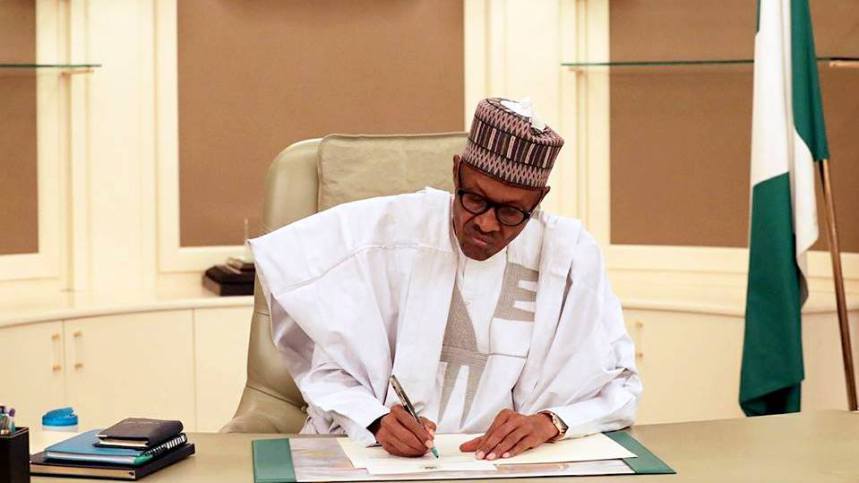 Nigeria's lower legislative house, the House of Representatives on Tuesday defied President Muhammadu Buhari bypassing the bill National Minimum Wage Bill with N30,000 as minimum wage, instead of the N27,000 as approved by the National Council of States and the presidency.
The bill was passed after the House considered the report of its ad hoc
committee during plenary. Lawmakers, while considering the bill, resolved to leave the national minimum wage "as recommended by the tripartite committee".
The committee had approved N30,000 for both federal and state workers.
The lower chamber passed the bill about a week after President Muhammadu Buhari sent the wage bill for consideration, after it was approved by the National Council of State.
National Council of State had approved the sum of N27,000 while the federal government said it would increase it to N30,000 for its workers.
With the passing of this bill, another round of disagreement between the
Executive and the Legislature is imminent.
Recall that the House immediately commenced accelerated hearing on the bill, taking it for first and second readings in one day last week immediately the bills was sent in by the president.
The letter introducing the minimum wage, which was pegged at N27,000 by the National Council of States, was read by the House Speaker, Yakubu Dogara on the floor of the House.
The Speaker, after reading the President's letter, had however, expressed surprise that the registered amount was N27,000 and not the N30,000 agreed to with organised Labour and pledged by the Executive to be implemented at federal level – while states implement N27,000.
"We were meant to understand that N30,000 would be sent for legislation, but we are seeing N27,000 instead. I don't know what happened," Dogara had muttered.
However, with the passing of the bill and federal government commitment to implement the new minimum wage structure in 2019, there is a higher chance that government expenditure could rise above the projected level, thus widening the deficit.
Nigeria's debt is currently about 19 per cent of national Gross Domestic Product (GDP), but the cost of servicing the debt had been projected to be 24 per cent of the 2019 budget and 30.7 per cent of the planned revenue.
Commenting on Nigeria's rising debt profile, Analysts at Guaranty Trust Bank, in a report titled, 'Macroeconomic and Banking Sector Themes 2019, noted that the potential capacity of the country to repay as highlighted by its debt-to-GDP ratio of 19 per cent is questionable as less important than debt-to-revenue of 65 per cent, which measures ability to the repay.