Frontpage
Technology
Patricia, Nigerian fintech startup, relocates operations to Estonia after ban on crypto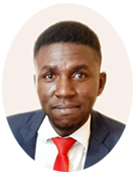 A graduate of Economics and Statistics from the University of Benin. An experienced researcher and business writer in the print and digital media industry, having worked as a Research Analyst at Nairametrics, Voidant Broadcasting Ltd, Entrepreneurs.ng, and currently a Market and Finance Writer at Business a.m. For stories, press releases, exclusive events, call +2347052803696 or send a mail to abuedec@gmail.com.
July 21, 20211.4K views0 comments
Says move is cornerstone for global expansion
Patricia, a Nigerian Fintech Startup has announced that it has moved its operations to the Republic of Estonia as part of the company's global expansion plans. The company said the decision was a response to the ban on cryptocurrency trading by the Nigerian central bank as its headquarters will now be domiciled in the northeastern region of Europe.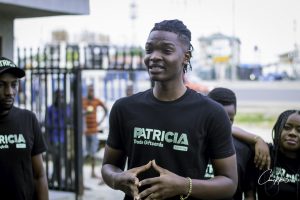 Hanu Fejiro Agbodje, the CEO and founder of Patricia, who made this revelation said the decision was spurred by the Nigerian government's ban on the trading of digital assets earlier in the year.
"What originally came as disastrous news turned out to be the cornerstone we needed for this worldwide expansion. The forced expansion will strengthen Patricia's relationships with marketers and agencies in the global crypto markets, whilst positioning it for leadership in Nigeria and Africa," Agbodje said.
In February 2021, Nigeria's central bank decided to go hawkish in the fight against digital currency trading and exchanges across the country; joining forces with major central banks around the world in the war against what some major global financial institutions and burgeoning online marketplace and e-commerce platforms are already adopting in daily trade and transactions.
The decision by the apex bank to all regulated financial and non-financial institutions in the country warned against the exchange of virtual currencies by deposit money banks, other financial and non-financial institutions.
In justifying its stance on the prohibition in Nigeria, the apex bank highlighted virtual currencies such as Ripples, Bitcoin, Monero, Litecoin, Dogecoin, Onecoin, amongst others as belonging to such virtual currencies, adding that such are not legal tenders in Nigeria. It said that transactions in such virtual currencies, such as Bitcoin, are largely untraceable and anonymous resulting in them being susceptible to abuse by criminals, especially in money laundering and financing of terrorism.
Patricia was founded in 2018 as an e-commerce platform trading iTunes, Amazon, and GooglePlay gift cards. It also offers diverse financial solutions with a presence in Ghana, Kenya, South Africa, and China.
But the ban by the CBN in early 2021 forced several players within the crypto space to devise new models for survival and this saw Patricia introduce Glover Exchange, a new platform responsible for the day to day operations for its Gift cards, Airtime2Cash, Bills Payments; the corrective effect of the platform never seem to be impactful.
Meanwhile, Statista revealed that so far in 2021, Nigeria has grown to become one of the top countries in terms of crypto trading volume and in value of transactions around the globe, standing as the 3rd largest Bitcoin trading country in the world with a transaction value worth $400.1 million after the United States and Russia with $1.5 billion and $421.4 million respectively.