WORLD BUSINESS & ECONOMY
Poly Network $600m cyber heist puts crypto market up for possible shakedown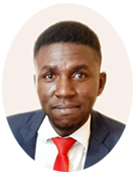 A graduate of Economics and Statistics from the University of Benin. An experienced researcher and business writer in the print and digital media industry, having worked as a Research Analyst at Nairametrics, Voidant Broadcasting Ltd, Entrepreneurs.ng, and currently a Market and Finance Writer at Business a.m. For stories, press releases, exclusive events, call +2347052803696 or send a mail to abuedec@gmail.com.
August 11, 2021285 views0 comments
The crypto market may be in for a massive shakedown owing to the risks of investing in the sector and of regulators looking to the market shakedown emanating from a series of losses from theft, hacks and fraud related to decentralised finance that has hit an all-time high.
Poly Network, a decentralised finance platform (DeFi), announced via Twitter that it has lost an estimated $600 million in digital tokens after one of the sector's biggest ever hacking attacks hit the platform.
The network posted details of digital wallets to which it said the money was transferred, urging people to blacklist tokens from those addresses.
Sources have said the value of the tokens in the wallets cited by the platform was just over $600 million but Poly Network did not state where the platform is based, or whether any law enforcement agency was investigating the heist.
Per Reuters, the theft appeared to be one of the biggest ever in cryptocurrency markets and compares with the $530 million in digital coins stolen from Tokyo-based exchange, Coincheck in 2018. Although the crypto platform has hinted at its plan to take legal action on the issue, it, however, urged the hackers to return the funds stolen to its several digital addresses.
Also, Elliptic, a public blockchain records and crypto tracking firm, stated that the plea by Poly Network looked to be gaining some traction, with around $2 million in stolen tokens returned.
In the latest development, the chief technology officer of Tether, a stable coin, said on Twitter it had frozen $33 million connected with the hack, and a top management at large crypto exchanges responded to Poly on Twitter saying they would try to help.
CipherTrace, a crypto intelligence company, also hinted that the stolen funds amount to more than the criminal losses registered by the entire DeFi sector from January to July of a record $474 million.
Bobby Ong, co-founder of crypto analytics website CoinGecko said it is going to take a lot to regain confidence. "It is a massive hack. As large as Mt. Gox exchange, which is based in Tokyo that collapsed in 2014 after losing half a billion dollars in bitcoin, the fallout had not yet hurt major crypto prices."