Currency
Finance
Presidential order to raise GPD, boost SMES in information technology sector
June 17, 20191.1K views0 comments
By Samson Echenim
A new policy of the federal government targeted at diversifying the economy by creating local demand for information technology and other engineering innovations will help to raise the sector's contribution to Gross Domestic Product (GDP) and boost small and medium scale enterprises (SMEs), industry stakeholders have said.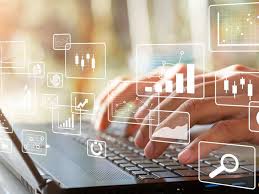 President Muhammadu Buhari, last week, signed Executive Order 5 to improve local content in public procurement of science, engineering and technology components. The Executive Order is expected to promote the application of science, technology and innovation towards achieving the nation's development goals across all sectors of the economy.
The president, pursuant to the authority vested in him by the constitution, ordered, among others, that all "procuring authorities shall give preference to Nigerian companies and firms in the award of contracts, in line with the Public Procurement Act 2007."
It, however, notes that where expertise is lacking, procuring entities will give preference to foreign companies and firms with a demonstrable and verifiable plan for indigenous development, prior to the award of such contracts.
In the proclamation entitled, ''Presidential Executive Order 5 for Planning and Execution of Projects, Promotion of Nigerian Content in Contracts and Science, Engineering and Technology,'' the president also directed Ministries, Departments and Agencies to engage indigenous professionals in the planning, design and execution of national security projects.
It adds that ''consideration shall only be given to a foreign professional, where it is certified by the appropriate authority that such expertise is not available in Nigeria.''
Reacting to the development, a member of Information Technology Association of Nigeria (NITAN), Roland Ige said the move would was part of efforts by the federal government to diversify the economy and make IT a major income earner for the country. He said the decision would help to raise IT industry's contribution to the GDP.
"In the contemporary world, data is the new oil as the world's biggest companies are now technology-driven. Nigeria has become Africa's largest Information and Communications Technology market with sectors like e-commerce and cloud computing witnessing huge growth," he said.
According to the National Information Technology Development Agency (NITDA) the ICT sector contributed 11.8 per cent to the GDP in 2018. The Nigerian ICT industry is worth $2 billion according to Startup Genome.
 "The new policy direction can actually triple up demand for ICT services and products which our people are already providing. It is very bad that government concerns and many big firms in Nigeria use ICT solutions provided by foreign companies when there are Nigerians and Nigerian firms providing such solutions. As a nation, for us to grow, we must continue to pursue policies that demands that we use made-in-Nigeria goods and services, such this Executive Order 5," said Femi Ajayi of the Computer and Allied Products Dealers Association of Nigeria (CAPDAN).
"Investments in technology startups could also boost small and medium enterprises (SMEs) in the country and give rise to cottage industries that are known to be drivers of economies globally," he added.
 Government has recently begun to show commitment to driving economic diversification through agriculture and ICT as alternative to oil. Experts in the ICT industry have insisted that taxes and levies from the ICT sector could be huge enough to grow the country's GDP and provide succour to the ailing economy, if there are right policies to protect ICT investments in the country.