Finance
SME
Sterling Bank new SocialPay offers online businesses access to N2m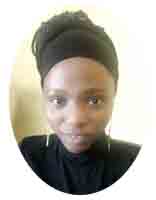 She is a passionate writer whose flair for journalism earned her awards as a campus journalist. Driven by hunger for success, she strives to make the world a better place with insightful, analytical and informative piece around insurance, technology and other sections.
August 3, 20213.6K views0 comments
First 10,000 merchants to access free loan for one month
Sterling Bank, has opened SocialPay, an online payment collection product to  facilitate online payments using payment options, such as USSD, bank transfer, card options and PayWithSpecta.
The platform, which currently hosts over 2,000 social sellers, is designed to solve trust issues between online merchants and customers, in addition to ensuring business loans are repaid daily as customers choose what percentage of their daily sales will go towards total repayment from 10 to 30 percent with competitive interest pricings.
The launch of SocialPay, which rides on the success of PayWithSpecta, and has witnessed improved sales and revenue for business owners, will see the first 10,000 merchants access a one-month interest free loan to a maximum of N1 million. The product also features a data collection tool and an escrow payment system  that allows customers to receive payment back from merchants in the event of dissatisfaction with goods delivered.
Speaking on the development, Shina Atilola, divisional head, retail customer banking, Sterling Bank, said the platform will ease affairs of businesses by making payment easy for Nigerians engaging in digital commerce.
"Our customers, both retailers and buyers, are now selling and making purchases through social networks. Following this cue, we introduced SocialPay to make it convenient to make and receive payment within that same ecosystem," Atilola said.
He added that SocialPay is a secure payment solution for businesses selling via websites, social media pages, WhatsApp or other social media handles as he explained that social media networks are fast becoming the centre of everyday life for a vast number of Nigerians.
He said, "SocialPay will ensure that these digital natives can make quick purchases and receive payment from social stores as it makes payment as simple as clicking a button for transfer. The biggest benefit of the payment solution is that the transacting parties, buyers and sellers, are protected."