The business traveller & hospitality
Tinapa Resort: Cross River's N60bn moribund investment takes baby steps in journey back to life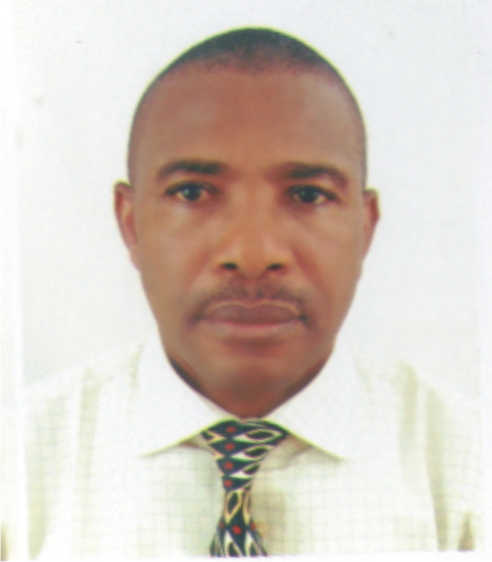 Ben Eguzozie is business a.m. regional lead based in Port Harcourt, providing regional and national  coverage for economy, business and finance
You can contact him on ben.eguzozie@businessamlive.com with stories and commentary.
June 26, 20203.5K views0 comments
Project dreamed up to generate N300bn annually
GM Ekom says applying Ayade's 'intellectual money' concept
Tinapa Free Trade Zone and Resort (TFTZ&R), Calabar, a business and leisure resort, sitting on 265 hectares of land and conceptualised to be an integrated business resort, built and inaugurated in April 2007 at a cost estimated at over N60 billion by the Donald Duke's administration (1999–2007) in Cross River State, but which had become moribund due to neglect by, especially the incumbent Ben Ayade administration since 2015, is now taking baby steps in what is seen as a long journey back to life. It is now receiving repairs and a planned later upgrade.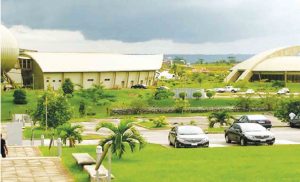 Duke initiated Tinapa as a way to boost business and tourism in the state. Over $350 million was spent on initial development. It was projected, at inception, to receive 3-million visitors annually to carry out business activities in the resort. With each visitor spending about N100,000 it was estimated that it would generate some N300 billion annually for the state and the country. Built as a mixed-use business and leisure complex, Tinapa was, perhaps, among Cross River's exclusive tourist sites.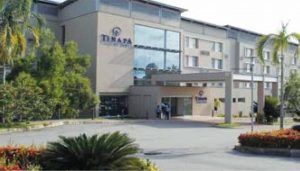 It began as a four-phased development promoted by the state government under a private public partnership (PPP), lying along the Calabar River contiguous with the Calabar Free Trade Zone (CFTZ). It was the realisation of an exciting dream –the first integrated business and leisure resort in Nigeria. Tinapa has world class facilities that enable visitors to engage in retail and wholesale activities while picking up some leisure and entertainment.
For consumers the business resort sits on 80,000 sq. metres (860,000 sq. ft) of lettable space for retail and wholesale, made up of emporiums of 10,000 sq. metres, 100 retail outlets, 53-line shops, ranging from 150 sq. metres upwards, warehouses, etc. There are: an open exhibition area for trade exhibitions and other events, a movie production studio commonly referred to as Studio Tinapa or Nollywood. Till date, Studio Tinapa, which gulped N4.3 billion is Nigeria's most modern film production studio, with all the audio-visual effects. It was expected to boost Nigeria's thriving movie industry. Today, Nollywood, produces 50 movies per week, second only to India's Bollywood – more than Hollywood in the United States, generating an impressive $590 million (N212.4 billion) annually. As of 2014, Nollywood was worth $5.1 billion.
There is an entertainment strip that comprises a casino, an eight-screen cinema, a children's arcade, restaurants and a mini amphitheatre, a night club and pubs. An artificial tidal lake that feeds from the great Calabar River provides a delightful evening décor for a guest who looks down from the 'Amber Tinapa,' a 243-room 3-star hotel, including 59 executive suites being operated by the African Sun Limited. The water park/ leisure land with scintillating slides and swimming pools got most children and adults alike trooping to them daily to catch watery fun. Visitors would not bother where to tuck-in their vehicles as the parking space could swallow at least 4,000 cars. There is also a truck terminal for goods suppliers and bulk-buyers. Power was made up for by an independent power plant that supplied electricity 24/7 at the expansive resort.
By far, Tinapa's alluring facilities attracted national, regional and international brands to it. By 2009, global brands like T-Mart, an associate of US retail conglomerate Wal-Mart, Woolworth, Shoprite, among others, occupied large spaces in the emporiums. Between 2009 and 2012, two of the four emporiums were fully occupied with wholesale and retail businesses, while 42 of the 53-line shops were commercially put into use. The nation's deposit money banks, smarting then from the 2006–2007 Central Bank of Nigeria (CBN) powered banking revolution, took up office spaces at the resort in anticipation of coming business boom. They were: First Bank, UBA, Ecobank, Diamond (now Access), among others. Then, the mobile telecommunication companies: MTN, Globacom, and Etisalat (now 9-Mobile) took up shops at the Tinapa trade wing. Visitor traffic to Tinapa surged and boomed from 2009 through 2011 to 2012.
So was the glory of Tinapa at take-off up until 2012, pulling in thousands of visitors from around the country, including those from the West Africa sub-region and elsewhere. The clean-green ambience of Calabar metropolis and its extremely low crime rate then, usually got first-time visitors willing for an encore.
But all these enthralling niceties gradually went awry about 2012–2013. Many clients began closing up and relocating. Their reason(s): unfavourable government policies, increasing operating costs, which included exorbitant rent, unwholesome activities of the regulators – the Free Trade Zones Authority (FTZA), and clash between FTZA and Tinapa operators. Today, majority of the once bustling business and leisure complex offering among the best of tourism entertainment, show a shadow of largely unused development.
Sadly, the Customs Services (NCS) further added insult into the injury already inflicted by FTZA. For instance, by September 2013, the NCS sealed off the complex on the unilateral decision that its free trade zone (FTZ) status was not properly constituted. As a result, customers who bought items in Tinapa Free Trade Zone were made to pay duties upon leaving the resort; more so, if such goods exceeded N30,000. This development made it inconvenient for buyers. Soon, many of them stopped coming. Clients began experiencing and recording unsold stocks. Investors started pulling out due to drastic drop in influx of buyers. Many people said they saw goods from Tinapa more expensive than what they got outside. But a provision on the incentives and concession agreement on Tinapa website said: "Persons who purchase goods up to N50,000 or its equivalent within Tinapa Free Trade Zone & Resort, in respect of which valid receipts from approved enterprises operating within the zone, have been issued, shall be entitled to import such goods into the Nigerian Customs Territory duty-free, and all customs and other licensing requirements that apply to goods imported into Nigeria Customs Territory from other countries shall not apply to such goods."
Another trade inhibition in TFTZ&R was transportation impediments. The two federal highways out of Tinapa – Calabar-Itu-Ikot Ekpene-Aba and Calabar-Ikom-Ogoja-Katsina Ala – had often been in bad shape all through the years. The Calabar Port channel, an 87-km inlet from the fairway buoy suffers from lack of dredging by federal government agency, the Nigerian Ports Authority. All these make it difficult for Tinapa and Calabar Free Trade Zone enterprises to import and export goods.
Worse still, the Ayade administration, with an unenviable penchant for tourism destruction, left the business resort unattended to. The results are the gory site seen today.
Francis Ekom, the new general manager of the complex, which has Nigeria's only monorail linking it with the International Convention Centre (CICC), says the on-going work is application of Governor Ayade's yet undefined 'intellectual money' concept. Some experts say they are at a loss how to link simple repair works of an abandoned structure with intellectual money. Besides, many are yet to come to grips with Ayade's avoidance of Tinapa all these years, only to remember it almost at the twilight of his administration in the state. He's got less than three years left. Strangely, his highly unrealisable N1.1 trillion 2020 budget of olimpotic meristemasis has been seriously hit by coronavirus or COVID-19 pandemic.
Only in September last year, Summit Hills Estate, a flagship tourism estate on a 500-hectare housing the exquisite 5,000-seater capacity Calabar International Convention Centre (CICC), which serves Tinapa's meetings and conferences, was discovered to have been massively vandalised, with items and fittings looted. The estate also houses an 18-hole Golf Course, 100-bed specialist hospital and an elite residential estate.
Cross River's economy, once healthy with oil and gas business from oil-rich Bakassi Peninsula and 76 oil wells lost to Akwa Ibom State, has since 2009 shifted to a service-driven one –with tourism as its greatest offering. And Tinapa stood a greater chance.
At inception, it was thought capable of generating 30 percent to 40 percent of the state's internally generated revenue. The loss of 76 oil wells to Akwa Ibom and reserves in Bakassi Peninsula truly hurt the state's monthly federation account (FAAC) receipts and its ancillary internal revenues. There is no doubt that the continuous use of tourist sites to replace oil requires creative thinking on how to diversify an economy and whip up alternative streams of incomes.
For Ekom, the application of 'intellectual money' concept propounded and publicised by Governor Ayade is gradually transforming and giving Tinapa, which has a free trade zone status, an emerging impressive image.
"We are applying the 'intellectual money' skill to give a facelift to the resort; and also partnering volunteers and other support groups and bodies to carry out some renovations," he said.
Efforts to get Tinapa up again after a glorious start, began with former governor Liyel Imoke's invitation and management takeover of the resort by the bad bank, the Asset Management Corporation of Nigeria (AMCON). Major among the reasons was for the nation's toxic bank to run the complex to recover loaned money used in building the resort.
Ekom said he and his team have an objective to bring about a turnaround of the massive Tinapa Free Trade Zone and Resort (TFTZ&R), and inject economic life to the place.
"After 10 years of not doing something about the entrance and exit gates of the resort, we are providing a befitting barricade and giving the place a facelift, beginning from the gate. We have also spotted an area to provide a scenic picnic spot for free to members of the public, until such a time that the management will think otherwise," the general manager said.
Massive improvement and facelift have commenced at the resort since mid-April: pruning overgrown trees and shrubs. Beautification of areas extending to the monorail would be done by the state's ministry of environment. Others are welding and repairs at the Water Park.
Ekom also told Business A.M. that in an effort to attract visitors and customers, two volleyball courts have been earmarked close to the Tinapa shopping emporium. Equally, the team would undertake aggressive marketing of the once beautiful Lakeside Hotel for greater patronage after reopening of the economy in the post-COVID-19 era. He said his management team would continue to encourage partnership with volunteers and other support groups to upgrade the aesthetics of the resort's entry and exit points in particular, and other areas will receive facelift and upgrading.
He assured that the on-going facelift at the resort will continue gradually until it spans the entire complex in the months ahead.