Martin
Why are we so vulnerable to terrorism?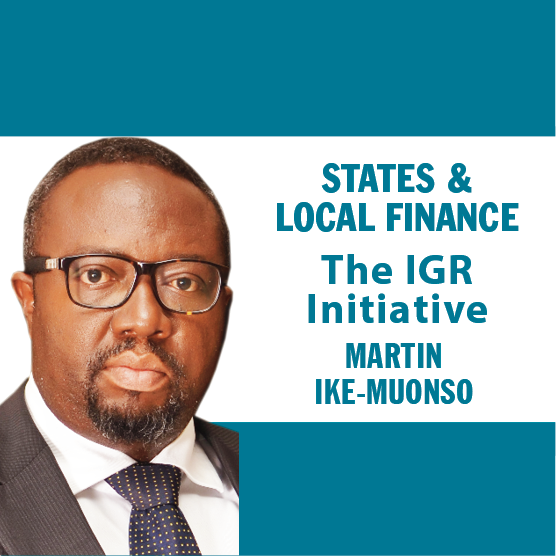 Martin Ike-Muonso, a professor of economics with interest in subnational government IGR growth strategies, is managing director/CEO, ValueFronteira Ltd. He can be reached via email at martinoluba@gmail.com
November 15, 2021372 views0 comments
Regardless of the enormous efforts of our security agencies since 2009, when terrorism officially gained a place in our country, terrorist territorial control has terrifyingly expanded. All three terrorist categories, the criminal herders, the murderous bandits, and the Islamic religious insurgents, have a registered presence in at least one part of the country despite the government's consistent boast of successfully degrading their capabilities. Undeterred, these terrorists appear to be making their way into the country's federal capital territory. About a decade ago, they retreated from the capital territory after their suicide attacks on the Nigerian office of the United Nations and the Nigerian police headquarters, both in Abuja. Being ideally the safest place in Nigeria, Very Important Personalities flock there, away from the terrorist pulse felt in every other part of the country. But fear and apprehension quickly replace a sense of safety, as terrorists consistently dare the city's security. The terrorists have hoisted their flag in neighbouring Niger State and have sacked villages, forcefully remarrying people's wives to themselves.
Earlier this month, bandits gained access into the residential quarters of the Federal University of Abuja. They kidnapped a professor and five other people, sending a clear message of their proximity within the federal capital territory. As usual, the Nigerian security agencies cautiously play these apprehensions and threats down despite their undebatable closeness. But that is not the only concern. A more problematic issue is their rapid expansion and increasing collaboration with other fearsome international terrorist organizations. In 2010, Boko Haram was the dominant terrorist organization in the country. Today, we have rampaging bandits and criminal herders linked to their deadly cronies in the Sahel. We also now experience the dread of the Islamic State of West Africa Province and the Turkish terrorist organization, Fetullah. Last month, the president of Turkey revealed that members of the Fetullah terrorist organization that attempted to overthrow his government in 2016 currently operate in Nigeria, showing how we have not substantially reined in these wildfires of terrorism in the country. Despite the efforts of our military, their explosive expansion paints a disheartening picture of invincibility. Why are we this vulnerable?
Terrorism is undoubtedly a lucrative business in Nigeria. In May this year, the Attorney General of the Federation revealed the government's identification of many high-profile Nigerians and businesspeople financing terrorism in the country. The discovery followed an earlier formal accusation and conviction of six Nigerians for terrorism financing at the United Arab Emirates. But the widespread nature of terrorism and the sheer size of operational demands for successful heists means that hundreds of financiers play critical roles in their value chains. These are perhaps those that fall within the direct beneficiary lines. Beneficiaries and financiers can be wide-ranging and include those that directly provide financial resources for weapons acquisition and lease, bribing of law enforcement agencies, enlistment of informants, payment for intelligence gathering, and provision of all the needed logistics vehicles and motorbikes. However, there are other layers of beneficiaries, such as those within the official security corridors, who continuously obtain government funds for counter-threat action and continue to prosper as long as insecurity subsists. Tied to this group are politicians who perhaps benefit from the approval of security funding. The final group is the religious fanatics interested in overthrowing the government.
Of course, there will always be government budgets for arms procurement and other insecurity management coordination if terrorism remains undefeated. Security agents seem to illicitly benefit the most in this respect as they recommend and oversee the acquisition of these security assets. Many analysts have alleged that the war against terrorism in Nigeria lingers because Nigeria's security agencies make a lot of money in the process. The case of frittering security funds away by the National Security Advisor during the Goodluck Jonathan presidency is a classic example. Another category of beneficiaries is religious fanatics, working hard to win more converts. Unfortunately, we have these bigots in abundance.
Consequently, many hard-line and radical Islamists who have long held ideological positions like Boko Haram do an excellent job winning more sympathizers for the insurgency group. The scale of violence, property destruction and human death that trail religious riots are good pointers to the depths of fanaticism in our society. Maitatsine riots claimed close to 10,000 lives within four years, and so were other similar religious insurrections. Although this category of Islamic worshipers differs from Boko Haram and ISWAP to the extent that they do not carry arms and physically attack people, they are nevertheless most likely to provide the insurgents with needed intelligence and finance. This fact is one of the four reasons why these terrorist organizations will continue to gain more followership despite the hues and cries of the government.
Secondly, a substantial population of young people in most of the country's northern states are illiterate, uneducated, and unemployed. Banditry and its kindred operations, such as cattle rustling and kidnapping, heal the consequential poverty from these deprivations, albeit offering illicit economic opportunities. Therefore, such chances are difficult to ignore by many young persons who have spent several years without employment. Even for those supposedly employed, a successful kidnapping heist will always yield multiples of their annual salary in kidnapping ransom, thereby making it quite lucrative. Third, a terrorist organization such as the Islamic State of West Africa Province has allegedly carved out a niche in providing good governance and social infrastructure for members of communities it conquers and rules. These dispositions generally endear them to their host community and enhance the acceptability of terrorist organizations. A May 2019 report by the International Crisis Group noted that the Islamic State in West Africa province grows its power and influence in north-eastern Nigeria among Muslim civilians by filling gaps in governance and service delivery. For instance, it digs wells, policies cattle rustling and supplies some measure of healthcare. Consequently, civilians in geographical areas that it controls voluntarily comply with their tax regimes.
The asymmetric nature of terrorist tactics presented steep learning curves to our security forces, who seem to be still learning to contain such a style of warfare. Consequently, our security forces have suffered many defeats while increasingly more funds voted for counterinsurgency delivered less than expected impacts. This challenge adds to the indisputable facts of mismanagement and embezzlement of security budgets, affecting the morale of the forces on the ground. But one thing that appears to have perpetuated the war is the government's seeming apathy to step on the toes of the allegedly identified financiers of terrorist acts. Following the conviction of six Nigerians by the United Arab Emirates government and the identification of thirty-two others, the Nigerian government claims that it has found approximately 400 other such terrorism financing suspects. But unlike the UAE that revealed the identified collaborators and convicted them, our government's list is still shrouded in secrecy while no high-profile financier has faced prosecution. Mid this year, a former Navy Commodore, Kunle Olawunmi, corroborating the late Obadia Mailafia, a former deputy governor of the Central Bank of Nigeria, revealed that terrorism financiers include current governors, senators and government officials working in the presidency. Without a doubt, the president and the Nigerian government seem considerably unwilling to go after these high-profile terrorism financiers.
Again, several terrorist evangelists are still on the prowl, creating more mayhem. Sheik Gumi openly defends these murderous terrorist groups, making their activities seem innocuous and more like the protestations of victims. He accused Christian soldiers of killing bandits and Islamic terrorists, thereby attempting to ignite a sectarian crisis within the Army. He recently warned that declaring bandits as terrorists would come with an enormous consequence for the country. He has successfully positioned himself as a negotiator for the terrorists and has severally campaigned to grant them general amnesty and freely negotiate the freedom of the kidnapped. Yet, the Nigerian government never bothered to call him to order. In addition to the slew of pro-bandit evangelists are religious extremists and terrorist advocates consciously brought into the corridors of political authority, apparently to cover those within such ideological ranks. One popularly cited case was the alleged involvement of Lamido Sanusi, the dethroned Emir of Kano and former governor of the central bank, in the public beheading of one Mr Gideon Akaluka, an Igbo man in 1995. Another more recent example is that of Pantami, the serving minister of communication and the digital economy. For several years, Pantami openly advocated for terrorists and encouraged terrorist attacks against Christians. Contrary to many people's expectations, he ascended the helm of political authority with all his sins forgiven.
As mentioned already, our vulnerability to terrorism also gains strength from our tremendous religiosity, which makes the potential harvest plentiful. Approximately 97% of Nigerians profess either Christianity or Islam. This demography is quite attractive to religious terrorists. For the Muslim-dominated North, the immediate interest would be to turn the entire region into an Islamic country. That effort did not start today. In 2000, several states, such as Zamfara, adopted sharia law. Hisbah, the Islamic police, is also fully operational in many states in the North, signalling the intensity of the populace's interest in Islamic governance. Therefore, Islamic insurgents merely seek to complement these efforts by formalizing the adoption of the sharia law and ensuring its 100% implementation. They equally eye the Christian dominated South as a virgin field full of potential converts.
Finally, the ease of availability of weapons in the hands of unemployed and embittered young people will inevitably lead to more criminal behaviour. Our porous borders and the collaboration of our security agencies facilitate easy access to many of the small arms and light weapons used in several countries in conflict into the country as second-hand merchandise of crime. Purchasing these pieces of equipment is no longer as difficult as it used to be. There are several pieces of evidence implicating members of the police, customs and immigration services and the Army in the facilitation of these rackets. Similarly, nomadic criminal herders were also big players in this area. Herdsmen were severally used as channels by weapons dealers in neighbouring countries to smuggle them through several unmanned bush paths. Indeed, the ease of access to these weapons emboldened many criminal herders in their heists in the recent past.