Finance
Frontpage
WTO canvasses trade financing to boost competitiveness of African businesses in international markets
March 24, 2023295 views0 comments
By Cynthia Ezekwe
The World Trade Organisation (WTO) has identified access to trade finance as a major driver of  a company's competitiveness in the international market, and a boost to trade growth in Africa
Ngozi Okonjo-Iweala, director general of the intergovernmental organisation that regulates and facilitates international trade,stated this in a video presentation delivered to a trade finance workshop in Kigali, Rwanda, organised by the WTO and International Finance Corporation (IFC), with the support of the Rwandan government.
Okonjo-Iweala, who underscored the importance of trade finance for boosting trade growth in Africa,described  trade finance as the lifeblood of trade.
Citing a trade finance survey by the African Development Bank (AfDB) which disclosed that the continent rejects about  80 billion worth of requests for trade finance annually, the WTO DG pointed out that the significant shortfall in financing has an adverse impact on African entrepreneurs, especially small business owners.
To salvage the situation, the Nigerian economist stressed the importance of dismantling financing barriers for small traders in Africa to increase their participation in global trade. She also welcomed the opportunity for dialogue among banks, local government agencies and businesses, noting that this could lead to better cooperation.
Speaking further, Okonjo-Iweala outlined the key findings of the WTO-IFC joint study  on trade finance gaps in the four largest economies of the Economic Community of West African States (ECOWAS) – Côte d'Ivoire, Ghana, Nigeria and Senegal, issued in 2022.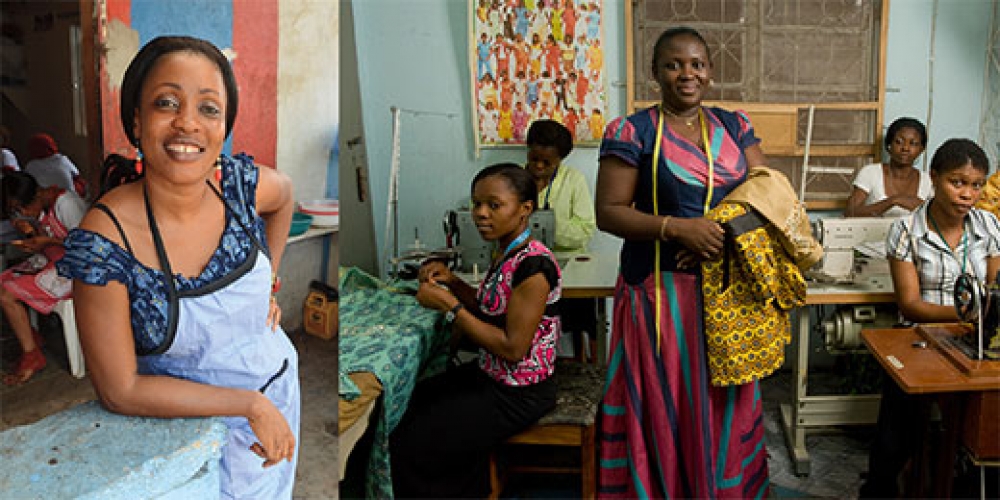 According to her, the study revealed that  if ECOWAS countries raised the share of trade supported by trade finance to the average African level of 40 per cent, they could gain an extra eight  per cent  in trade flows annually. She added that in  ten years, this would total $140 billion in additional trade.
Commenting on the impact of the Workshop, Okonjo-Iweala that the Kigali workshop is playing an important role in addressing the trade finance gap head-on for small traders, especially women-owned businesses.
"The workshop will improve participants' awareness of new technologies and banks' financial requirements for small businesses; Ultimately, more trade finance means greater trade diversification," she added..
Also speaking at the event,  Makhtar Diop, managing director, International Finance Corporation, disclosed that  one of IFC's top priorities is to enhance small businesses' access to trade finance through its global trade finance programme,adding that the programme recently committed a  record of $6 billion in 74 countries.
"African countries can only fully benefit from the African Continental Free Trade Area by bridging the trade finance gap on the continent. In a fragmented world, trade is what brings us together,"he  said.
Diop also highlighted the importance of enhancing the digitalisation of trade finance to improve its reach, increase efficiency and transparency, and reduce processing time and cost for transactions.