Interview
Access to market, raw materials do more damage than lack of capital
November 30, 20201.5K views0 comments
Technology platforms vital for ultimate productivity
We infuse technology through e-commerce platforms, to drive sales, reach our customers
AYODELE OLAJIGA is the co-founder, Foodpro Limited, a leading Nigerian retail snacks business focused on processing and producing superior quality cashew nut products for retail and commercial customers in Nigeria and globally. He is also an organisational development and business transformation expert for growing businesses, with over 20 years of experience in management consulting, investment banking, as well as consumer goods and agro processing in two of Africa's largest economies, Nigeria and South Africa. In this interview with Business A.M.'s HAMID AYODEJI, he speaks on the crucial role technology innovations and solutions have contributed to the sustainability of his enterprise during the COVID-19 pandemic. He also advised that Micro, Small and Medium Enterprises (MSMEs) should leverage technology platforms in order to experience productivity and revenue growth.  
What is the vision and mission of Foodpro?
Foodpro was set up to do good in the world with specific focus on transforming lives through the production and sale of high quality products and sustainable employment. We are dedicated to producing carefully processed raw cashew kernels, packaged cashew snacks and other cashew-based food products. We specialise in the buying, processing and trading of high quality cashew kernels for wholesale and retail customers. We offer bulk purchase of raw and roasted cashews to customers in Nigeria, the United States of America and around the world. Our products are processed and packaged in our fully certified factory in Kwara State, Nigeria. For our customers, we want you to know that each time you buy Foodpro, you keep our factory open. This in return helps over 400 hardworking rural women earn a sustainable income, support their families and impact their immediate communities.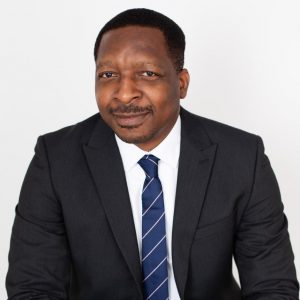 How crucial are technology driven innovations and solutions towards the sustainable development of manufacturers and increase of quality in their products and services as they face the COVID-19 pandemic?
I have learnt that leveraging on technology driven innovations and solutions across the manufacturing value chain is very crucial towards attaining maximum productivity for any business in that space with or without COVID 19. Technology is an essential enabler to drive efficiency and effectiveness and so, businesses should embrace it in order to provide their consumers and clients optimum services and goods. Manufacturers should be looking at it with respect to their supply chain, plant processes, quality, new products, customer engagement, and employee development. Any business that has not adopted technology as part of its enablers will ultimately be left behind and out of the market due to digitalisation of the global market.
What initiatives and innovations has your firm deployed in order to survive the devastating effect of the pandemic?
It was very difficult due to the lockdown because the route to market was essentially shut down. However, we have been able to effectively infuse technology through e-commerce platforms in order to drive sales and reach our customers. In addition, platforms such as, WhatsApp and social media applications became the main source of activities. Although it is worth noting that Nigeria is still a largely offline retail market, the open market and retail stores remain the main avenue for sales.
How can the announcement of the discovery of COVID-19 Vaccines by Pfizer and few other pharmaceutical firms impact the Nigerian and global economy?
This is a game changer on a global level because no one ever imagined we would see the level of global disruption to movement and trade as we have experienced so far. If the vaccines are approved for use and people embrace them, we will see a quick recovery in global GDP, though countries will experience different pace based on their local situations. With respect to manufacturers, the sectors that were disrupted will probably see volumes return. In Nigeria, the concern remains the growing poverty, which obviously means that purchasing power is reducing while inflation is driving up the cost of production.
What does the ratification of the AFCFTA deal by Nigeria mean for the manufacturing space of the country and the continent as a whole?
AFCTA in theory will create a single market of 1.2 billion people and a cumulative GDP of $3.4 trillion. Once it becomes operational, governments are expected to remove tariffs on about 90 per cent of goods produced within the continent. This could transform the addressable market by manufacturers in Nigeria if you compare the current size of the Nigerian market with a continent wide one. However, it also opens up the Nigerian market to competition from manufacturers from other markets. I think what is more important is for Nigeria to address the issues that make local manufacturing challenging, such as high regulatory friction cost, infrastructure challenges, and access to finance. Focusing on this will significantly improve manufacturing productivity in the country. This will likely enable the sector to compete effectively in the continental space when it finally happens.
From your experience as an entrepreneur, how can Micro Small and Medium Enterprises (MSMEs) leverage on technology effectively in order to enhance and sustain their business activities?
Almost every area of business now has technology driven solutions that significantly improve efficiency and effectiveness of operations. At the minimum every business should ensure that they leverage technology to improve visibility and engage with their customers. E-Commerce platforms, social media and websites work very well for this. Often, when you hear about a business or looking for something, the first port of call, was Google, and then call a friend.
In addition to this, technology has a major impact on the cost of doing business, for instance, across the various areas of any business there are solutions to support effective operations. Most of these solutions are also cloud based hence the cost of entry has been reduced significantly. Most companies are generating a lot of data daily and technology will allow you to collect the data which can be analysed to generate insights for growth, efficiency. AI is also an area that is growing very fast and I will encourage any business that can to embrace technology driven solutions in every area of their business.
Some entrepreneurs have stated that access to capital has been one of the major hindrances of accelerating Startups in the country, from your experience how accurate is this, and what seems to be the major hindrance of Micro Small and Medium Enterprises (MSMEs) sustainable development?
Yes, access to capital is a challenge to many businesses and I also think the traditional forms of equity capital such as angel investors, venture capital are not as deep as you will see in other markets. Often, the statement, 'lack of access to capital', refers to bank debt. However, I think that bank funding should only be used when there are mature predictable cash flows; otherwise it will affect the business negatively and often leads to bankruptcy or need to recapitalise. In addition to capital, I actually think effective access to market and raw materials do a lot more damage than we pay attention to, based on my interaction with different companies especially in the Agribusiness space.
I find that, oftentimes, availability of raw materials in the right quantity and quality is an understated challenge. Due to the narrative that we need to focus more on value addition, there is an assumption that the required raw materials are available in the needed quantity and quality.
The other issue is access to the market. It is important that the business ensures that they can access the addressable market that they are targeting. I would recommend testing and planning the route to market before embarking on the venture. Otherwise, it will make for a difficult adventure if you have the products but struggle with effective access to market. Overall, I recommend that MSMEs validate the availability of raw materials and access to market before commencing their journey.
What sort of regulations and policies can the government implement in order to help boost business activities for manufacturers across the country, as well as making industry more viable for investment?
I think the government should adopt policies that boost productivity and growth. Overall, I think that the regulatory costs and friction in Nigeria, are too high and a big drag on productivity, innovation and, ultimately, growth. I would appeal to the government to change the focus and questions to how do we drive productivity and growth in the manufacturing space, in the food space it would make a big difference to new product development, and time to market. For instance, if NAFDAC moved from product to facility registration it would unlock a significant amount of value because you will drastically reduce the time to market for products. In addition, registered facilities can even give rise to a scenario where small businesses can embrace contract manufacturing as a way to start their business.
Currently, every new product, even if it's just a variant of an existing product, goes through the same registration which can be very long and leads to loss of revenue and related taxes.
How has Foodpro been able to give back to the society and economy in which it operates and thrives?
As you know Foodpro provides employment in the community, mostly women, and in addition the company engages in training activities for thousands of farmers from time to time. These efforts in return help boost the economic activities of the ecosystem and eventually the Gross Domestic Products of the country.