Special Features
Special Features.
EnterpriseNGR models TheCityUK, Enterprise Singapore to make Nigeria Africa's financial hub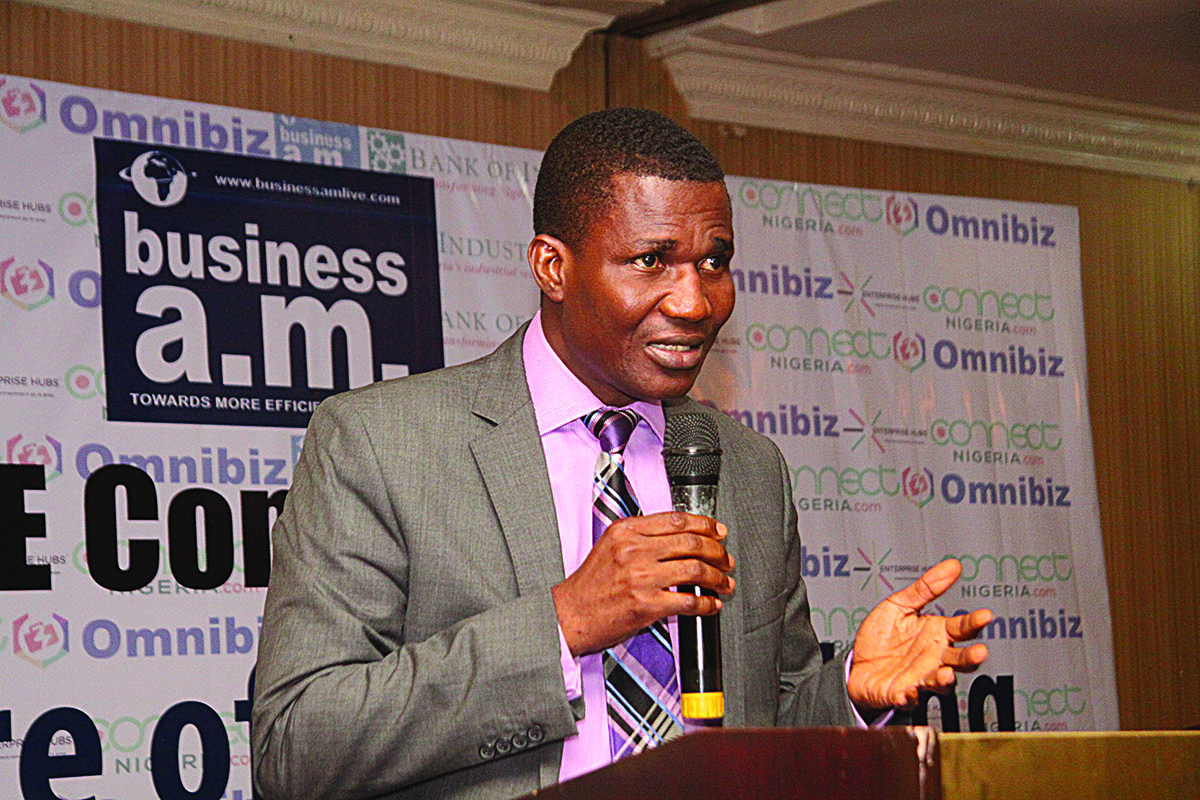 Phillip Isakpa is  Businessamlive Executive Editor.
You can contact him on phillipi@businessamlive.com with stories and commentary.
October 26, 2021560 views0 comments
Driven by private sector professional organisations

VP Osinbajo; Finance Minister Ahmed, offer support

NGX, FMDQ, CSCS, PwC, Access Bank, FBNQuest, Custodian, Coronation MB; VEROD, Aluko Oyebode, Templars, Chapel Hill Denham, Tengen Family Office, sign on
The first conscious and articulated yet ambitious push to make Nigeria, Africa's most populous country and the continent's largest economy by gross domestic products (GDP) measures, the financial hub of Africa has been set in motion. And it is being driven by a group which has taken the name, EnterpriseNGR, and is made up of private sector professional organisations with a strong play in the domestic and international financial services industry.
The formidable organisations that have signed on to push this goal of making Nigeria Africa's financial hub, include the Nigerian Exchange Group (NGX), FMDQ Group, CSCS Plc, PwC, Access Bank, FBNQuest, Custodian Investment, Coronation Merchant Bank; VEROD Capital, Chapel Hill Denham, Tengen Family Office, Aluko & Oyebode and Templars, the latter two being two of the leading commercial law firms with deep involvement in financial transactions and execution in the country.
The foundational board of EnterpriseNGR is made up of eight members, including the chief executive officer, Obi Ibekwe. It is led by Aigboje Aig-Imoukhuede, chairman of Coronation Capital, and former president of the old The Nigerian Stock Exchange, which has now been demutualised; and other members are drawn from some of the founding member organisations and they are, Kayode Akinkugbe of FBNQuest; Gbenga Oyebode of Aluko & Oyebode; Bola Onadele. Koko of FMDQ Group; Bayo Adegbohungbe of Coronation Merchant Bank; Oscar N. Onyema of Nigerian Exchange Group; and Bolaji Balogun of Chapel Hill Denham.
EnterpriseNGR, which made its debut about a couple of weeks ago at an official virtual launch programme, aptly titled, 'Voice of Enterprise', is modelled after two global organisations that have made a success of the goal which it now seeks to deliver for Nigeria. While the debate continues to rage as to which, between New York and London is, indeed, the world's financial centre, in Europe at least, it is unarguably accepted that London is the go-to city in the world of finance.
At the heart of making that possible for London, and the UK as a whole, is the organisation known as TheCityUK, which brings it all together, the networking and collaboration, helping to create the atmosphere and the environment that make London a magnet for international financial capital, deal making and transaction execution, pulling the world to itself in financial and business relationships worth trillions of dollars, yearly. It has succeeded in doing this for decades and it comes as no surprise that EnterpriseNGR sees in TheCityUK a model to relate to.
Last month, TheCityUK published a report in which it outlined an international strategy for the UK-based financial and related professional services industry in the quest to continue to make the UK the leading global financial centre.
The report described TheCityUK thus: "TheCityUK is the industry-led body representing UK-based financial and related professional services. We champion and support the success of the ecosystem, and thereby our members, promoting policies in the UK, across Europe and internationally that drive competitiveness, support job creation and ensure long-term economic growth. The industry contributes over 10% of the UK's total economic output and employs more than 2.3 million people, with two thirds of these jobs outside London. It is the largest tax payer, the biggest exporting industry and generates a trade surplus exceeding that of all other net exporting industries combined. It also makes a real difference to people in their daily lives, helping them save for the future, buy a home, invest in a business and protect and manage risk."
The above are accomplishments that EnterpriseNGR Nigeria has already modelled itself after and wants to do for Nigeria. But it does not end there. According to its principal promoters, in the Southeast Asian city state of Singapore, sits another organisation, Enterprise Singapore, which has also made remarkable success in this business of creating an ecosystem that can deliver on the goal EnterpriseNGR has set out to achieve.
Although a government agency, Enterprise Singapore champions enterprise development with a private sector mindset. "We work with committed companies to build capabilities, innovate and internationalise. We also support the growth of Singapore as a hub for global trading and startups. As the national standards and accreditation body, we continue to build trust in Singapore's products and services through quality and standards." Enterprise Singapore works with businesses – from startups to SMEs and high-growth companies – as a single agency to support their growth.
EnterpriseNGR, which has already struck relationships with both TheCityUK and Enterprise Singapore, has carved itself as a professional policy and advocacy group established to promote and advocate for Nigeria's financial and professional services sector "with a view to transforming Nigeria into the premier financial services center in Africa."
According to it, its foundation is drawn from some of the country's leading financial and professional services players whose goal at EnterpriseNGR is "to work collaboratively with the entire ecosystem of the financial and professional services industry and Government, to develop and implement policies that will promote the growth and efficiency, of our sector, whilst transforming Nigeria into Africa's foremost center for financial services."
So, when its founding members gathered virtually less than two weeks ago for the launch event, Voices of Enterprise, it was to the testament of the character, quality and calibre of the organisations and the personalities behind EnterpriseNGR that Vice President Yemi Osinbajo, Finance Minister Zainab Ahmed and renowned international investment banker, the man who bought Gatwick Airport, Bayo Ogunlesi, appeared to give messages of goodwill and support, as well as present a keynote in the form of a fireside chat between Ogunlesi and Aig-Imoukhuede.
In an opening remark, Aig-Imoukhuede said the overarching aim is to promote Nigeria as a destination for business, investment and finance leveraging on the strengths and expertise that professional services organisations have and can bring to the table. The organisation would work diligently, he said, to establish Nigeria as Africa's financial services centre. He sent a message to South Africa, another big economy in Africa and which is currently regarded as standing in the gap as Africa's financial centre, to watch out, that Nigeria was now ready to claim its rightful place, especially given that it is Africa's largest economy.
Obi Ibekwe, chief executive officer, in welcoming guests and participants said EnterpriseNGR was an advocacy group modelled after TheCityUK and Enterprise Singapore. She said that as a group it would identify and work collaboratively, promoting international trade and investments into Nigeria.
Ibekwe said this would be done through promotion of the importance of the FPS sector to national economic development; advocating for the sector as one voice; connecting members to high level policy makers and regulators; building local and global networks to promote trade and investment and encourage innovation; and intervening directly in the economy to be the solution that we advocate for in key priority areas.
She said the first intervention that the group is undertaking is the Youth of Enterprise (YOE) internship programme, an initiative to generate high impact jobs for Nigerian youths. The goal of this is to see up to 5000 interns placed in the first year, and with a goal to have 100,000 interns under this intervention.
Ibekwe disclosed that EnterpriseNGR has prioritised five key areas for its work. These are financial inclusion; digitisation; regionalisation; international trade and development; and sustainability.
EnterpriseNGR, she said, has been launched to revitalise the catalyzation of the economy, adding that it would work in collaboration with government and other stakeholders to make Nigeria Africa's premier financial centre.
In his goodwill message, Vice President Osinbajo described the private sector as the leading voice for the development and transformation of the economy, adding that EnterpriseNGR appears even more ambitious than TheCityUK in that it targets not only the financial sector, but it is also aiming for a transformation of the economy.
He commended the founding firms, whom he described as formidable and key players in the private sector of the economy.
Zainab Ahmed, the minister of finance, budget and planning, spoke about the government's unwavering support for the private sector, noting that she was confident that EnterpriseNGR would go a long way to improve the Nigerian economy. She assured the group that the government would work with EnterpriseNGR and that the government's and her doors are open for dialogue on how to move the economy forward.
Bayo Ogunlesi, chairman and managing partner at the private equity firm, Global Infrastructure Partners, in a virtual fireside chat from New York with Aig-Imoukhuede, welcomed the group's internship programme, advising that this should be made national.
Ogunlesi advised the new group to advocate and champion the creation of a strong financial services industry in Nigeria, one that can attract capital. He said Nigeria needed an economy where the foreign exchange market was not opaque, adding that effort should be intensified to ensure that it is easier for investors to take out their money after investing in the country.
He was concerned that the insurance industry is not as strong as it should be and said he would like that advocating and working to see that the sector becomes strong is something that should be taken up.
Ogunlesi said Nigeria has all the potentials it needs but that "we need to put it together," adding that EnterpriseNGR should also advocate to the government, while he turned to the government and challenged it to be vocal in speaking up that Nigeria is open for business.
"Nigeria is open for business is key," Ogunlesi said, adding that there are talents and resources, but that the government must "make it easier for businesses to do business in Nigeria."