Finance
SME
Women Empowerment: ASF to empower 1500 women, youths in 2021; 5000 by 2022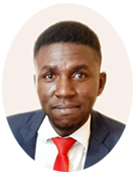 A graduate of Economics and Statistics from the University of Benin. An experienced researcher and business writer in the print and digital media industry, having worked as a Research Analyst at Nairametrics, Voidant Broadcasting Ltd, Entrepreneurs.ng, and currently a Market and Finance Writer at Business a.m. For stories, press releases, exclusive events, call +2347052803696 or send a mail to abuedec@gmail.com.
September 7, 2021268 views0 comments
Ascend Studios Foundation (ASF) led by Inya Lawal, has disclosed plans to empower over 2000 women, youth and their businesses by the end of 2021 while hoping to hit a 5000 target mark by 2022.
At a virtual press briefing held recently in Lagos and monitored by Business A.M, Inya Lawal, the convener, further revealed that the initiative seeks ways to identify, build and bring visibility to African women and youth by offering training and unleashing their entrepreneurial and leadership potentials.
She said the organization officially launched in 2019 but started running empowerment programs in 2017. So far, 1500 persons including 500 youth have benefitted from the organization's empowerment programs and grants. The trajectory now is to reach 2000 persons by the close of 2021 and to have positively impacted 5000 persons by the end of 2022.
 "When women are empowered, they empower the community and this creates a ripple effect in the economy," Lawal stated and added that the foundation is a global movement with the mandate to provide capacity building, mentorship, social, educational and economic empowerment to women and youths.
"Our programs are well structured with proper sustainability plans. We carry out periodic evaluations and conduct short and long term assessments to track the growth of our program beneficiaries. We also follow up on businesses to assess their performance, provide additional resources and provide connections to relevant unions and organizations with opportunities to help with growth.
"Some of our projects are designed for the short term whilst others are for the long term. There are many more grounds to cover but with additional funding, continuous support from our current partners, and partnership with new organizations; our ability to help entrepreneurs expand or scale their businesses will increase," she said when asked about the sustainability of programs.
According to her, Ascend Studios Foundation is in partnership talks with some major agencies and organizations to establish more empowerment programs and increase the number of beneficiaries of the current programs.